Hello;
I made a digital asset that contains a particles emitter and a curve force that makes the particles follow a curve I drew using the curve tool.
I specified an input for the curve in the asset and when I replace the field and insert a spline in Cinema 4D I don't get the desired result that I had in Houdini.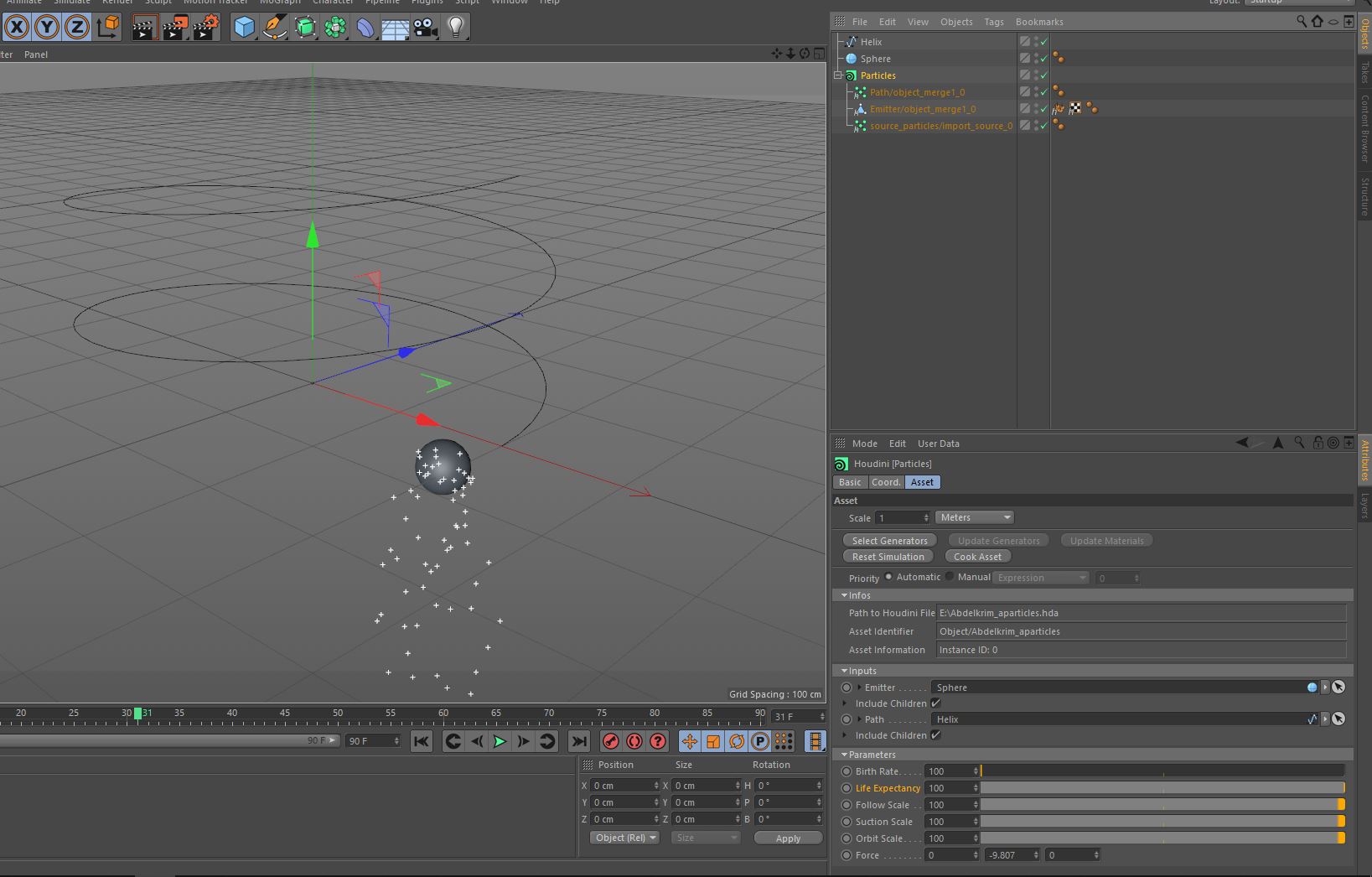 I'm wondering if I missed to add or do something to the curve in Houdini before exporting it to digital asset to make it behave properly in Cinema 4D while I replace it with a spline.
Thank you very much for passing by this topic.