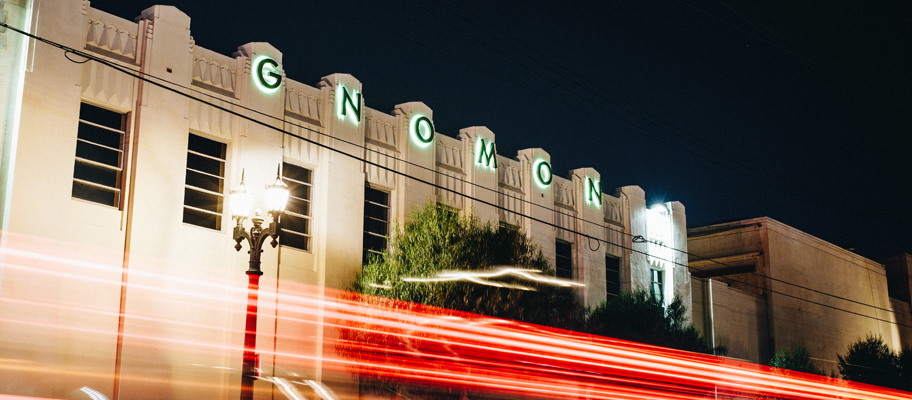 Gnomon School of Visual Effects, Games & Animation
For over twenty years, Gnomon has educated many of the world's best digital artists. Called "the MIT of visual effects" by Fast Company magazine, Gnomon offers a variety of educational options to help students reach their goals in the entertainment industry, with both degree and vocational certificate programs, specialized courses for high school students and over 100 individual courses for professional enrichment.

Gnomon's campus is located in Hollywood, CA, within the Hollywood Media Center lot. Our classrooms have been designed to cultivate creativity and learning by mimicking the environments of real production studios. Our 35,000 square foot facility has nine state-of-the-art computer labs, a green screen stage with a cyclorama, a dedicated sculpture lab, a dedicated drawing studio, lecture spaces, student lounges, a student store, and the Gnomon Gallery.

While our BFA curriculum is designed to provide students with a 3D generalist education that prepares them to work as digital artists within the VFX, games, and animation industries, Gnomon also offers specialty tracks such as our VFX concentration. In this course of study, students take the Houdini 1 course where they create 3D scenes utilizing a procedural node based network, including animation, scattering, vegetation, terrain, and oceans, all rendered inside Houdini. Houdini 2 introduces students into dynamics simulation including POPS, RBDs, SOP solvers, fluids, and Pyro.

Further into the VFX program, Houdini 3 & 4 are offered which lead students into more advanced concepts including building a custom growth solver with vector math, fuzzy logic, chaos theory, and VEXpressions as well as develop the skills needed to set up and organize an fx-driven production shot through procedural workflows for a sequence-based environment. Other upper-level Houdini classes include Liquid Simulation and VFX Design which challenge students to push their Houdini skills in more creative directions.
---