Join us at the Houdini HIVE Europe for two days of educational presentations by industry professionals. In conjunction with OFFF and FMX, this HIVE features sessions on motion graphics/advertising, VFX, character FX, Solaris lighting, lookdev & layout, rendering - and more!
OFFF is a community of Offline/Online designers, Motion Designers, Thinkers, Sound Designers, Graphic Designers, Theorists, Developers, Professionals, Students. Join for a new type of OFFF Barcelona experience — 6 days of online workshops, conferences, and more.
Houdini Day | Tuesday | May 4
9:00 AM EDT | 3:00 PM CEST
Simon Holmedal | Panoply
9:20 AM EDT | 3:20 PM CEST
Mike Battcock | Time Based Arts
9:50 AM EDT | 3:50 PM CEST
Lukas Vojir & Alexa Sirbu | XK
10:20 AM EDT | 4:20 PM CEST
Tim Bolland | ManvsMachine
10:40 AM EDT | 4:40 PM CEST
Will MacNeil | The Mill
11:10 AM EDT | 5:10 PM CEST
Mark Fancher
11:40 AM EDT | 5:40 PM CEST
Maxime Hacquard
For the 25th time, FMX assembles the very best of animation, effects, games and immersive media in 2021.
Join us for the first online edition of FMX on May 4-6 and meet professionals and students from around the world virtually!
Houdini Day | Thursday | May 6
7:30 AM EDT | 1:30 PM CET
Mike Chrobak | Weta
8:15 AM EDT | 2:15 PM CET
Marco Dorner & Aleksandr Uusmees | Rebellion VFX
9:00 AM EDT | 3:00 PM CET
Chris Hiess & Ben Lutz | Arx Anima
9:45 AM EDT | 3:45 PM CET
Sarah Forcier | Pixar
Ernst Groesbeek & Hristo Arabadzhiyski | 9to3 Animation
10:30 AM EDT | 4:30 PM CET
Gabriela Salmeron & Ahmed Gharraph | Framestore
11:15 AM EDT | 5:16 PM CET
Andreas Weidman | Swiss International
On May 3, Santiago Jiménez Francés from the Madrid HUG will talk about It's not all about Vellum in Cloth Simulation
and on Maya 5, Matthias Pichler from the Stuttgart HUG will talk about USD in VEX!

RECORDINGS ARE NOW ONLINE!
Recordings of each talk are available below.
---
7:30 AM EDT | 1:30 PM CET
Weta Digital Presents Godzilla v Kong & Zack Snyder's Justice League

Weta Digital was responsible for Hollow Earth and the spectacular sci-fi effects created by the ships as they travel in pursuit of Kong. FX Lead Mike Chrobak will discuss why Houdini is the principal tool for FX artists at Weta Digital. He'll talk about the specific techniques for Kong v Godzilla—including the environment build for the Nozuki fight and the portal scenes that blend old-school FX with the new.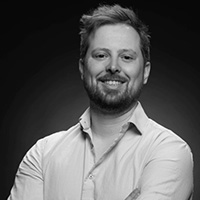 Mike Chrobak was recently Lead Effects Technical Director on Godzilla vs. Kong. He worked closely with Weta Digital's artists and developers to evolve the tools his team later used to populate the movie's massive environments with a huge variety of plants and large-scale hero plant destruction.
Mike joined Weta Digital to create visual effects for Avengers: Infinity War. He worked on the extensive destruction and volumetric shots for the epic showdown, which won Weta Digital a VES Award for Outstanding Effects Simulation. He then worked on Mortal Engines and key shots for Avengers: Endgame's climactic final battle, including the destruction of the Avenger's Compound, Thor's lightning and hero mortar explosions, amongst many others.
Having launched his VFX career in 2014 at MPC, Mike gained experience working across multiple films. An early highlight was contributing to the development of the water simulations which featured extensively in The Finest Hours.
---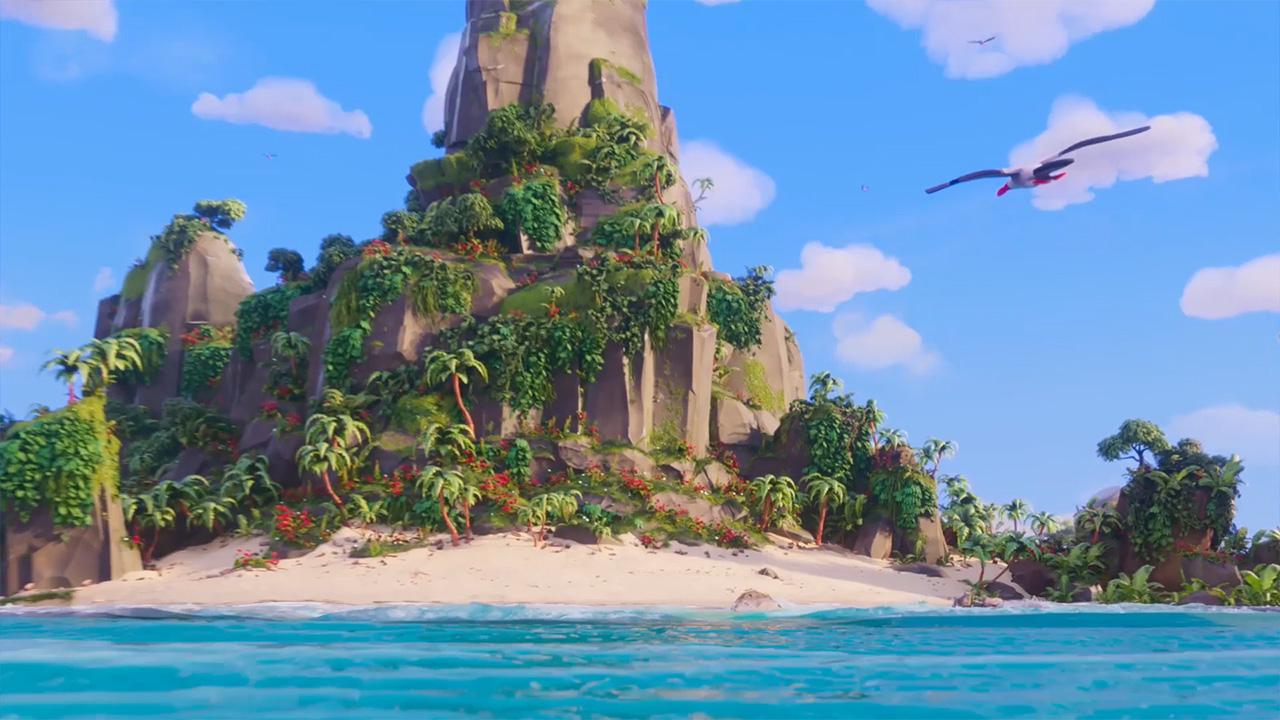 8:15 AM EDT | 2:15 PM CET
A Pipeline from Scratch | Making of the Evil Genius 2 Cinematic Trailer

Tune in for a look at the brand new USD pipeline from Rebellion VFX that was used to bring the Evil Genius 2 trailer to life. Aleksandr and Marco talk about their experience on the project from an FX and Lighting point of view.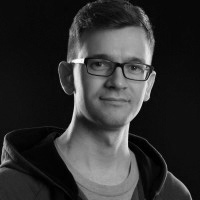 Marco Dörner started to make movies with LEGO at the age of 10 and when he realized there weren't enough bricks he turned to 3D - and hasn't left it since. After working as a freelancer in video post-production for a while he focused his efforts on lighting, rendering and compositing for full CGI trailers, feature films and TV shows. In his spare time he plays with voxelart which he finds fascinating - probably because it resembles those beautiful bricks from his childhood.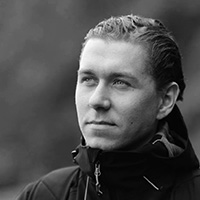 Aleksandr Uusmees is FX Technical Director at Rebellion VFX at the Film & TV studios. He's been in the industry working on various projects including Avengers: End Game, Fantastic Beasts, and the recent Wonder Woman 2 previously as a CFX TD doing hair, cloth rigs, and simulations while also freelancing as FX TD for indie short and feature films at the time. This led to an eventual transition to the FX discipline. Possessing diverse skills, he continues to push his artistic boundaries using Houdini.In his spare time, you can find him sitting in his room developing his own creativity and passion through independent projects - usually in the Lovecraftian horror genre, largely inspired by D&D games.
---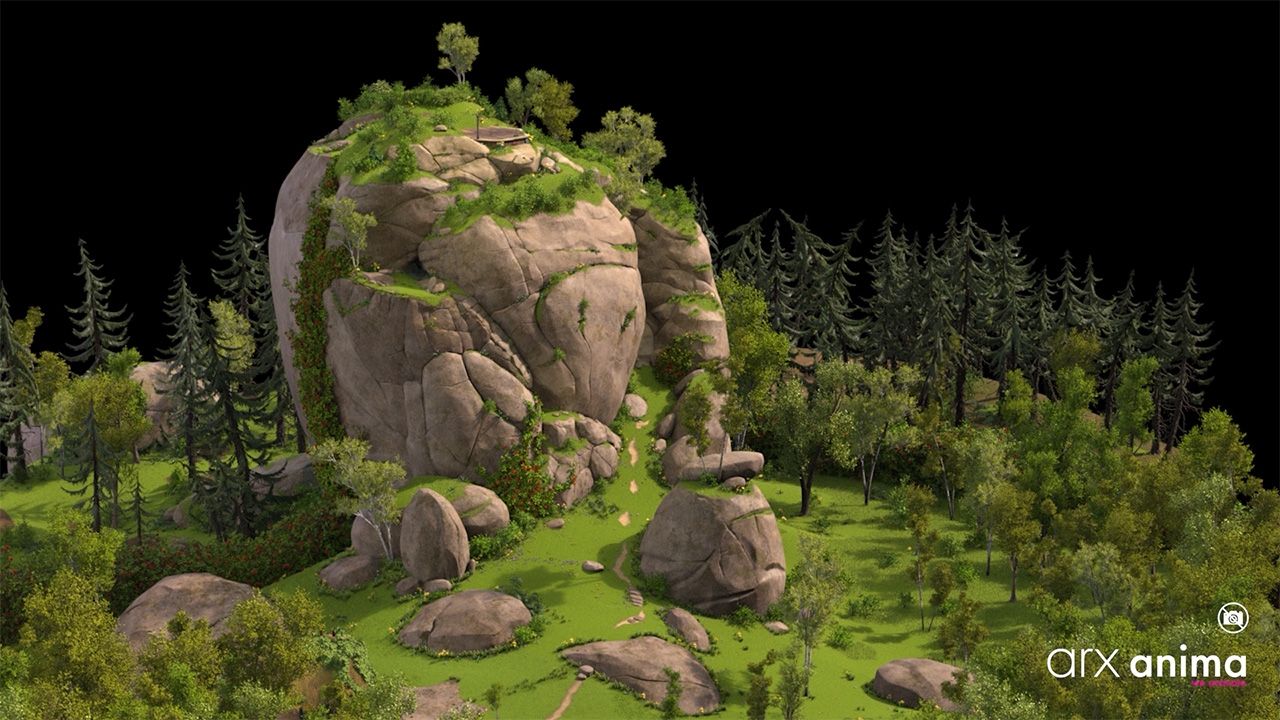 9:00 AM EDT | 3:00 PM CET
Solaris and Karma in Production

Christopher and Ben will give an introduction into their USD based pipeline on the bases of their current project. They will give us some insights into their current production and demonstrate how Houdini Solaris and Karma have made their pipeline more efficient and flexible.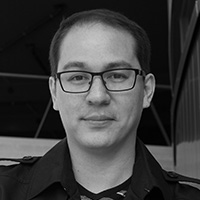 Christopher Hiess is currently the CG Supervisor at arx anima, after starting out as a Lead lighter 4 years ago.His career in the VFX industry began as a QA engineer at The Foundry on the Academy Award winning software Mari. Following his dreams to be an FX TD, he joined Double Negative and worked on projects such as The Hunger Games: Catching Fire, Batman v Superman, Captain America: Civil War, Fantastic Beasts and Where to Find Them, Dunkirk and the Oscar winning Ex Machina.Christopher has been in the computer graphics industry for the last 12 years, working on everything from games, to vfx and animation.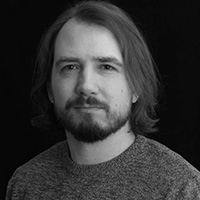 Ben Lutz has worked on a variety of different projects at arx anima for over nine years, primarily in the pipeline department.In recent years he has been focusing on pipeline for rendering with Mantra and now Karma. He is especially passionate about developing tools and workflows with USD and Houdini.
---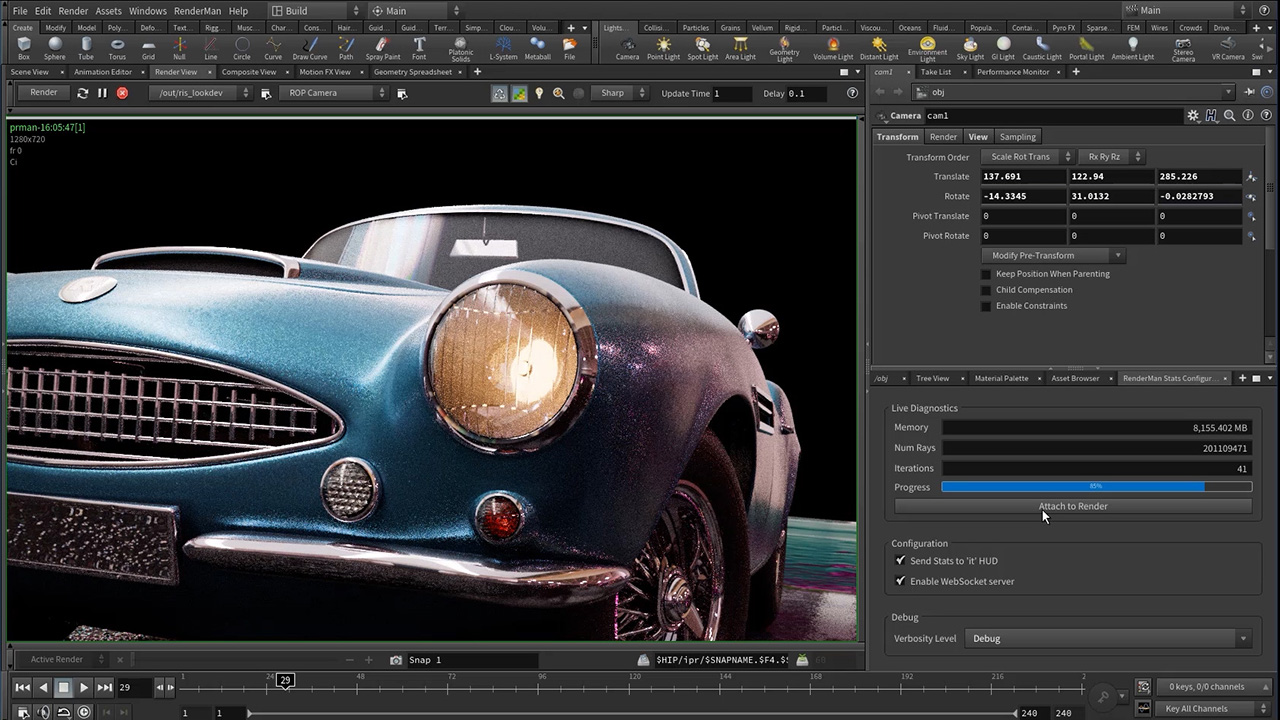 9:45 AM EDT | 3:45 PM CET
RenderMan 24 |
Bringing Powerful New Tools To Houdini

Pixar's lead developer of the RenderMan for Houdini plugin, Sarah Forcier, will show where state-of-the-art rendering technology is headed in the upcoming version of RenderMan 24, with updates on XPU, Lama, and other major features in this upcoming release.
During a deep dive into Stylized Looks by early adopter, 9to3 Animation, learn how advancements in NPR (non-photorealistic rendering) are set to transform RenderMan into a tool for broad look development, delivering everything from photorealism to new kinds of Stylized Looks. Guest speakers, Ernst Janssen Groesbeek & Hristo Arabadzhiyski, will show examples of how Stylized Looks can be created interactively with Houdini. This approach enables a wide range of stylized treatments of scenes quickly, efficiently, and procedurally. Ernst and Hristo will showcase how they'd emulated traditional media with these tools, and how their workflow for Stylized Looks is both versatile and artist-friendly..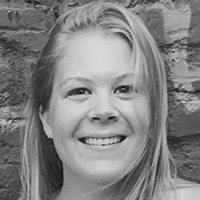 Sarah Forcier joined Pixar Animation Studios in 2018 as the lead developer for the RenderMan for Houdini plugin. Over the last couple years, she has rewritten RenderMan's Houdini integration, worked to support the latest Houdini features, and presented this work at FMX and Siggraph. Prior to Pixar, Sarah studied at Cornell University and University of Pennsylvania.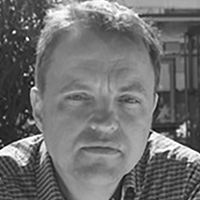 Ernst janssen Groesbeek is educated in Architecture and Architectural Engineering, specializing in Computer Visualizations. Ernst started contributing to the Graphics and Animation industry as an Assistant professor at the Chair of Design Informatics, Faculty of Architecture at Delft University. After educating students for 18 years, he founded 9to3animation in 2014. To expand his knowledge and creative endeavors. He continued his career by designing and developing imagination-based – non-photorealistic – shading and lighting methods used in several national and international productions. Together with Christos Obretenov, he set out on a journey to explore the possibilities of Imagination Based Rendering. They are the early adopters of Pixar's RenderMan plug-in that enables film and animation studio's to create their unique style.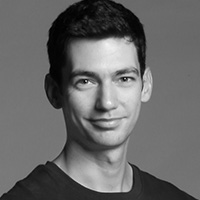 Hristo Arabadzhiyski is a Houdini artist on his self-taught journey to be a TD. A designer by trade and a marketing specialist by education, he picked up 3D as a hobby over a decade and a half ago. That hobby has since branched out into proceduralism, manipulating geometry with VEX, building HDAs, shading & rendering with RenderMan, compositing, film photography, and traditional sculpting. One underlying philosophy binds all these together, and that is his drive for bold non-photoreal stylization and expressive qualities.
---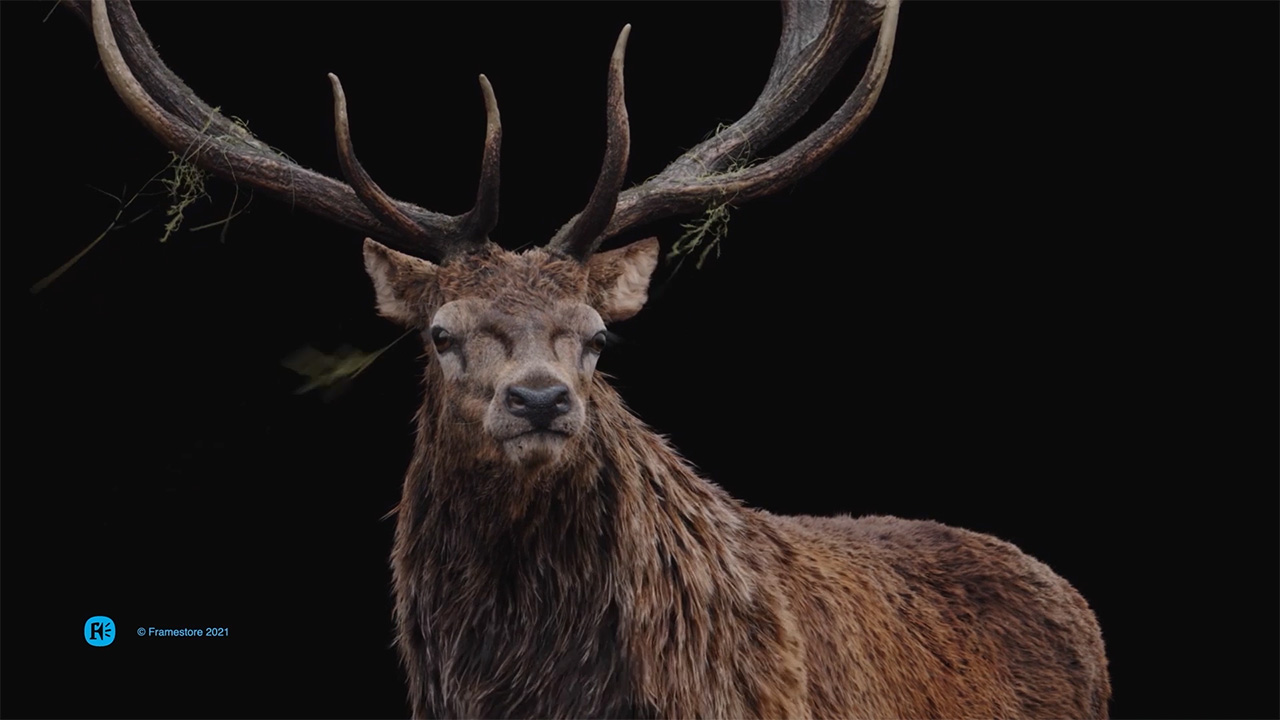 10:30 AM EDT | 4:30 PM CET
Stags & Stripes

An in-depth look at the process we went through to create two very different creatures for two very different Television shows.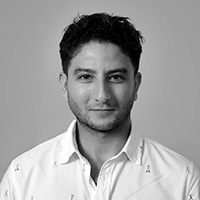 Ahmed Gharraph is Framestore's Joint Head of CG and holds an impressive CV which includes havingworked on some of the biggest film, television and advertising projects. From his roles on thelikes of Star Wars: The Last Jedi, Ready Player One, His Dark Materials and to his EmmyAward nomination for his role as VFX Supervisor on HBO's Watchmen. Ahmed's approachto any project is to create the most engaging and exciting visuals possible.Having started his career in the CG department at MPC in 2007 after gaining his BSc in 3DComputer Animation, Ahmed's continued success both as an artist and as a Head ofDepartment can be seen in his numerous industry accolades. Most recently he received anEmmy nomination for his role in bringing Dr Manhattan to life in HBO's Watchmen and aVES nomination for a photoreal stag in Netflix's The Crown which many couldn't tell was infact fully-digital.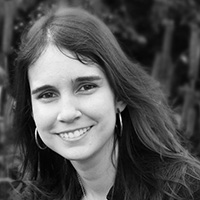 Gabriela Salmeron is Framestore's Head of Grooming and Character FX and has ten years' experience delivering the highest-quality visuals for high-profile advertising projects, TV series, immersive experiences and blockbuster films. Gabriela's work brings together a strong technical background gained from her double bachelor degree in Computer Science at the University of Sydney and University of Sao Paulo and her love for art and nature. She specialises in creating digital animals, for which she develops many of her own grooming and character FX tools inside Houdini and she has her own tutorial series called Grooming Barry Bacon where she details her approach and techniques in grooming. Her work with creatures has been recognised with three VES award nominations for Outstanding Animated Character over the past four years, with recent credits including The Crown season four, His Dark Materials, Jingle Jangle: A Christmas Journey, The Witcher, Black Mirror and The Boys.
---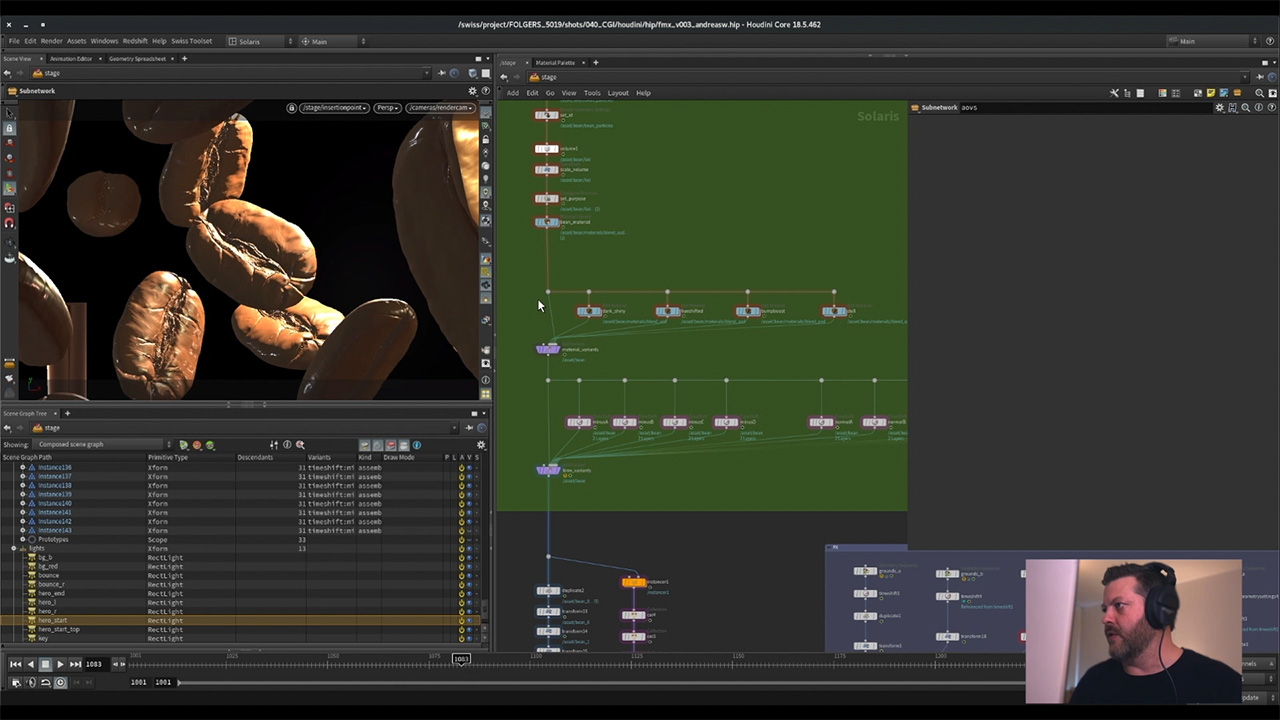 11:15 AM EDT | 5:16 PM CET
Workflows from a Solaris Production

The tricks, tips, and lessons learned from our first Solaris production. What to expect, the challenges faced; and the solutions we found while working with variants, instances, animated shaders and much more.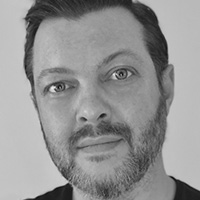 Andreas Weidman is a Visual Effects Supervisor based in Sweden, with over 20-years experience ranging from Art Direction, Concept Art and Motion Design, to the full spectrum of Visual Effects.Having spent half a decade at Important Looking Pirates working on TV-shows like Mandalorian, Westworld, and Fear the Walking Dead; he is now directing his focus on VFX-commercials at the award winning studio Swiss International.