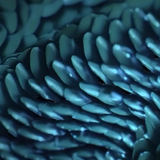 Boris Ramonguilhem
Boris Ramonguilhem
I am looking for 2 Houdini Lovers to work with a small team of freelancers in
Paris France
.
When ? few days
between 29/08/2022 to 06/09/2022
according to your avaibility.
The purpose of the job is to help me to improve existing scenes assembled in solaris, but assets are in sop context.
Job one : improve materials, karma xpu compatible (standard materialX pbr workflow, nothing fancy).
Job two : improve motion capture animations,
kineFX knowledge advised
.
- You have Good working knowledge of Houdini.
- You have a some experience to produce good looking visuals that the schedule allows.
- optional : you are curious / have some experience about solaris context / Karma.
It could be a Work-From-Home, and/or in my studio in north of Paris, in the heart of the flea market.
please contact me to :
hr.boris@gmail.com
thank you
Boris