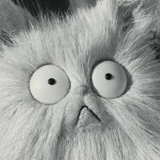 Ivan Lar
deviner
Hello, how would I mirror collision shapes as well, as the skeleton rig?
Is it possible?
Hello, I got some time to test the Vellum-based Muscles & Tissue and it's very straightforward and pretty fun to work with! Really happy with the result.
The scene is available on my gumroad.
https://postivan.gumroad.com/l/vellum_muscles
[
postivan.gumroad.com
]
what do you mean by "clean result"? can you draw it?