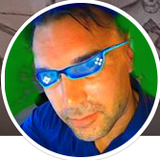 Juha Leminen
3D Electronic Dreams
Thank you !

Updated image. Better detail now with this new knowledge.
Hello ,
I am new on this forum. Anyhow ,
I want to ask how to apply extrude
(for outer tire making) to spesific
primitives/quads.

I did it without prim numbers, but that is a shortcut, different result that
I was aiming for
edit->
hkey.exe
Oct. 22, 2002, 12:13 p.m.
I downloaded the apprentice houdini and installed it.
I clicked in windows start program menu: houdini master
I got a window "Houdini lisence administrator"
it contained text: This software requires a lisence..
I clicked:install a non-commercial lisence.
I got a window that had text: program hkey.exe has caused errors.
windows closes the program. What do I have to do to get
houdini to run?