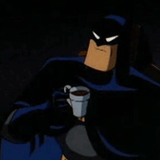 Aleksandr Kirichenko
Faitel
I'm pretty interested how XPU would be scaled over cluster. It's multiple cpu, multiple gpu or both at once, Hm...
Still waiting for Houdini 30 with seamless integration between UI and my room. AI suggestions for nodes and vex snippets to place. Mind as alternative input method. Quick export to usdnft format.
UI must look so cool that you can screenshot it with empty viewport, post it on socials and get guaranteed likes, job, money and fanbase.