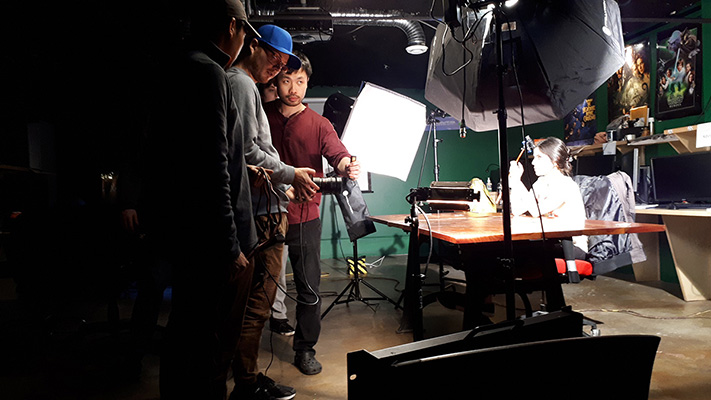 CG Masters School of 3D Animation & VFX
CG Masters (CGM) offers a radically new approach to training, putting students through real-world production scenarios using Houdini as an FX, rendering and pipeline tool, mainly. Their faculty, all industry masters, teach far more than just how to operate software. They teach how to work within a real team, studio production environment to create world-class, film-quality images and animations.
CG Masters teaches Houdini in a simulated production environment under the supervision and guidance of several Houdini experts (current industry veterans), therefore students face real production problems under real deadlines. Only within this environment can students experience and fully grasp the real power of procedural workflow. We believe this makes CGM unique in the extent and depth to which it teaches this tool.
Creating a production environment as close to reality as possible, students will experience the power and complexity of pro photography equipment suitable for 4K feature films. CG Masters has among it's equipment a BlackMagic Design Production Camera 4K, a Backboned Hero4 Black, a pro Tilta camera rig, carbon-fiber tripod, steadicam, pro monitors and lighting gear for shooting student projects.
Finally, CG Masters is now collaborating with numerous studios, large and small, to provide graduates with practicum, internship and employment opportunities upon graduation. This is only one of the many potential opportunities that have come unbidden to CG Masters. The Industry has spoken and it says it likes their training program. Studios understand that their professional training approach is a no-brainer.
---