HAIR & FUR I - PINKIE THE PIG
April 06, 2023
---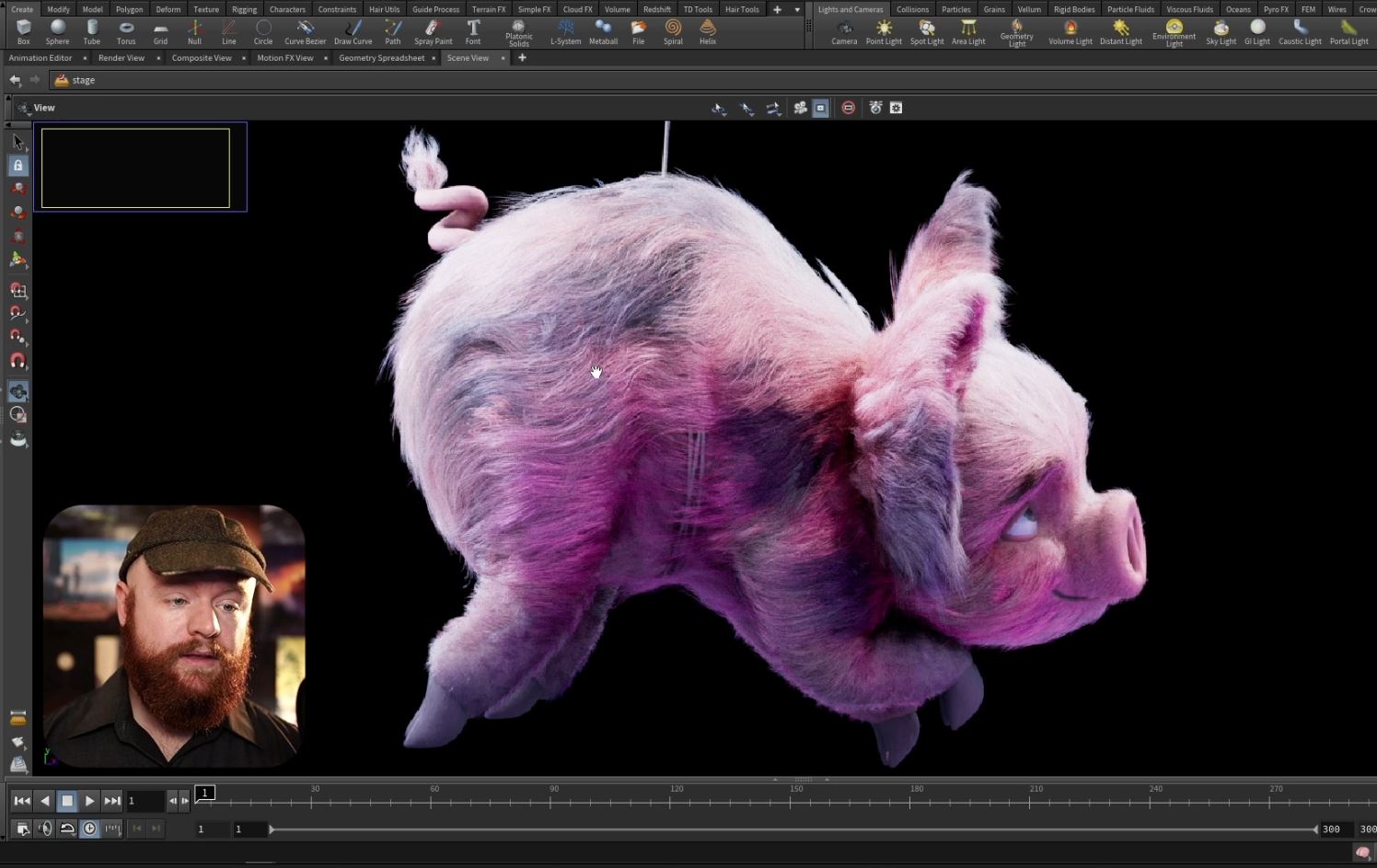 Hair and Fur I offers everything you need to get started with the topic of Hair and Fur in Houdini.  We'll kick things off by taking a look at a simple breakdown of how hair works in general.  From there, we'll start adding complexity to the groom one step at a time - exploring tips and tricks for controlling density, hair count, length, clumping, width, shading, and rendering until it all comes together into an awesome render.
What makes this course different is that it covers all aspects of hair and fur while introducing unique, custom techniques that will help you build a sophisticated workflow.  Shading, lighting, and rendering is done using both Karma and Redshift.  Plus, we'll dive into some ideas that are useful when simulating hair with vellum.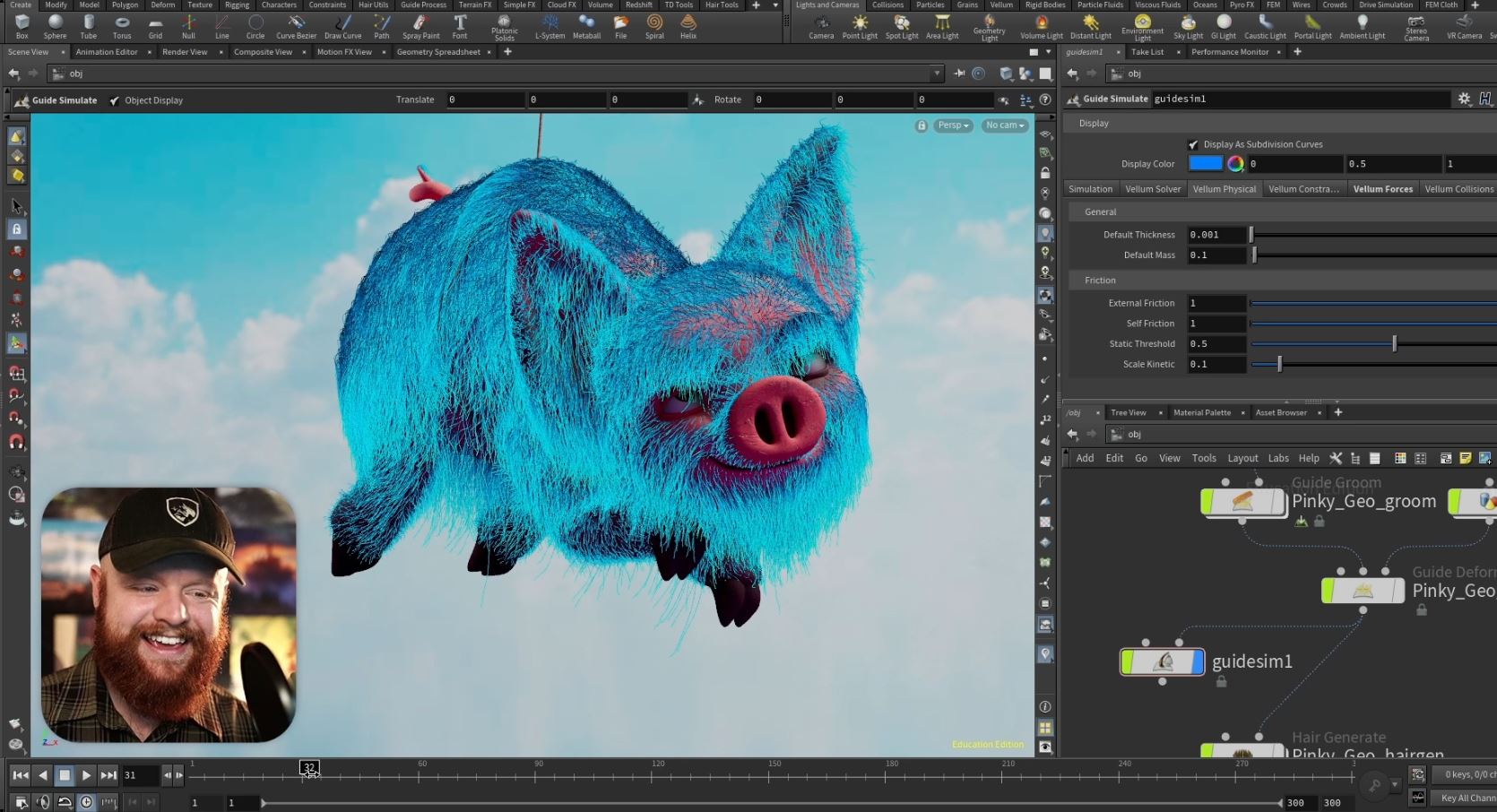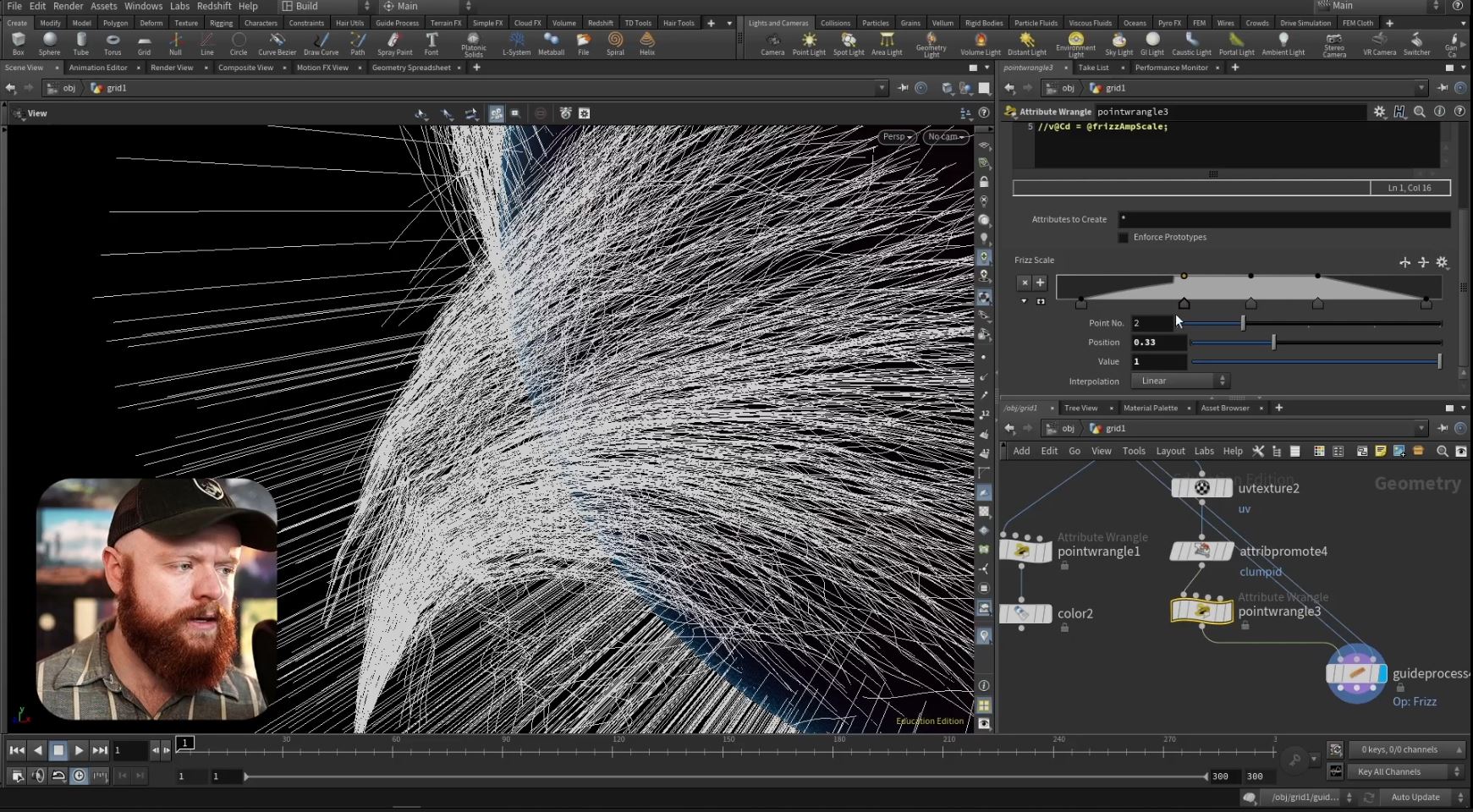 By the end the course, you'll have a strong sense of how Hair/Fur works in Houdini while being equipped with everything you need to take these ideas further in the future.  For beginners, you'll find a great start to grooming, for intermediate users, you have an ideal project to use as inspiration for your demo reel, and for advanced users, you'll encounter unique workflows / techniques that can be incorporated into your pipeline.
Thanks for stopping by!