Learn
Mystic Towers / procedural modelling
MYSTIC TOWERS / PROCEDURAL MODELLING
Aug. 15, 2020
---
MYSTIC TOWERS / PROCEDURAL MODELLING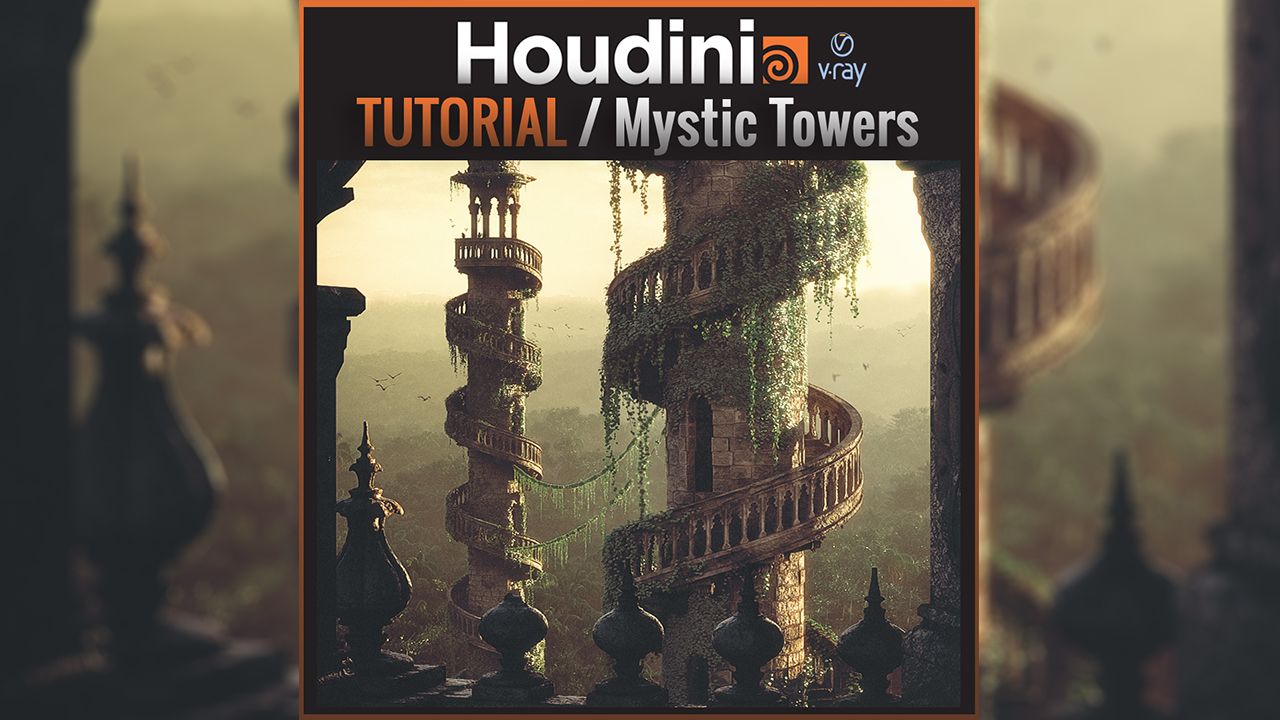 "Mystic Towers" is originally a personal environment work to dig more into procedurale systems. 
Only houdini could let me achieve such an intricate architecture  while maintenant a non destructive/procedural workflow.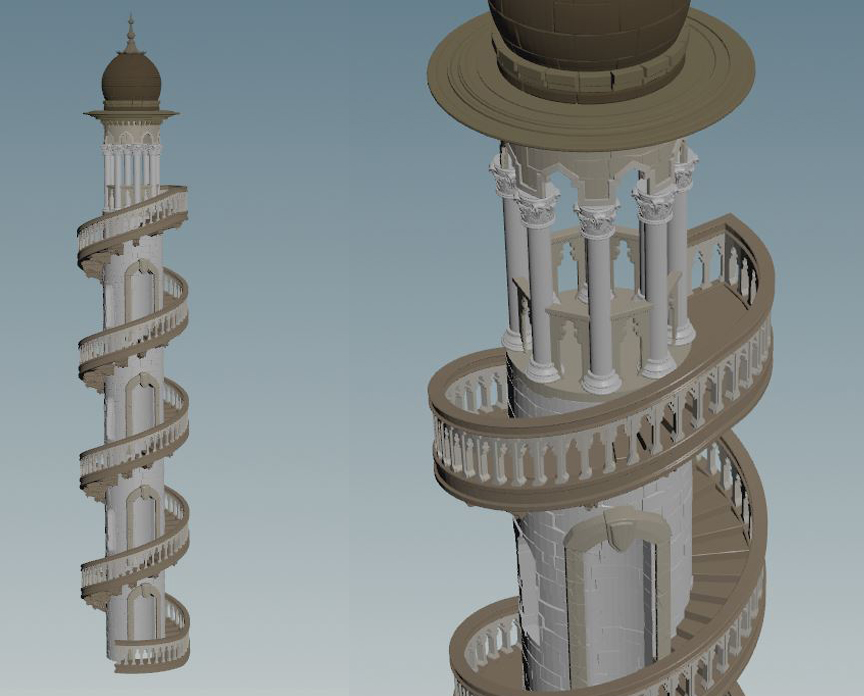 You might recognize these towers from the Mahabat-Maqbara palace in India, a beautiful piece of architecture with multiple influences such as neo-gothic, indian, islamic... I Wanted to convey an older and taller vibe than the originals, like if these high towers where only visited by birds.
Final illustration :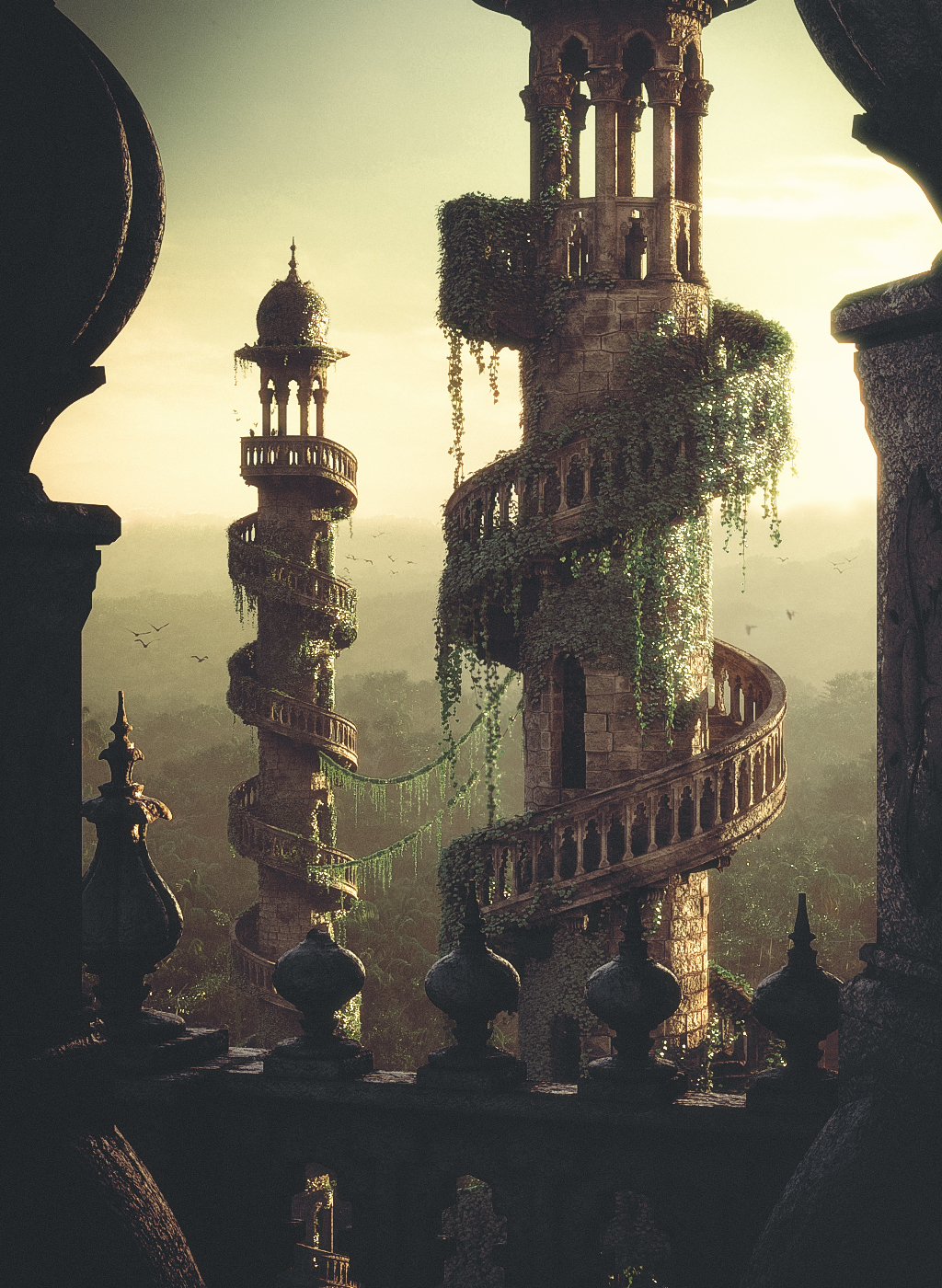 I learned a lot while making it so I created an in depth tutorial series about the procedural setup of these towers. 
part 1 : Main setup 
In this first video we are setting up the fundamental elements of the tower : wall, doors, stairs, railling.
part 2 : Polishing shapes 
The seoncd part focus on finishing the lower section of the tower. 
part 3 :  Dome  setup
Time to work on the dome, the column of the tower !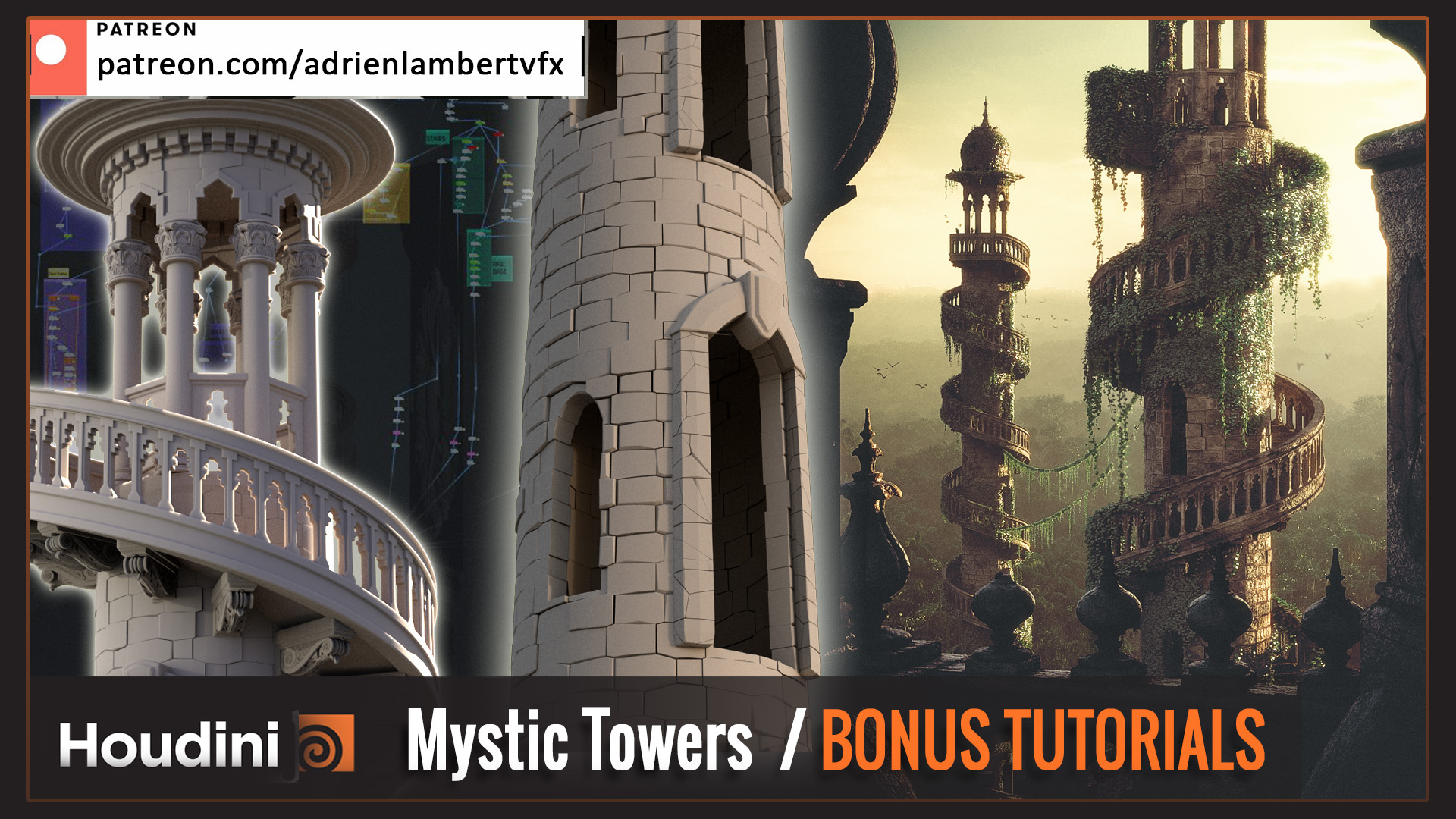 BONUS VIDEO & FILES ?
I also created Bonus video  tutorials of this series available  for my patreon supporters. 

https://www.patreon.com/adrienlambertvfx
Patreon Bonus video for "Mystic Towers":
- Part 1.5 :  Railing details
- Part 2.5 : Procedural Brick setup
- part 3.5 : Dome details (frames, ornaments, bricks)
... And more houdini tutorials !
Project files are available on my gumroad :  https://gumroad.com/l/SIgNAp

RENDERING THE TOWER
For the rendering of this project I really wanted to try VRay for Houdini. 
I have been using this engine in production for years with 3dsmax, Maya... but was very curious to check out how things goes with Houdini.  
I must say I have been very surprised by the versatility of VRay for Houdini and at the same time it seemed totaly familiar with what I knew. 
I didn't do any tutorials about the lighting and shading of this project as I ran out of time. But still took the opportunity to do few tutorials about this engine. Including one using this project to show Vray's render element which I found really convenient as you can setup your different aovs using nodal system.  
More Tutorials about VRay and Houdini in general on my youtube channel : 
--- Breakfown of the beauty / Fog / Lighting pass :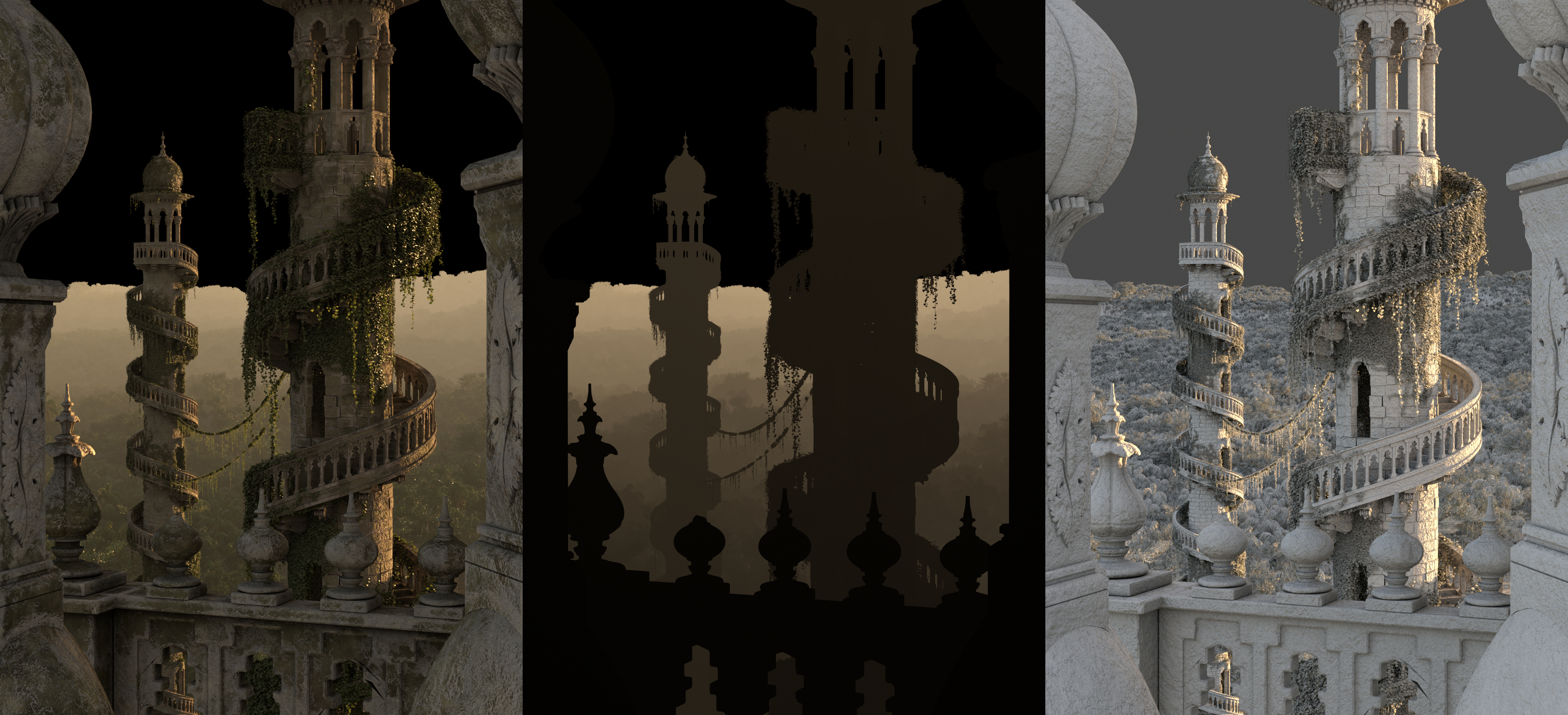 I hope this was useful, thank you for watching /reading. 
If you'd like to stay in touch here are my socials :
patreon.com/adrienlambertvfx 
instagram.com/adrienlambertvfx/

gumroad.com/adrienlambert 
adrienlambert.artstation.com 
 facebook.com/adrienlambertvfx/ 
vimeo.com/adrienlambert