These lessons focus on the creation of an energy core asset for a Sci Fi game level. Because this is a solo asset, it will be created in Houdini before being exported as a FBX file. You will use procedural techniques to allow for design exploration but will flatten the model for use in Unity. You will also take advantage of SideFX Labs tools such as the Substance plug-in to assist you with the creation of texture maps and FX tools for creating smoke and lightning arcs.
NOTE:
These lessons use the
SideFX Labs
tools. Make sure the latest release (non production build) is installed when doing this lesson.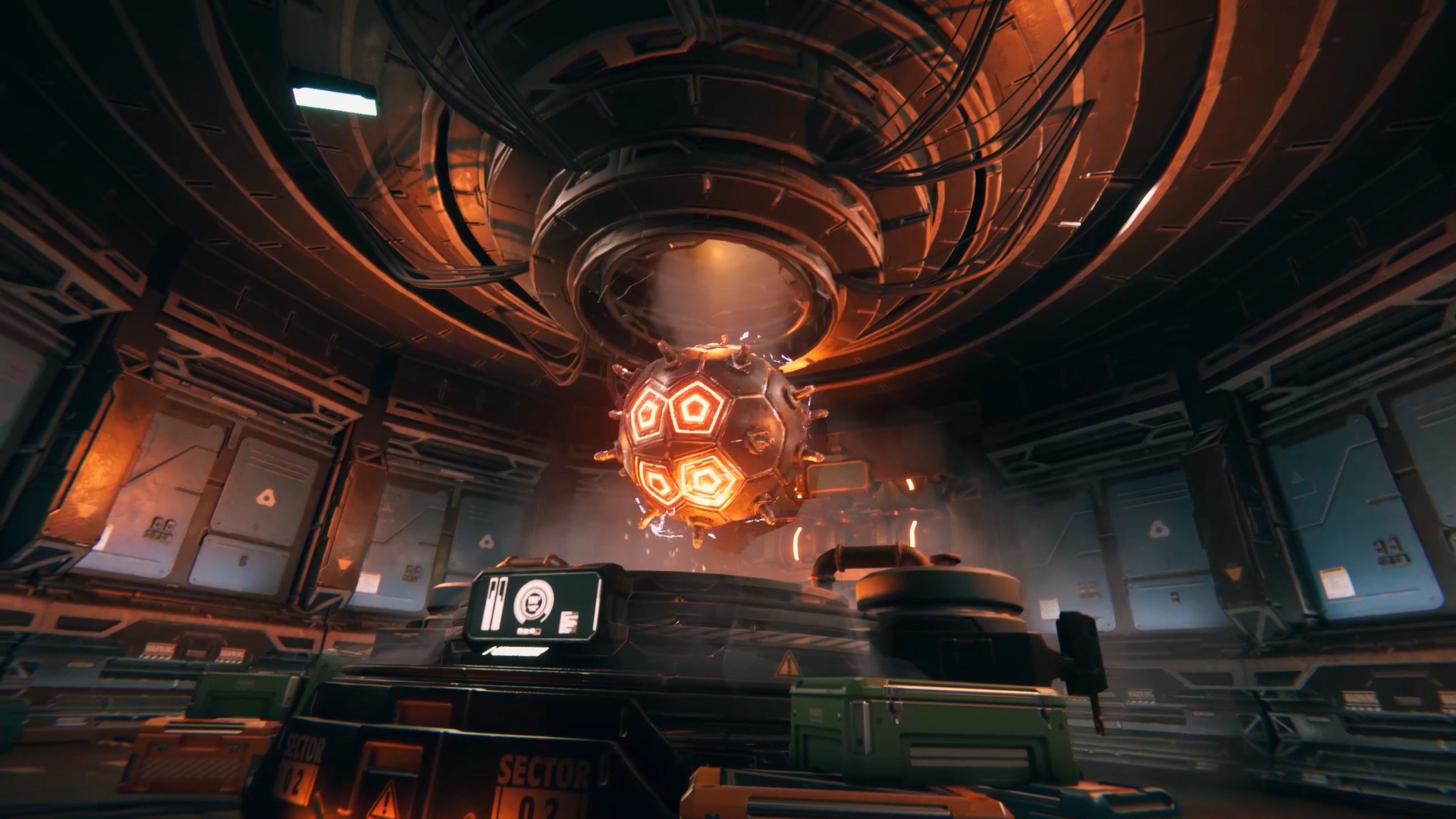 INTRODUCTION
The energy core is an asset that involves a hero model that is brought alive with lightning and smoke FX. This video explores the final asset then overviews the techniques that will be taught in the upcoming lessons.
Length: 02:43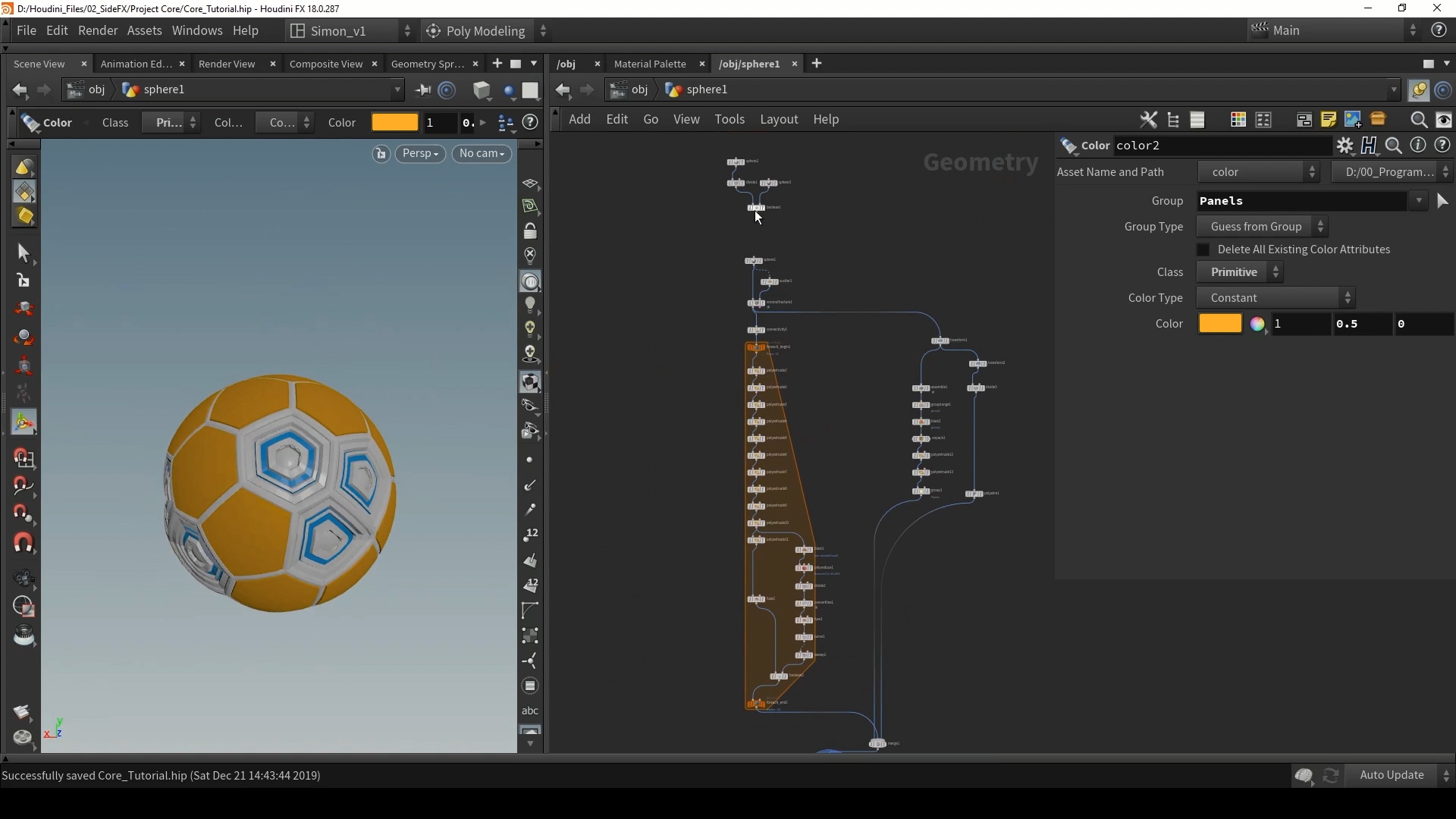 PART 1 | Model the Core
To model the energy core, you will start with a sphere then divide it into panels using a voronoi pattern. You will model two different kinds of panels then add color and detail for use later in texture maps. 
Length: 23:42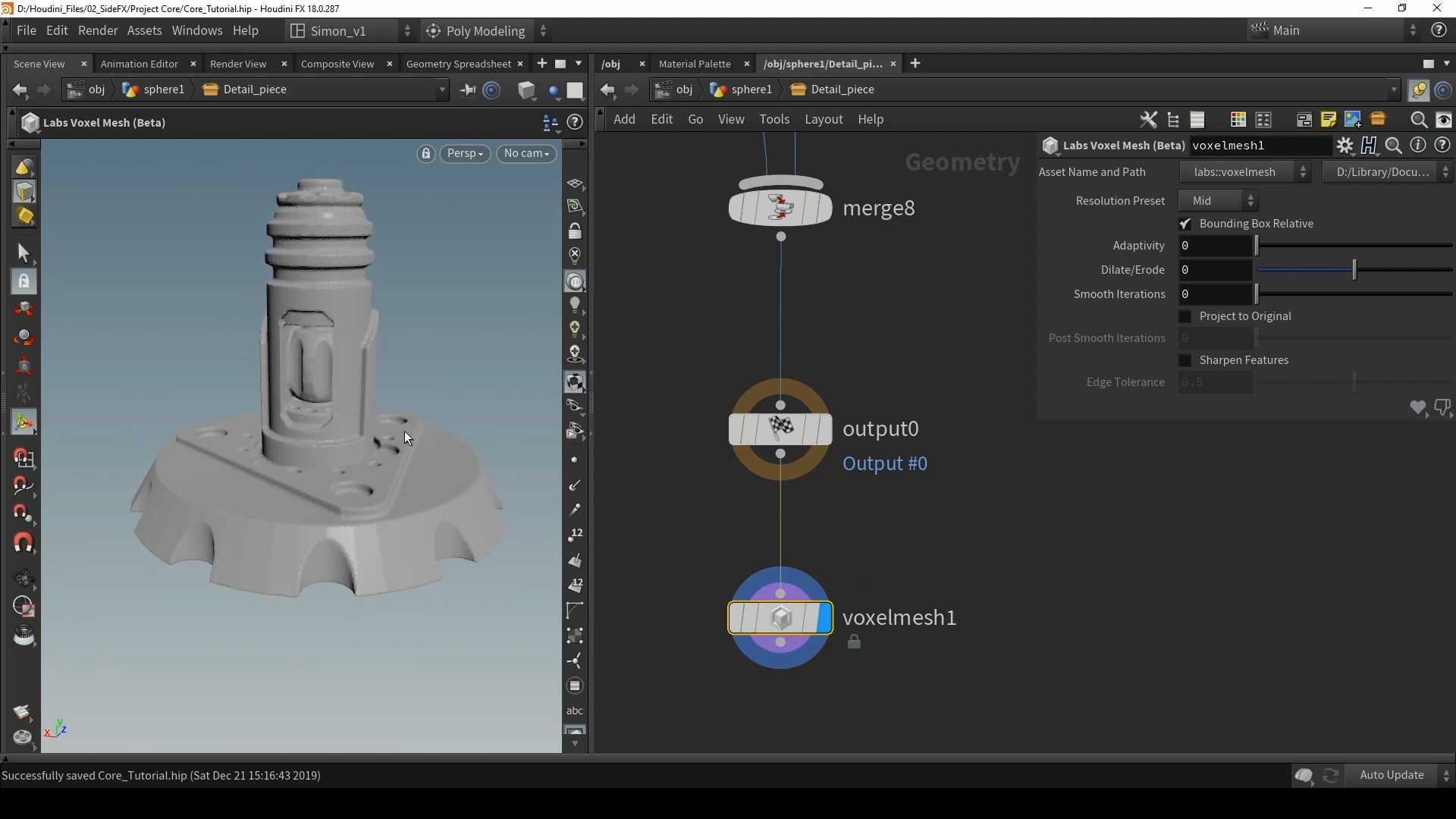 PART 2 | Model the Core Details
For some of the panels, you will add small lightning rods. You will use the node networks to explore the design of these elements using the non destructive nature of Houdini. In the end, you will convert the whole shape into a volume and then poly reduce to get the final geometry.  
Length: 22:09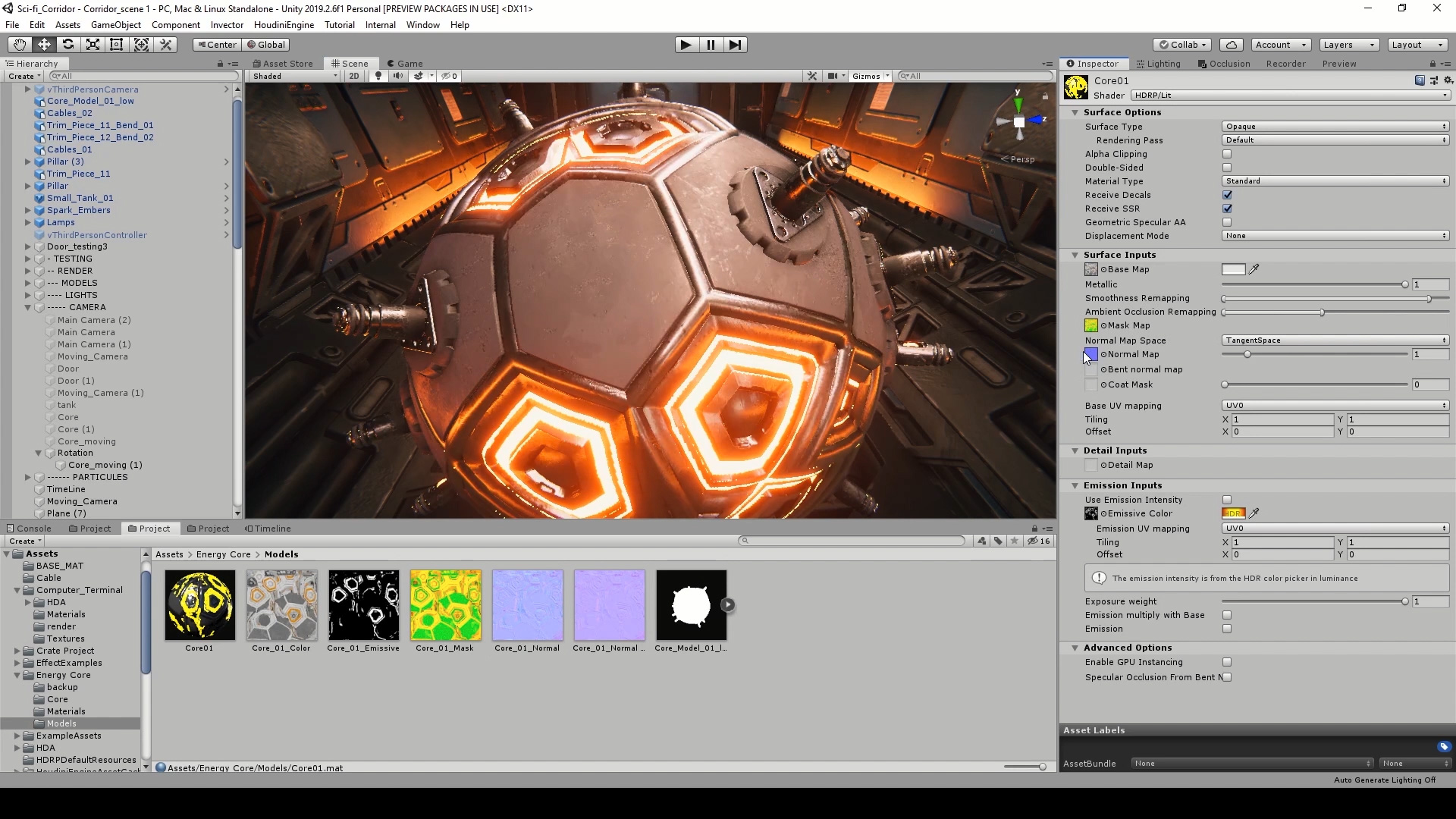 PART 3 | Unwrap and Texture
To create the final look of the energy core, you will use a combination of the primitive colors you set up earlier,  hi-res to low-res baking, and the Substance plug-in from SideFX Labs. This workflow will generate texture maps that you can assign back to the core using a material you set up in Unity.
Length: 34:48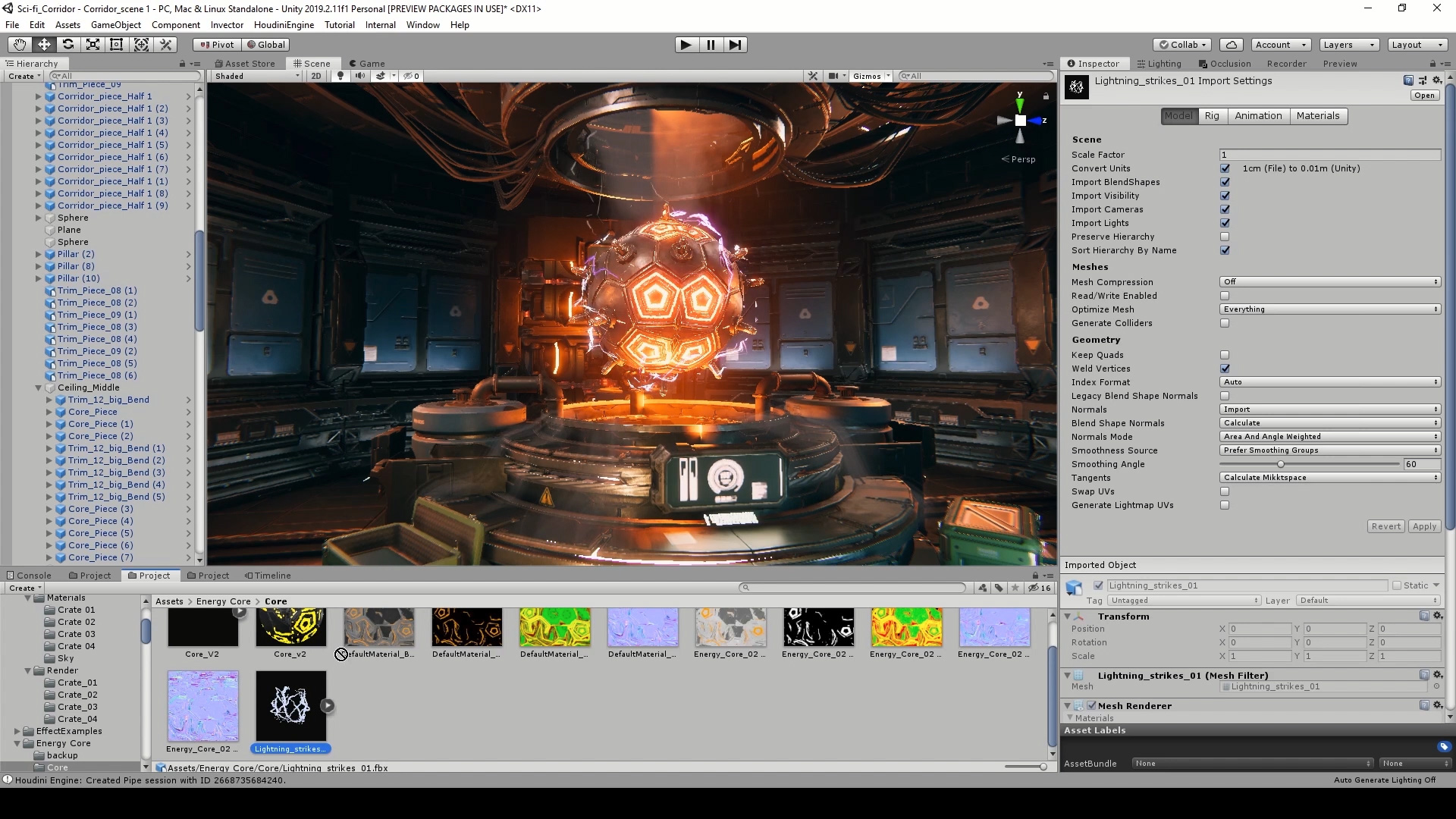 PART 4 | Add FX to the Core
To bring the energy core to life in Unity, the next step is to add FX. Using a SideFX Labs asset, you will create lightning using start and end points on your geometry. The smoke will use another asset to get a single image that can then be animated on a specially designed rig to get the desired effect.
Length: 31:08