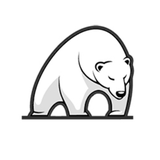 Alessandro Mastronardi
Alessandro_AM
Hi guys, I can't really figure out how to export the groom_root_uv attribute, anybody that can help me?
Here attached a screenshot of my hairgen node.
Thanks for any help.
Hi folks, I'm new to Houdini. I have a very simple particle system but I can't find a way to export the particle animation as an alembic file (see attached screenshot). I know there is a ROP Alembic export node but it isn't available in the Dynamics section.
Any hint? Thanks
JiaxiLiu
Hi, how do you solved this problem? Exactly the same problem here. The bones are not in a hierarchy, instead the NULLS are, but we cannot apply IK on NULLS.
I didn't. I switched to Blender.