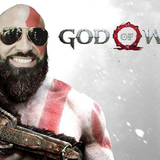 Angel Negron
Angel Negron
Hi, any headway on this? I'm having the same issue it'll be greatly appreciated if you can share what you found.
Thank you. So trial and error and some degree of foresight. This the first time using vellum flip so I guess this is where the exp starts with it.cheers Tomas!
Hello all,

just a general question of any tips or guides to determine when to use what solver. For example, I'm creating a simple bowl pouring viscous chocolate into a cup, tried flip fluids first but could get what I was looking for, but after googling a bit I saw a vellum fluid solver. I tried the vellum solver and got closer to the result I wanted faster than the flip solver which I couldn't get close to. attached is a ref of what I wanted to create.

when approaching a problem any guidelines or questions I should ask myself before choosing any solver?