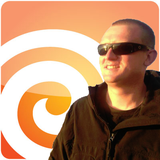 Ben Mears
BenM
osmeldu
Hello, good night.

I'm a little confused about the Houdini Indie license showed on Steam:

I'm looking into renting Houdini, the Indie version specifically, and I found this on Steam:



What does that means?. Is it gonna be 351.99 PER month after one year if I take that first option?

Thanks
This appears to be a typo on Steam, thanks for pointing it out. I will contact Valve about fixing it. Houdini Indie on Steam is billed on a annual basis, monthly billing is not currently available. So you will be billed the full price of Houdini Indie when you purchase and then billed annually when the license renews.
galagast
will it be ok to also post on social media? (facebook, instagram)
if so, any recommended official hashtags?
Sure, go for it! You can use the hashtags #Mardini2022 and #Mardini22