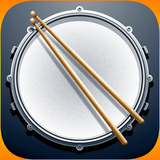 Atomic Perception
Enivob
I opened an old Houdini file with a crowd simulation. It used to work fine, but now I get an error message inside my PopWrangle. Houdini no longer lets me set values using VEX on an agent?
Here's the code that generates the error.
string

 

handle_path

 = 

"op:/obj/crowd_sim:crowdobject/Geometry"

;                      

// Path to our database of attributes.




vector

 

goal_location

 = 

point

(

handle_path

,

"P"

,

i@relay_id

);                           

// Fetch the point location of the goal.




float

 

relay_distance

 = 

length

(

goal_location

 - 

@P

);                                  

// Get distance between my location and the relay location.




setpointattrib

(

geoself

(), 

"relay_point_distance"

, 

i@id

, 

relay_distance

, 

"set"

);     

// Assign this location to an attribute on myself. 



The problem seems to be referencing @P inside a wrangle. How else am I suppose to calculate the distance between a goal and the current Agent being evaluated? If I substitute @P with a local constant vector, the error goes away.
I have tried altering the PopWrangle Inputs to reference Myself, but that didn't help.
Show us what the filenames look like. Does your file contain four zero padded digits?
You may want to visit the Support menu above and review System Requirements.
That looks like hardware not to spec error to me.