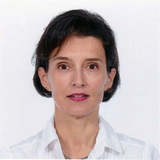 Patricia Cornet
PatriciaCornet
Hi all!
Our new GridMarkets Houdini Artist Profile features Alessandro Pepe, Lead FX TD at Framestore, Los Angeles. He shares a detailed and systematic tutorial on how to create cigarette smoke using Houdini:
www.gridmarkets.com/alessandro-pepe.html
For more information on Alessandro's work, visit his website:
www.alessandropepe.com
We hope you'll like Alessandro's amazing tutorial!
Patricia and the GridMarkets team
Hello everyone!
Talented Houdini artist Phill Mayer has a knack for ink in water effects. Find out more about his career in our new artist profile:
www.gridmarkets.com/phill-mayer
We hope you enjoy our feature,
Patricia and the GridMarkets team
Hi Eco_Bach!
You are welcome to try our platform out by signing up for our service. Here is the link:
http://www.gridmarkets.com/signup.html
[
gridmarkets.com
]
We provide a series of complimentary credits so you can see for yourself if cloud rendering fits your needs.
Best,
Patricia and the GridMarkets team