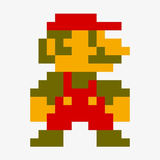 Soothsayer
Soothsayer
Old thread but I have a similar problem with Arnold and material variants. Karma accepts setting the variants and it's lovely and beautiful but Arnold complains about "time varying variant selections". The cache lop removes the error but Arnold ignores the variant settings.
matsnyman
I hope we can get a camera composition grid overlay for rule of thirds, Fibonacci spirals and diagonal lines. C4D has this and it makes scene block outs so much easier.
You have Video safe areas and Field guides in the display options. Maybe there's already an easy hack to modify those?
I think xpu sampling in 19.5 is just a uniform sample count identical for every pixel. Nothing clever about, it just runs whatever samples you specify over everything. I expect that to change in future versions.