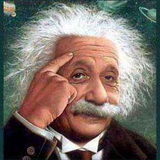 Daryl Dunlap
TwinSnakes007
To be honest, I've spent a good number of months doing R&D on an alternative (rigid binding + limb detachment + real-time physics) in NVidia Omniverse.

I shouldn't say an alternative, more like a handoff - setup everything in Houdini + Animation, then hand that off to Omniverse where it's real-time physics includes allowing forces to break joints (limb detachment).
SideFX did add support for rigid rigs into the KineFX system, it was explained in one of the recent KineFX Masterclasses I believe.

If I recall correctly, if the binding has only a single weight (to a packed prim for example), then it is evaluated as a rigid binding - and no deform calculation is attempted when the rig articulates.

…I think that meets my needs (along with the other KineFX improvements that where made)

Now! - the fiasco that is limb detachment and the high tech. hurdle of moving the Rig into Crowds…that still needs some loving.
Okay, we've been racking our brains about why RS was not rendering, using the default install process - and there's still some kinks to be ironed out - BUT, there is a path forward in the interim.

If you follow these exacts steps, you'll be rendering with RS in no time on Apple Silicon.