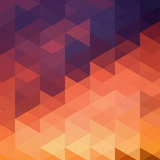 Yasin Hasanian
YasinH
I have an alembic named light_geothat has pathattribute in it which are the geos it contains. I'd like to use specific geos(path) from this as a mesh light which would get plugged into "Geometry Object" parameter on the light. However, this parameter reads the whole object (e.g. ../light_geo). Is there any way to exclude parts of it in the same parameter via an expression? I can of course use a blast node and remove path primitives but I'd rather do it all in the Geometry Object parameter.
I figured that's the case. Thanks for the response.
Is there any way to have per light AOVs automatically getting generated based on lights category in Mantra? Currently, we have to make a separate AOV for each category which is quite cumbersome to do. For example, Arnold can handle it all automatically.