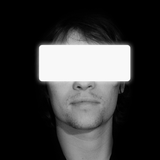 Fred Trétout
anodin
To access at Cd Attributes in COP :
In CHOP create Geometry and add your Geo in SOP, Attributes Scope will be : Cd
Use Pixel COP, red green blue will be the channel of the Geometry CHOP.

Pixel COP is slow, i don't know how we can have access to Point Attributes in VopCop ? (for bypass the pixel COP)
That will be amazing mdavies.

I am impressed by the quality for the Houdini forum.
anodin
You just open the door of every planetariums ! Now they can render at 360*210, they like this ratio
i speak too fast, planetarieums use a fisheye deformation.
But spherical to fisheye can be converted with Ae Skybox converter.
Do you know if it's in the plan to have a fisheye camera lens build in Mantra?
I see a lot of render have this feature (arnold, vray, maxwell, redshift…)