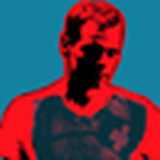 bself
bself
It is time for a new Houdini customer reel! If you have material that you'd like to submit for this year's reel, please contact me directly at
bself@sidefx.com
.
Please note that for this reel we're primarily looking for material that has been created for use in feature film, short film, television, and commercials.
Desired Footage Format: 1080p / 24 FPS / H.264
See attached media permission form
Thanks!
- Bill
Hi Werner,
Really nice! I'd love to include this in this year's reel. Please drop me a line if it is available - thanks!
- Bill (
bill@sidefx.com
)
CALLING ALL STUDENTS!
We at SESI are putting together our 2010 Student Reel and we need your footage. This is a great chance for your work to get shown to a wider audience and to have your work shown to pro-level studios. Here's what we're looking for:
1. HD quality (if possible) student shorts as QT or
other common video format - available for download.
2. Signed permission allowing use of the footage.
(permission form attached)
3. Please provide us with the name of your school.
4. If possible, give us a quote!
You may upload all movies to the following directory:
ftp.sidefx.com
user = demoreel
password = 2010Dem0
Please email me at
bself@sidefx.com
with the name
of the files you have uploaded.
DUE DATE is Sunday, July 11th.
Thanks!
Bill Self
Marketing & Public Relations
Side Effects Software