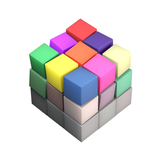 Tim Hart
cybernetix
About Me
---
Partner in an av company that provides technical solutions for the event industry, I also help run small studio with my copywriter wife and trying to work strictly in Houdini while i switch over from Cinema 4d. Other software I use - Photoshop, After Effects, 3D Coat, Fusion. I also write psychedelic trance when i get a few minutes to spare.
Hi Ive copied the whole engine plugin folder (from github) into the UE5 plugins/runtime directory, but it just crashes Unreal Editor 5.1. with the common error, cant find module "HoudiniEngine"

As soon as I remove the folder, Unreal works again but obviously I dont have the houdini engine.. Im using popOS if that help. Any help will be great!
illusionistics
hey, did it work with the "_DEVICENUMBER" in your case? When trying it I get
an "incorrect device number" exception in Houdini -
could you perhaps hint me on how to switch the buses instead of the slots?
(Got this crappy optimus notebook and it defaults to the intelHD as openCL device
on Win - while on Linux (same device, employing bumblebee) the nvidia card
is used for both (GL/CL), as desired + it´s about twice as fast.
Would love to get this working on Win too…),
thnx + cheers!
Hi yes - HOUDINI_OCL_DEVICENUMBER = 0
worked perfectly for me
As Artye says: go to: help>about houdini>show details - to check and then try either 0 or 1 as device number.
Aah, fantastic. Just what i was after. Thanks very much!!