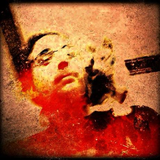 Damien Pernuit
dpernuit
@PDGGoupil Yes, I'm currently taking a look at those refine issues, I assume you're on UE5 ?
Seems like the issue stems from changes made by Epic in UE5 (and unrelated to World partition)...
but basically, Houdini Asset components do not return their world anymore, which prevents the refinement from happening (since we do check their world matches the current).

Expect a fix for this soon.
Hi,

No, the plugin doesn't support Custom Prim data, just Per-instance custom data.
Hi,
No, the plugin still doesnt support World Partition, but I'm currently working on that, expect an update for this in the coming months.