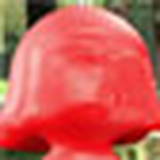 eitht
eitht
Yayyy tamte, that's it! /thumbs up

eitht.
Maybe i am understanding his set up wrongly. In the video he was able to source particles from the profile of the teapot… While my example file still had lots of stray particles on the body of the teapot, i suspect our numeric values inside the vopsop are different.
Plus his particles only emits off the teapot's profile which is visible to the camera, do i have to perform some sort of backface culling?
Hope i dont sound confusing…
Also, thank you tamte for replying!
eitht.