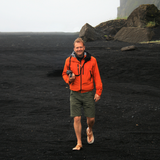 Kevin Traywick
kevinthebright
Would just email support, they're usually quite fast about licensing issues.
I just created mesh lights y'day. You would think that Portal box would have registered. Thanks guys!
mzigaib
Since I was diving in to Solaris I did a search about portals in Karma and I found this thread.
Any updates on this?
I see a portal slot on the env light bit no documentation about how to setup this.
Bumping this thread along. Anyone get portal lights working?