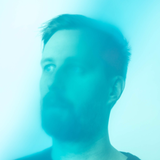 Lev Berry
levberry
About Me
---
3d designer and animator interested in film, animation and special effects.
Does ffmpeg work on flipbook export in Houdini 19.5 Mac?

I can't seem to get it working despite it showing up fine in terminal.

In ENV variable I've added: FFMPEG_PATH = "/usr/local/bin/ffmpeg"

Let me know if you got it working on Mac?
Works so well, incredibly smooth compared to using in Maya.

Thanks for creating and sharing!
This looks amazing, nice work. If I ever use a castle in a movie I'll definitely be using this!