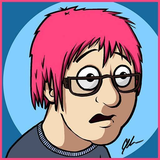 Matt Barker
matt_barker
+1

Came here to ask this also! The build tool could really benefit from it especially.

My wrist hurts.
still getting this in 2022!
Houdini 19.0.589 here.

It's whenever I'm modelling with Edit, or Polydraw, as soon as I press Ctrl+Z, console pops up with
"Warning: There is no hotkey for h.pane.gview.state.sop.brush.orient"

:S
Enivob
the new one works petty much the same as the old one.
May be a stupid question then, but how do you get the new file cache to pass-through write? So you can for example, run a Flipbook render of your sim, while caching vdbs to disk at the same time. I do this a lot in houdini18.5 but cant work it out.
EDIT:Thinking about this some more, I probably should be setting up openGL rops or something in TOPs for this to update my workflow. Any input appreciated