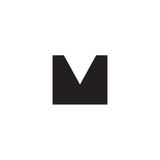 Thanos Kagkalos
motionpunk
I so miss that coming from c4d
3 years later digging up this post again
Hi,
Bumping up this as I have the same problem.
I cannot define a $CACHE location. It adds it but keeps writing the data on C:\
Steps I did:
- Added this line on houdini.env
CACHE = "E:/CACHES/HOUDINI_CACHE"
- Added on jump.pref
- Then tried adding the last suggestion in setting variable in windows, didn't work either.
Any ideas? thanks
Bumping this one again, what is the recommended SVG size?

Thanks