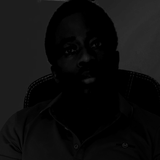 Lymond Ngaiza
mujuningaiza
jsmack
Assuming adding a layer of vex to convert from float to string is a pain, the ftrim() expression can be used to pretty print floats as strings.



ftrim

(

detail(-1, 

"test"

, 0))

Thanks @jsmack for showing me how to use ftrim expression this is helpful, although I can't trim to how many decimals I want. Although with
sprint

(

"%.3f"

, 

0.7838759687

)

I can Trim to 3 decimal place.
I believe adding
under the belt is not bad idea.
tamte
as mentioned previously, it's has to do with floating point precision
even if you do: f@target = 0.998;
you will see that the Font SOP will still print something else, like: 0.99800002574920654

it's because it can't represent 0.998 precisely as a floating point number

so you'll need to format your floating point number into a string using sprintf() for example
From Tomas attachment there's some function & argument am not familiar with, so incase someone is struggling as I was
When you use
sprint

(

"%f"

, 

floatValue

);

will convert float value into string
This work whether you type hard core floats or you're using chf values.
When you want to trim decimal places like 1 or 2 or 3 decimal place you will have to write like
sprint

(

"%.2f"

, 

floatValue

);

This means convert trim to 2 decimal places, i.e 0.256234 will become 0.256
Hopefully this will be helpful as well.
mujuningaiza
Anyone got Substance Archive working in Houdini? I've tested the Archive in Substance Player and Maya working fine, when I load it in Houdini I can't get substance parameters. ANy help will be appreciated, thank you.
I finally found that Substance archive in Houdini should be old version, I tried Substance Designer 2019 and it worked as expected.