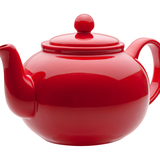 John Petrus
oldteapot7
I've started learning Houdini for real when i realised its the only 3D software that have the future. Its node base approach is perfect for AI wich is the future. Also i was very happy when i've heard its improving in character animation field. so i hope that kinefx/animation will be constantly improving and its not one stop project (like CAT plugin for MAX that was bought by AD and since then its dead)
My Houdini of dreams have:
Better UI/ UX. iam not talking about nodes wich have nice UI and functionality. not philosophy of the software that is like coding with nodes. iam talking about all exept nodes. UI should be redesigned to look more modern, reactive, nice looking not distracting background. (i hate those red snap magnets icons wich reminds me of MAX from 10 years ago)
parameter panels looks like a chaos now, all generic, hard to memorize. sliders lines are too thin, this vertical line is also too thin wich makes me hard to grab this 3 pixels with mouse. There are too many fonts, font sizes and fonts are not very readable. all this is against all basic rules of design. i think there could be more icons, mayby some subtle color coding to make it more corespodant to selected nodes. i donno. but if Blender could make quite nice UI from totally terrible one and therefore more people are using it, SideFX can upgrade it to 2023 year standards too.
next thing in UI that should be fixed is all related to animation. starting from curve editor (Maya one is best to inspire from), keyframes manipulation (Cascadeur have nice ideas in this field) to some spreadshit/non linear stuff (mayby Sculptron have good solutions) detachable animations layers with more room (please)
keyframe animating is about moving objects, keyframes and spline curves. nice, ergonomic UI is what i look at first place becouse ill be using this a lot and i mean a lot. Ah, RAM cache node would be great to have wich will work in background like its is in Maya. fast playback of animation is very important too.
from little things id love to see better help integration. fe. when selecting node from tab menu, having mouse over specific node it'll be very helpfull to read what this node do in status line (at bottom of screen) it will help memorize nodes for N00bs. quick tip windows should be more readable, now its white small text on black. also help web browser schould load faster IMO.
from AI i hope for some general node for training all kinds of data in Houdini (something like hdd cache but into AI model) similar to copyCAT in Nuke. also for some pretrained models for different common tasks like upscaling particle count, retopo, UV segmentation, etc. also low level AI where it'll be possible to chose different AI algorithmes used for training. All this not for Houdini 20 but hopefully for 20.5
Working with materials. well its hard right now. theres no visual feedback. perhaps all those VEX and material nodes should be redesigned too as a part of UI redo. i dont get why COPS have nice visual feedback so its possible to see how bump map looks like and where could be potential bug. i really hope that working with materials will improve. from autoupdating material library throu visual feedback on every node to materials assigment. some smart type of UI is needed in this field. and mayby merging COPS with VEX material nodes. MaterialX and Solaris is the future all iam looking for is better UI/UX for materials.
itll be great to have better sculping tools that work like Otoys Sculptron. good for quick fixing simulations like muscles and cloths but also particles and rigid bodies (there was another software based on Lightwave engine for that long time ago) but as an  not destructive node.
for animators morphs are second best friend and it should be state of art (like new bazier node is) sculpting tools could be used for it too.
Sorry for this a bit long wishlist
but i belive that sooner or later Houdini will improve in those fields and thats why iam investing my time in learning it.
oh i forgot about camera sequencer. actually it could be seqencer for everything. instead of takes (right upper corner of screen) all takes could be made as movie clips like in adobe premiere or davinci resolve with different types in interpolation. so all parameters in the scene could change depending of wich camera angle/movement is picked fe. LOD for simulation.
ah and one more UI/UX thing. Shelves. theres so many of them and i hope it will continue to grow with presets and stuff, so mayby its better to put them on somethink like Mayas hot box? i imagine it as Windows history or wahatever its called for orginising open softwares and documents. those stuff from shelves deserve full screen window bor better read and organising. fe. scrollable from up to bottom bigger icons with longer text. something like pose library. anyway now its too stuffed in those shelves and its not so often use. full screen would be nice or some sort of asset library.
I would love to see something similar to Nuke's CopyCAT node. So i could train and then use models inside Houdini without worring about export, TensorFlow or whatever relatet to programming. Lates say i create character with muscles and skin sliding, then run simulation of different poses over night, connect this AI node so it could learn all the deformations related to bones/KineFX and finally animate using trained model with realtime deformations! That would ROX
of course it would be nice to train points against pixels (animated textures or video input) basicly train every possible data type inside Houdini against anything. To be honest iam learning Houdini becouse i strongly belive it will be possible in near future. Houdini is made for AI
@mestela Yeah my mistake
ive link wrong file. But still animating its basicly the same. i mean, modelling is moving vertexes and animating is basicly selecting and moving controll objects and keyframes
Thats why UI is so important for animators. Anyway here is one i wanted to link (its about subdivs wich Presto is using) but you can see animation workflow there (around 18:30 min) Strange its from Autodesk channel..