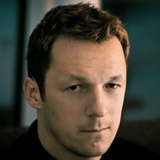 Robert Wilinski
robertX1974
About Me
Senior Environment Artist at Respawn Entertainment - huge fan of procedural graphics creation and Houdini !
Oh, I see. Thank you very much for a quick answer.
Hi all,

I have a following problem: I try to use an integer attribute (values 0 and 1 and the node is plugged into the first slot of Pop Network) and I want to drive the Activation in the Pop Force with this attribute. The problem is it doesn't work at all. ( I set the Input1 tab to First Context Geometry).
I tried to bring this attribute using the "point" function in the pop wrangle and geometry wrangle. I have also tried to use it in the Vex fields of the Pop Force. No luck.
I am sure I missed something. Can someone explain me how to do it properly?
Thank you very much - that was it !
. Thank you for the very quick reply. Have a nice day.