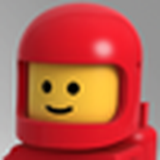 stu
stu
dlee
Hi. There's a toggle for "Enable Absorption and Nested Dielectrics" under Rendering->Shading tab in mantra ROP which needs to be enabled for transmission colour to work under PBR.
That was it, thank you
Hi all,
This is driving me crazy, I'm hoping that it's something silly that I've missed.
No matter what I set the "At Distance" value to (very small to very large)in the Principled Shader, I can't get the color to show up in the transparent geo.
I have a polygonal sphere, radius of 1, Transmission Color 1,0,0, and like I said, I've tried very small(.0001)and very large (1000) values in the "At Distance" parm, no change. I get the red in the caustics though, which is baffling to me.
Renderer is vanilla mantra, PBR.
What am I missing?
t
Hey all,
Anyone else run into this with the off-the-shelf "Add Fur" shelf tool?
-create a polygonal sphere
-choose the "Add Fur" shelf tool
-select the sphere
-in the "geo1_hairgen" node, go to the "Thickness" tab and switch "No Override" to "Skin Attribute":
-hit the "Paint Thickness Attrib" button
-error: "The node "" referenced by parameter "Groom Object" does not exist."
Thoughts?