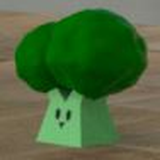 K Suzu
suzu8
Thank you SideFX for another great daily challenge!!
I really enjoyed every bit of it!! Enjoyed Moeen's review series too and I liked how you could check them out from the forum!!
Last but not least, awesome community!!! Thank you everyone and excellent job!! We did it!!
Day 31 Fire!
aaahh messed up my settings so wip :P
Mardini was a lot of fun!
Day 30 Water!
just one more topic left!