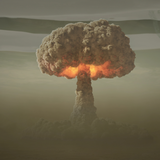 T B
tadian
Trying to do a wire deformer with vop movement animating across a number of wires and a bunch of geometry keeps getting left behind. Tried to up the offset, but doesn't fix it. Any ideas why? Thanks in advance.
Thanks so much. This is awesome. Looking at it now and the descriptions are really helpful. I'm looking forward to learning more about this really amazing tool.
Here is essentially where I got. Thanks again for taking a look at the HIP.
Image Not Found