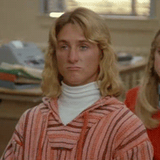 timot.mo
timot.mo
tamte
just Ctrl+Click your template flag to get what's called Selectable Template, which is shaded solid if your viewport is
Oh, I like this too! Good stuff!
DaJuice
You actually have full control over this in the display options (hit 'd' in viewport). Tweak the settings in "Set display options for", "Use" and "Draw".
That's great DaJuice! Thank you, this is very useful, sometimes it's easier for me to visualize when I can see everything without having to constantly click on a merge sop.
Is it possible to have a node with he the template flag selected display as a solid instead of a wireframe?

Thanks!