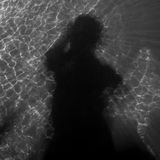 jason slabber
JasonSlab
tamte


brians
So the question is...
- should XPU behave like CPU and allow albedo/basecolor to go above 1.0?
- or stay the way it is

Since SideFX is trying to be compatible with MtlX it's the best to conform to the specs? (I'm not sure how it's defined there)
Or submit a proposal of what would be the ideal way

Then there is highest chance that CPU, XPU will produce similar renders not only between each other but also among other renderers using the same MtlX shader networks
This is the way!
o wow, thanks for this Chris!
Yip agreed, simplifying creating random samples would be great!
O thanks man, pitty there isn't a option on the procedural, at least I wasn't missing something obvious..
Yeah I figured there would be some interpolation issues, and would end up in a sort of clumped look, but was curious to try.
Pity the hair shader doesn't have a bit more control for randomization, I'm using the Diffuse component, which doesn't randomize.
Guess one could always send off some RFE's