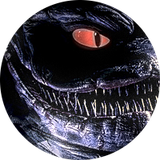 Artur J. Żarek
ajz3d
janette
(...) click Update Rest Transforms From Skeleton. When the dialog comes up, select the Skeleton SOP and press Accept. The restlocal values should be updated.

Perfect. That was the missing link. Thanks, Janette!
In the
constrain_transform_component
example
[
www.sidefx.com
], each
joint_*
TransformObject has some arbitrary
restlocal
values typed in (Matrix4, I believe). This is not mentioned anywhere in the text, so my first question is: where do these values come from?
The second question is regarding the same example, but is about
create_character
Pack Folder SOP. It contains three vector spare parameters named
point_?_t
filled with another set of arbitrary values. This is also not mentioned in the docs. What these parameters do and how their values were determined? Are they connected somehow to
joint_*
TransformObjects? It doesn't look like they are.
I'm kind of stuck recreating this particular example, so I'd be grateful for advice.
Thanks Janette, but these are SOPs. I was looking for documentation of nodes that you find in APEX graphs.
While most of them are self-explanatory, some are not (like geo::DragPoints, or dynamicpath::*for example).