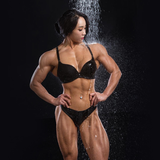 wu zongyu
happybabywzy
cncverkstad
to see different way and examples,you can find on houdinifx.jp/blog just search in vop category .Have FUn.
Thank you for your detailed reply , it realy help
animatrix_
There are entries in the TAB menu for While and Do While loops in VOPs.
I know how to create those node , but i dont know how to use them just like in VEX
Hi,How to achieve the same thing use WhileLoop and DoWhileLopp in VOP ?