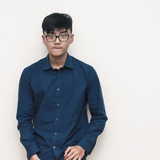 Huy Le
huylefx
About Me
FX artist looking for opportunities
Hello Magicians,

I have these lines here that I have animation on. However, I want each line (each line a separate prim) to start animating at varying frames. My ideal end goal is similar to the pyro burst source node, in which they have a parameter "start frame" that allows me to randomly vary the start frame in the "attribute adjust float" node.

I've been trying to make a similar setup but to no avail. Does anyone have suggestions or solutions? I'd really appreciate some help.

Thank you in advance.
Iron Heart!!!

This is my second time (the first was Houly), I felt relieved it's done. I struggled a lot and learned a lot too.