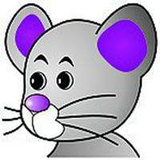 jerry7
jerry7
Hi,

There are many nodes in my sop network. But I only concentrate several nodes and often switch flags between them to see the result.
Now I must scroll and pan repeatly and it takes much of my time.
Are there any tips for quickly switch node flag between favorite nodes in a large network?
Or some thing like the Ctrl+1,2,3.. quick mark but apply to nodes?


Thanks!
I have same problem too.
I search Construction Plane keywords and get the info. But I can't find where the tool is.

Anyone knows?
SciTheSqrl
If you open the Guide Groom or Hairgen Type property and go into the scripts/PythonModule, you'll notice that it setup a few script that create event that override the default behavior of the node graph, these script are usually located in houdini\python3.7libs\
I get it. Thanks a lot!