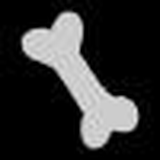 tallkien
tallkien
So this was indeed just a font issue, I'm not sure what font was needed but installing a random set of fonts fixed the issue. Now the UI is back to normal.
Hi all,

I'm trying to install Houdini and my UI is all out of whack.
Here's an example of what the hkey dialog looks like.
This is a fresh linux install so I'm guessing I'm missing some font.
Note: The login dialog is impossible to read with such large fonts, the dialog size is fixed and the text unreadable.

Thanks in advance…

arch linux
Ryzen 9
Radeon WX 7100

Thanks in advance
select all the geometry and click extract on the shelf. This will place all the geometry into a new geometry node which you can manipulate.