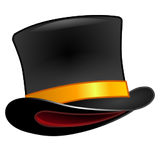 Taylor Petrick
tpetrick
That code should still work, but you won't be able to trigger a cook of a TOP network from within a Python Processor that's evaluating in the same network. You'll need to run it from e.g. a button callback, shelf tool or the Python shell.

What issues/errors are you running into?
Your .hip file was last saved in H19.0, but you're loading it in an H19.5 version of Hython. It looks like there are some slight parameter differences on the Mantra node that are causing load warnings. By default,
hou.hipFile.load(..)
treats warnings as an error, but you an fix that by passing
ignore_load_warnings=True
into the load function as described here:
https://www.sidefx.com/docs/houdini/hom/hou/hipFile.html#load
[
www.sidefx.com
]
If you load your file in H19.5 and resave it that'll also clear up the warnings on future loads.
If this is a Python Script TOP, you an use work_item.frame to access the frame value associated with the work item, which will be set to the same frame as the parent work item that's doing the render.