Community
Game Jam 2020 | Houdini Contest Winners
Game Jam 2020 | Houdini Contest Winners
Global Game Jam celebrated its 12th year in 2020 and once again claimed the title of "Biggest Game Jam Ever"! Teams had 48 hours to make a game based on the theme of "Repair" and over 48,000 game jammers participated to make thousands of games at 934 sites in 118 different countries. SideFX sponsored Global Game Jam for the fifth year in a row and made Houdini Indie licenses available to the game jammers for their game development.
You can check out some of the GGJ games that were made with Houdini in this video:
SideFX also held its fourth annual Game Jam with Houdini contest for games that were made with Houdini. This year's contest received game entries from all over the world, including the United Kingdom, United States, United Arab Emirates, Sweden, Hungary, Germany, France, Canada, Guatemala, Netherlands, and Poland. A panel of game industry pros played and judged the games based on the categories of art & aesthetics, sounds & music, gameplay & fun factor, and use of the theme "Repair". After some difficult deliberation, the judges decided on the 1st, 2nd, and 3rd place winners, which are listed below.
CONTEST WINNERS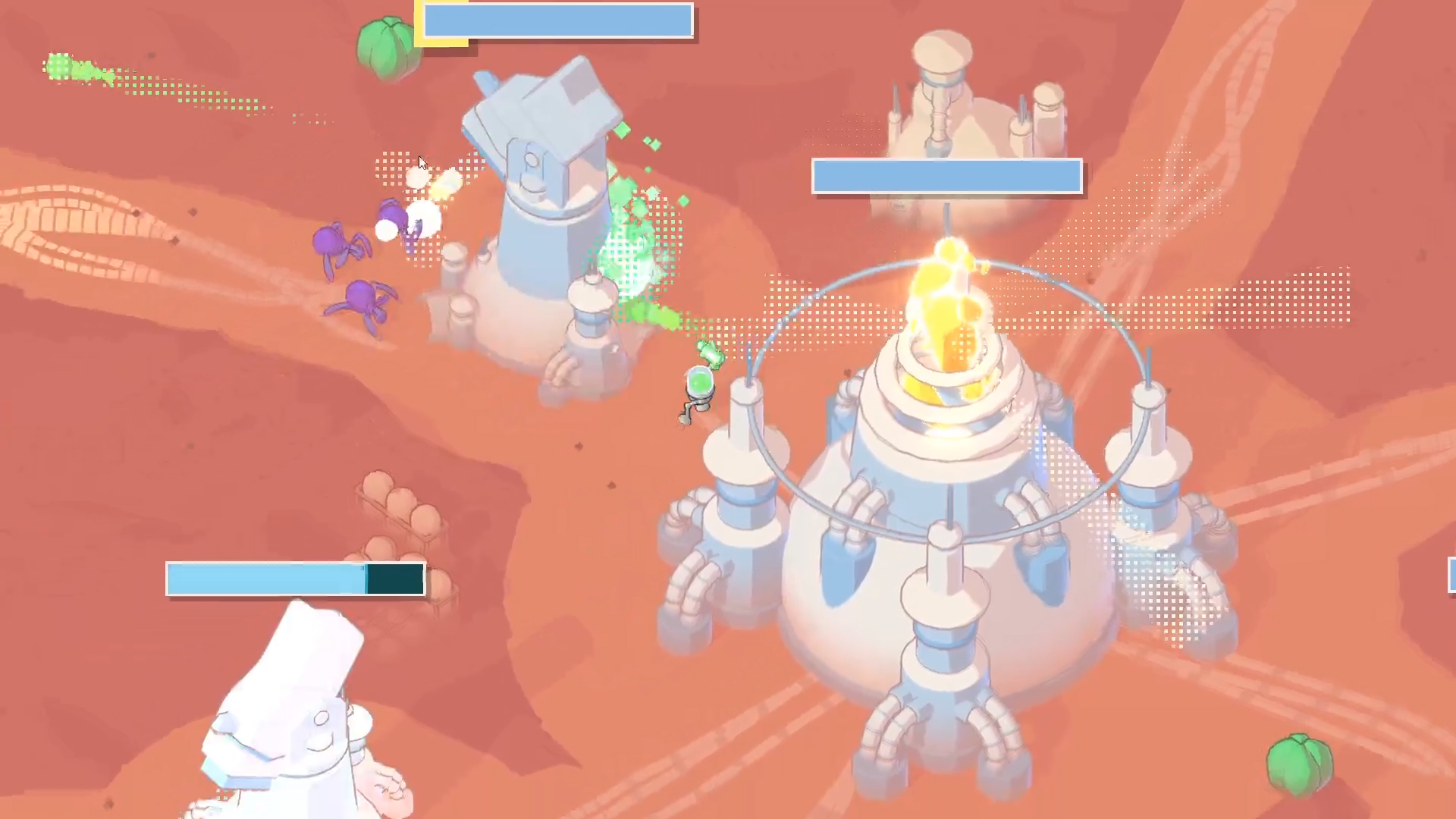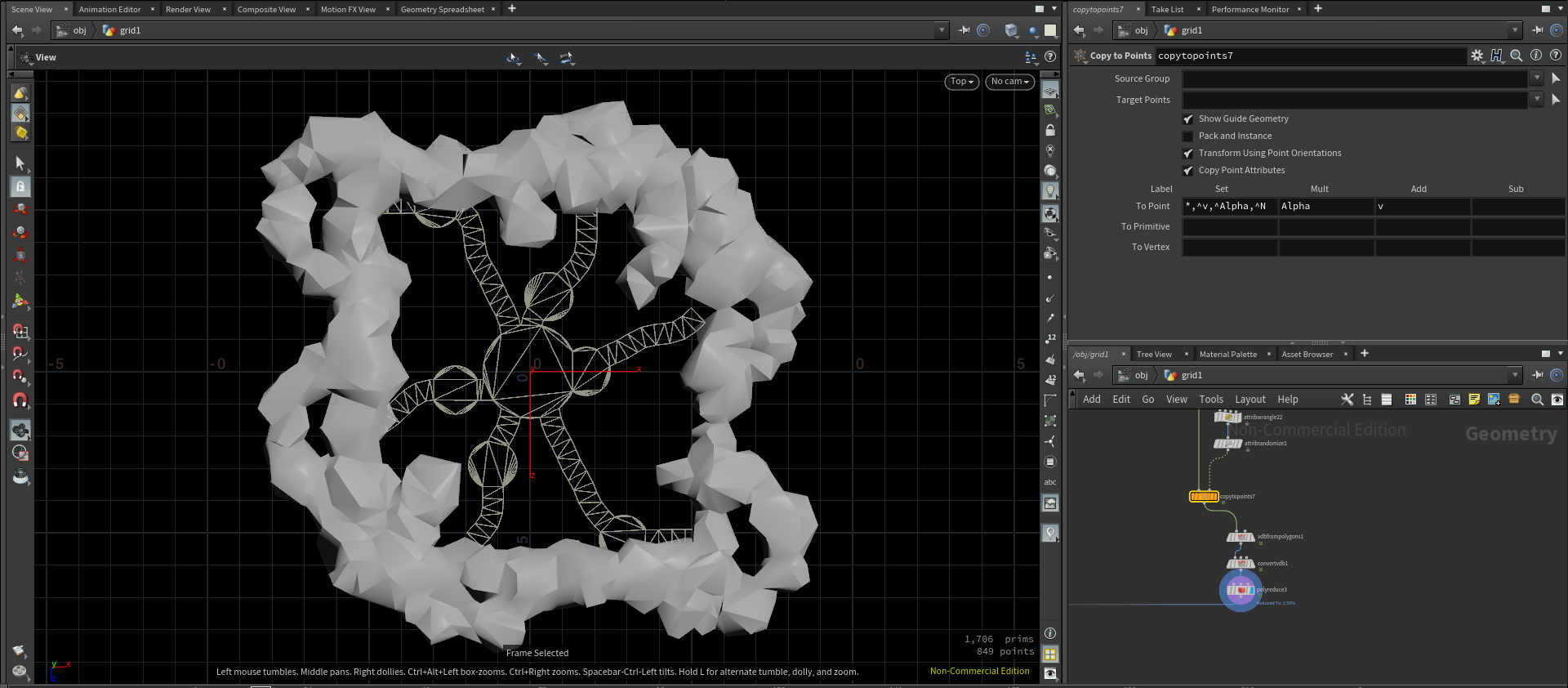 FIRST PLACE | Breached | Montreal Canada
By Clara Coolen, Constantin Liétard, Tanguy Gringoire, and Thomas Denis
Breached is a tower defense game where you play as a maintenance robot who is trying to save it's colony from an alien invasion by repairing and upgrading it's last defenses.
The player can gain upgrade choices by finding crystals throughout the environment. Some of the comments from the judges were; "So far this one is my favorite. The perf was great, nice transitions, good music, animation, and gameplay" and "Fantastic environment and shader work, really impressive!"
The team used Houdini to generate the layout and stylized terrain for the game map. Those game assets were then exported as FBX and brought into Unity to build the final game.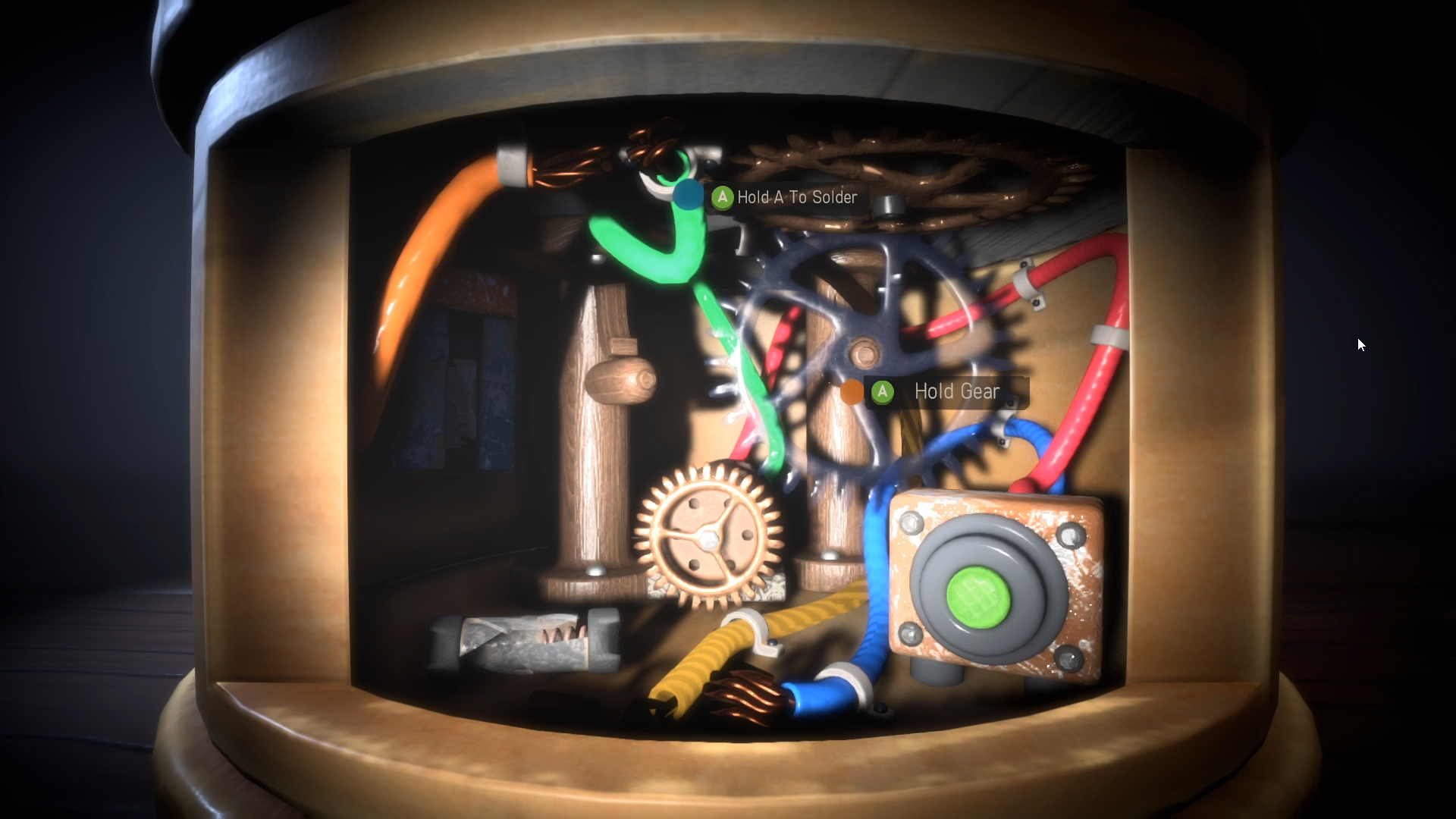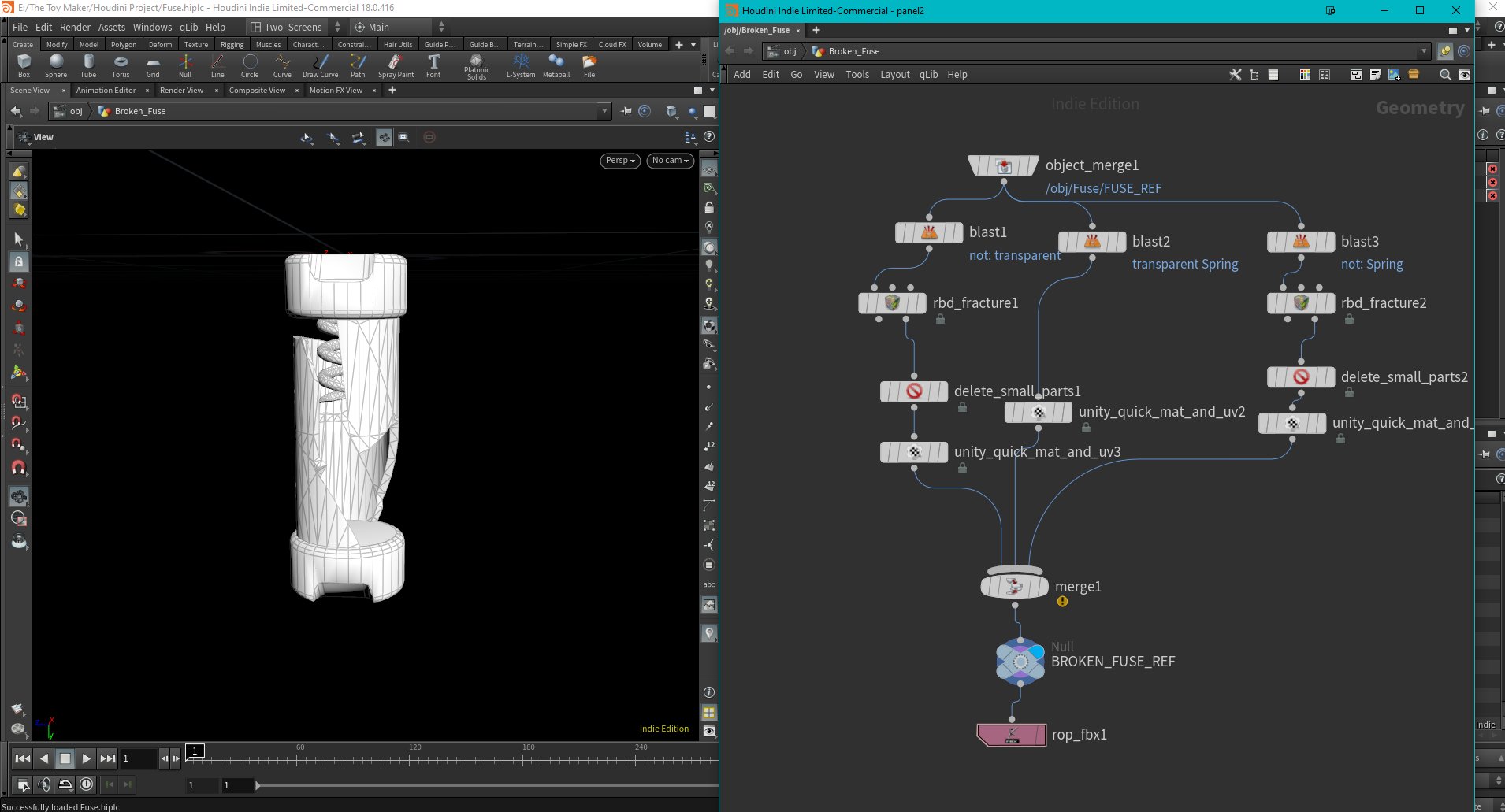 SECOND PLACE | Grandpa's Little Memories | Kraków, Poland
By Bartek Siekacz, Katarzyna Wiszniewska, Łukasz Czyżycki, and William Besnard
In "Grandpa's Little Memories" two players must work together to repair the mechanisms of an intricate music box. Some of the comments from the judges were "I mean...WOW! Nicely done" and "Gorgeous game!! Beautifully rendered and well designed mechanics. Audio complements the whole experience beautifully!"
Houdini was used to model and generate the cables, gears, and fuses found inside the music box, as well as the music box itself. Those pieces were then brought into Unity as Houdini Digital Assets (HDAs) for the final game build.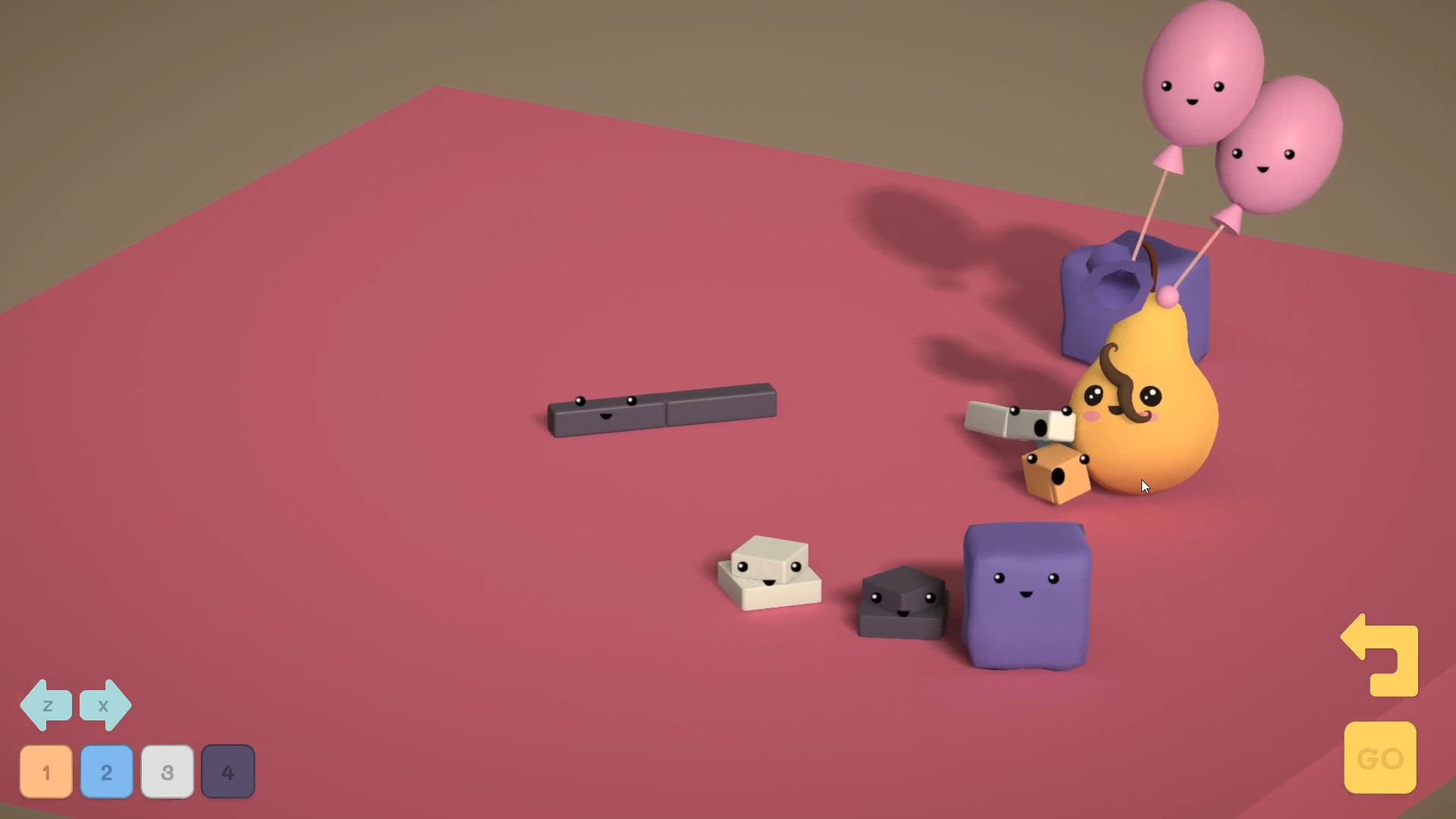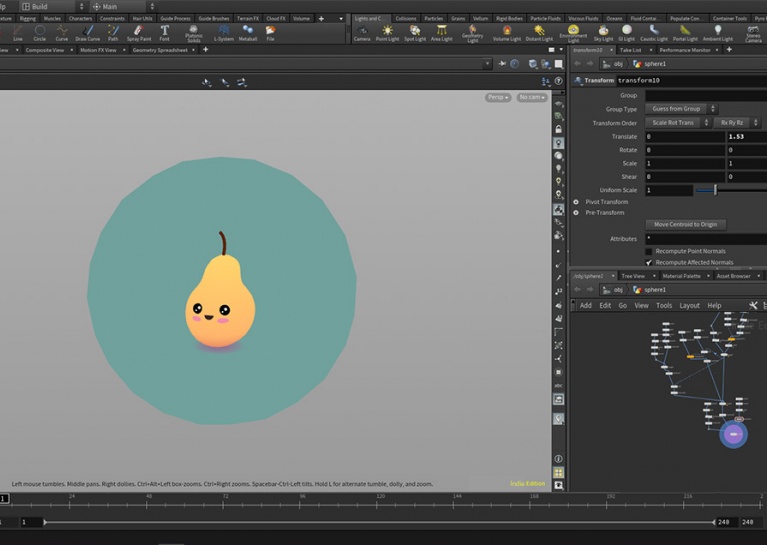 THIRD PLACE | Don't Dispear! | Stockholm, Sweden
By Anastasia Opara, Ari Vaniderstine, David Segal, and Tomasz Stachowiak
In "Don't Dispear!" the player uses interactive parts to assemble a pear contraption and then tries to propel it forward as far as possible. Some of the comments from the judges were "Amazing little game! Fully playable, charming, and great use of Houdini! My fav!" and "Super adorable game with really nice controls and camera work".
The game jammers used Houdini to model all the 3D assets inside the game, and created some simple geo tools, such as VDB-based deformer, to make the purple cubes look more clay-like. They also built a small tool to transfer normals from a higher res bevel to a lower res one, which was used on all the parts the player can attach to the pear. These assets were then brought into Unity for the final game build.
Congratulations to everyone who participated in the Game Jam with Houdini Contest!
The next Global Game Jam will take place January 29th to 31st, 2021.
Judges
All of the eligible games were played and judged by the following game industry professionals:
Ben Mears | Community Manager | SideFX
Victor Brodin | Community Manager | Unreal Engine
Ashley Alicea | Evangelist, Games + Media & Entertainment | Unity Technologies
Stephen Tucker | Senior VFX Artist | Scavengers Studios
Thomas Winkley | Acquisitions Editor | Pluralsight
Maria Mishurenko | VR Game Dev & Educator | Synesthetic Echo
Kenny Lammers | Technical Artist & Educator | Indie Pixel
Varomix | VFX Artist & Educator | MIX Training
Sponsors and Prizes
Disclaimer:
The "Game Jam With Houdini Contest" is being held by SideFX alone. Global Game Jam® is not directly affiliated with this contest.
---