CORE FEATURES
Model, Animate, Render and More...
Houdini Core delivers a powerful and accessible 3D animation experience to CG artists creating feature films, commercials or video games. With its procedural node-based workflow, Houdini Core is ideal for modelers, lighters, character riggers and animators to use on its own or as a layout and lighting tool for visual effects created in Houdini FX.
Houdini Core offers a pipeline-in-a-box that lets you easily package up workflows into Digital Assets and share them with colleagues using either Houdini or Houdini Engine plug-ins for apps such as Maya, 3ds Max, C4D, Unity and Unreal.
PROCEDURAL MODELING
Work Smart
Procedural modeling techniques can be used to maintain a robust construction history and to create complex models such as cityscapes, environments and more.
Artwork by Marina Bade

DIRECT MODELING
Viewport Interaction
The modeling tools in Houdini make it easier to create good surface topology for use in Film, TV, Games and VR, and can be used interactively in the viewport using a wide variety of polygon, NURBS and Subdivision Surface modeling tools.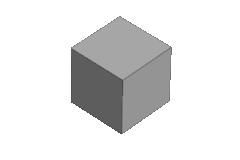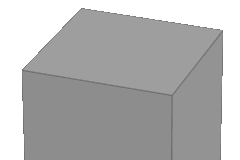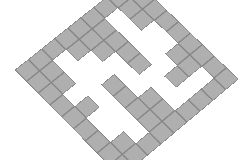 LIGHTING & LOOKDEV
Houdini's lighting workflow provides a flexible and powerful environment for managing lights, building shaders and defining the look of a shot. Environment and GI lights work well with Mantra's physically-based rendering.
SOLARIS is a suite of look development, layout and lighting tools that empower artists to create USD-based scene graphs that go from asset creation to final render. Solaris integrates with USD's HYDRA Imaging Framework for access to a wide range of renderers such as the new SideFX Karma [Beta], Pixar RenderMan, Autodesk Arnold, Maxon Redshift and more.
CHARACTER
Animation and Rigging
Houdini offers a complete solution for rigging and animating characters and creatures. These tools include Auto-rigging, Muscle and Flesh, Pose Space Deformation, VELLUM Cloth, Hair and Fur and more. KineFX is a new character toolset designed to provide a procedural foundation for retargeting, motion editing, and in future releases, rigging and animation. The Biharmonic skin capturing will save riggers valuable time while the FEM-based muscles produce highly realistic results.
The node-based approach fits perfectly with the working methodology of a typical character rigging TD. Characters can be easily wrapped up into a pipeline-friendly Digital Asset node to be animated using invisible rigs, the character picker and the pose library.

HAIR & FUR
Grooming
The hair and fur framework in Houdini includes grooming tools designed with the artist in mind. Use the Curve Advect tool to set up large scale grooming directions by drawing a few quick curves. Easily add guard or white hairs for animal fur and partition your model into different areas to create local grooms that can be merged into a single fur once you are ready. Then use the VELLUM solver to add dynamics to your fur.
Artwork by Andriy Bilichenko
TERRAIN
Generation
Houdini's terrain system lets you layer and edit terrain easily with tools such as procedural noise, or paint or mask out areas directly. The operations are very similar to image compositing, so terrain artists will find the workflow familiar.
Artwork by Alex Dracott

VOLUMES & CLOUDS
Open VDB
The Cloud FX tools offer an artist-friendly way of building, sculpting and rendering cloud formations. This workflow utilizes sparse volume sculpting tools created as part of the OpenVDB open source initiative.
CORE FEATURES AVAILABLE IN:
Houdini CORE | Houdini FX | Houdini Indie | Houdini Education | Houdini Apprentice
Compare Products