ADMINISTRATORS
Teaching Houdini means giving your students a tool that is highly prized by the industry. This award-winning software will help you and your students develop skills that are in high demand that will get them hired into meaningful jobs.
EDUCATION
SOFTWARE
Schools have access to Houdini Education, a floating license designed to be used in computer labs. This version uses .hipnc files but has no restrictions on render size and no watermark. Houdini Digital Assets [.hdanc], created in either Houdini Education or Houdini Apprentice, can be loaded into host applications using the Houdini Engine Education licenses.
Houdini Education licenses include the following: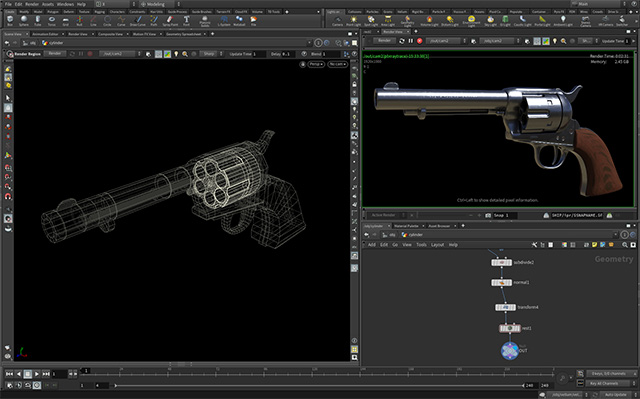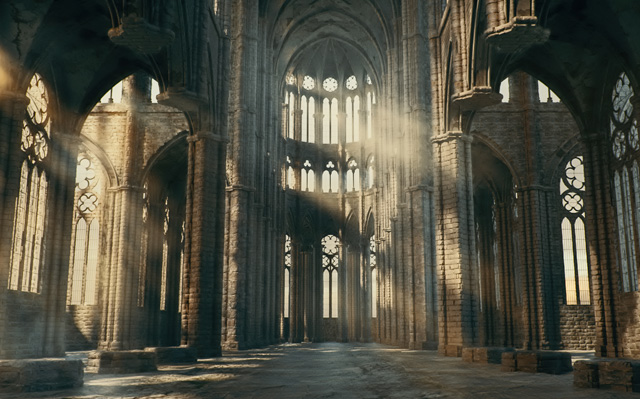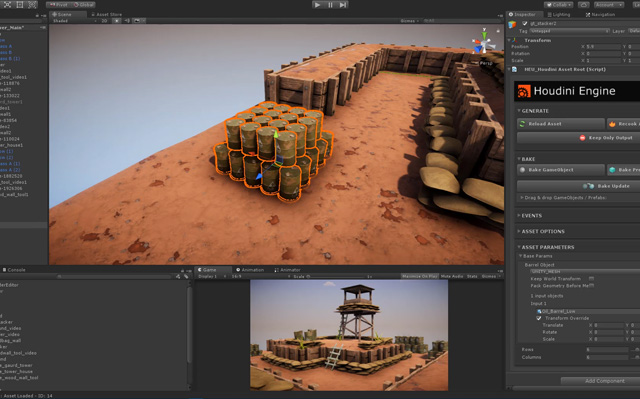 CERTIFICATION
A Stronger Connection
Our Certification program is a way for us to celebrate schools that endeavour to understand deeply, are willing to share insights and inspire others to make passionately.
How we choose our schools:
Certification is by invitation only, but if you want to grab our attention and let us know that you are interested send us a student reel. With a panel of industry judges we certify applicants that have been teaching Houdini for at least one year, based on three criteria.
Quality of student work




Instructor knowledge and quality of curriculum




Professional development of students



Benefits of Certification:
Alumni Licenses: Graduates of Certified school programs are eligible to receive a free Commercial Houdini license for a period of time as they make their way into the workplace
Home Licenses: Current students of Certified school programs are eligible to receive a free Houdini Education license to use from home, towards their coursework (Note: This is not available to programs that are exclusively offered online.)
Promotion: We will recognize your school on our website, industry events & with our Commercial customers when they are looking for interns or talent
Sponsorship: SideFX offers prizes for school-run contests & industry judges to connect students to studios
Class Presentations: Invite us to your class to give an online presentation and/or answer questions about student projects
Portfolio Review: We can't always make campus visits, but can meet with your students online to give feedback on their portfolios

Q | Are Education licenses floating or node locked?
A | Our Education licenses are floating and can be installed on a server that is accessible by multiple campuses anywhere in the world. These are known as Global Access Licenses. Houdini Apprentice licenses are node-locked to a single computer.
Q | Can students rent Houdini Education licenses?
A | Yes, any verified student can rent Houdini Education from the SideFX website. In addition, Houdini Education and Apprentice have compatible non-commercial file formats. Students, instructors and researchers can use Houdini Apprentice at home then render out projects without resolution limitations or watermarks at their lab using the Education licenses or they can rent their own Houdini Education licenses for home use.
Q | Are there monthly or multi-year rentals of Houdini Education?
A | At this point, Houdini Education licenses are 12 month rentals only.
Q | How does the Houdini Education license compare with commercial or indie licenses?
A | You can explore the details in this Comparison Chart: