Building Houdini skills has never been easier with 1000s of hours of tutorials designed for multiple levels of expertise. Use the My Learning page to catalog and track your progress and explore the Learning Paths to find the right tutorial for your area of interest. To get a more professional perspective, explore Tech Demos, the Content Library and the Talks and Webinars.
GETTING STARTED
HOUDINI FOUNDATIONS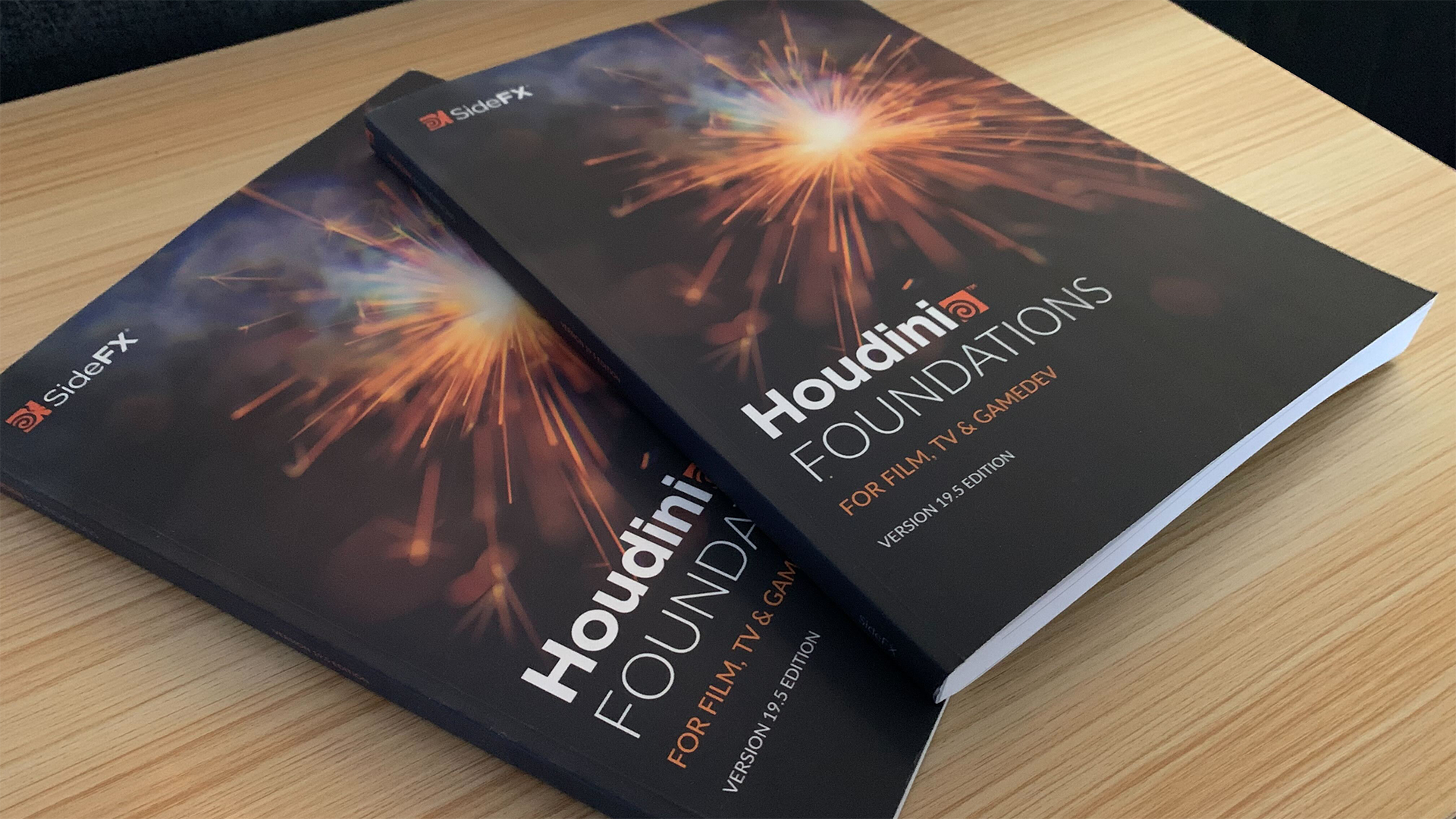 The Foundation lessons are for artists who want to learn all about how to use Houdini's node-based procedural workflow to create 3D computer graphics for film, TV or video games. Learn about key tools and techniques as you run through multiple lessons and build simple projects from scratch.

You can watch the lessons as videos or read the book which is available as a downloadable PDF or print-on-demand. You can also visit the Getting Started Learning Path to take your first steps into Houdini.

Learning Paths
Curated lessons to help artists find the tutorials that match their area of interest. Stay focused on a single topic to explore the best lessons for your needs.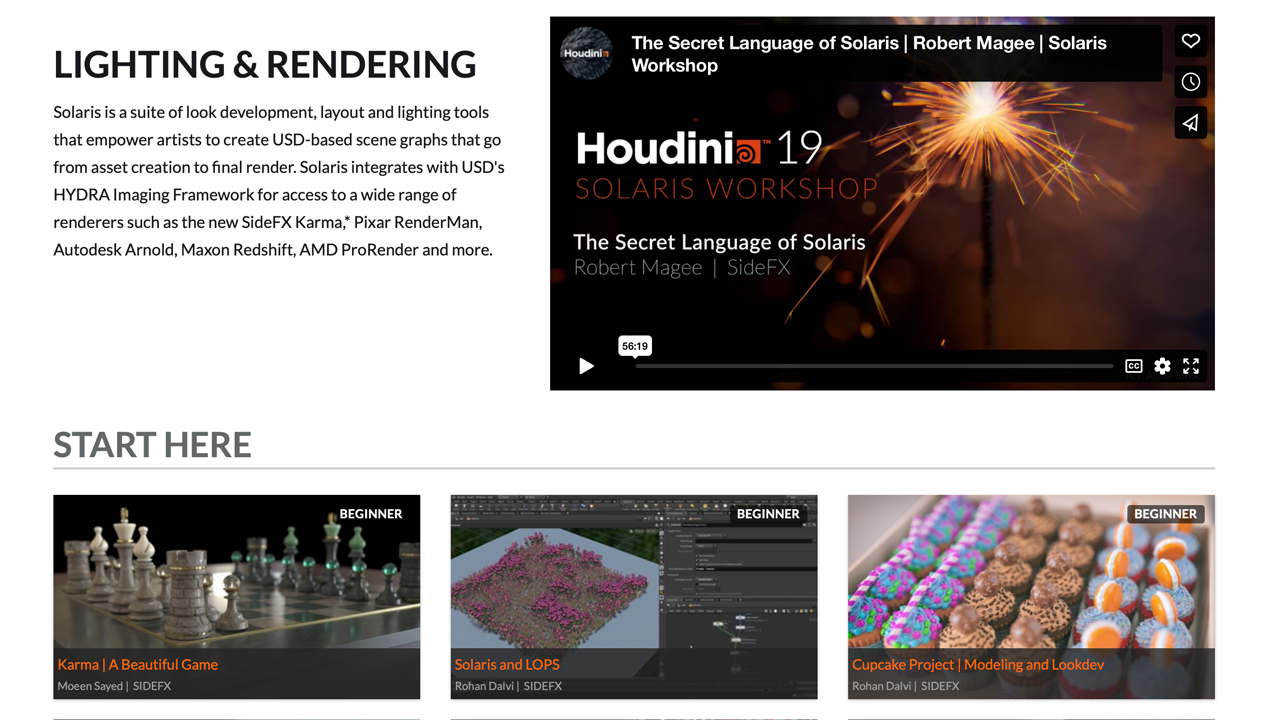 Tutorials
Explore a large library of tutorials created by SideFX and the Houdini community. Search by Category, Industry, Version and Level to find the right lesson for your needs.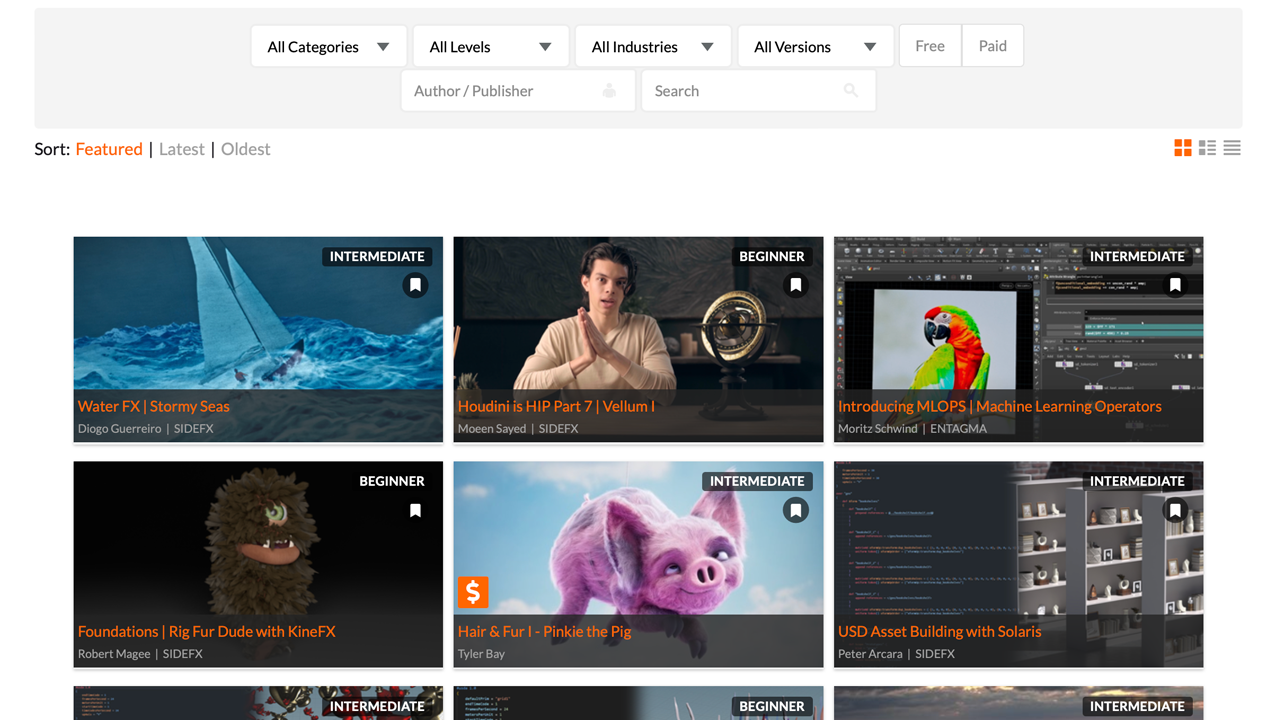 My Learning
Tag tutorials and manage your learning process using the My Learning page. Your progress will be tracked to make it easy to pick up where you left off.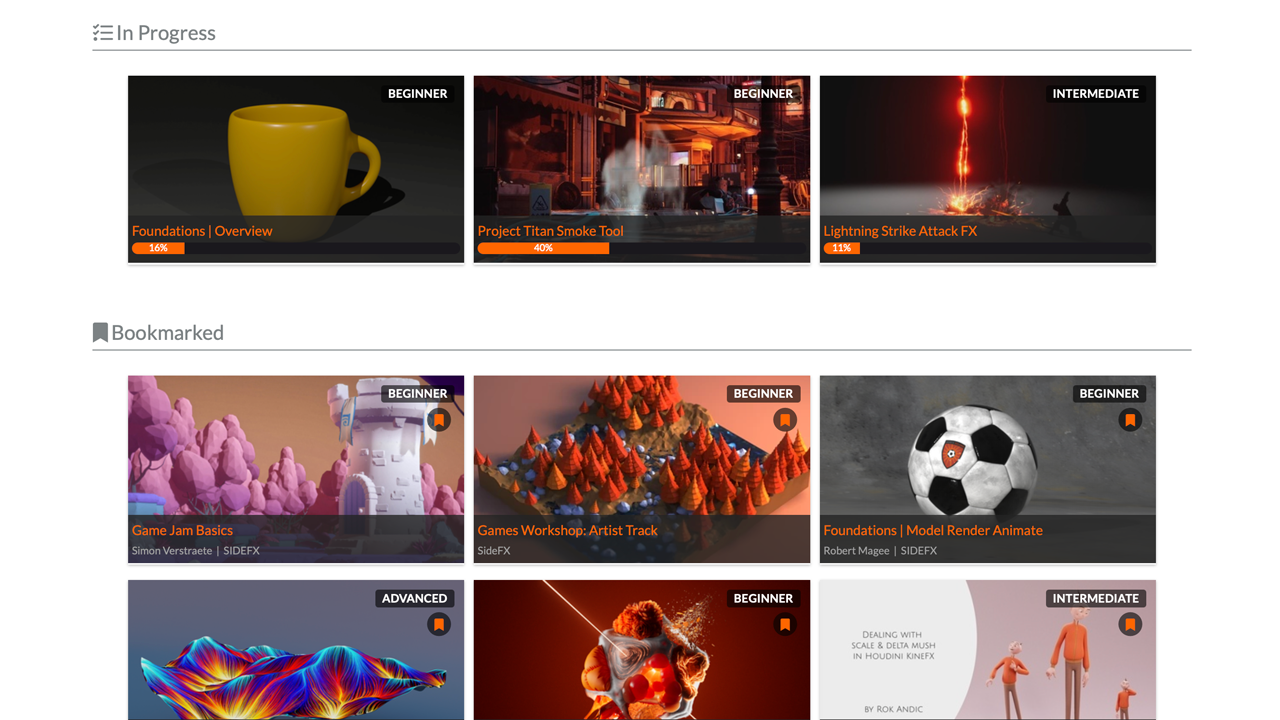 Education | Pursue a Deeper Understanding
SideFX is dedicated to creating a positive learning experience for both students and instructors as they develop Houdini skills. This means building a strong education-based community that will help propel students to meaningful jobs in Film, TV and Game Development studios. Learn how students, instructors, school administers and in-studio training facilities can access these programs
Houdini in Production | Take your Learning to the Next Level
While tutorials can lay a foundation of knowledge, understanding how industry professionals use Houdini can make a big difference in your learning journey. From Talks and webinars to Tech Demos and downloadable content, SideFX is dedicated to providing you with the material you need to hone your craft.
Houdini Apprentice
Students and hobbyists have access to virtually all of the features of the award-winning Houdini FX for personal non-commercial projects. There are some limitations such as a render word mark.
FREE DOWNLOAD!
Houdini Education
Students of accredited schools and training centers are eligible to use Houdini Education licenses for independent educational coursework and exploration. You will be asked to validate your status.
BUY NOW! | $75 USD
Houdini Indie
Houdini Indie makes all of Houdini FX's animation and VFX tools available under an indie license to animators and gamedevs who want to learn Houdini while conducting limited commercial work.
BUY NOW! | $269 USD