INTRODUCING HOUDINI INSIGHT
The Houdini Insight LMS (Learning Management System) is an online community platform primarily designed for educators who have 10 or more licenses in their lab and are incorporating Houdini into their program. This learning system provides access to educational material that can be used to develop personal skills while supporting instructors and trainers in the classroom/lab. The LMS offers a wide range of tools for the Houdini Education community to share resources and learn as a group.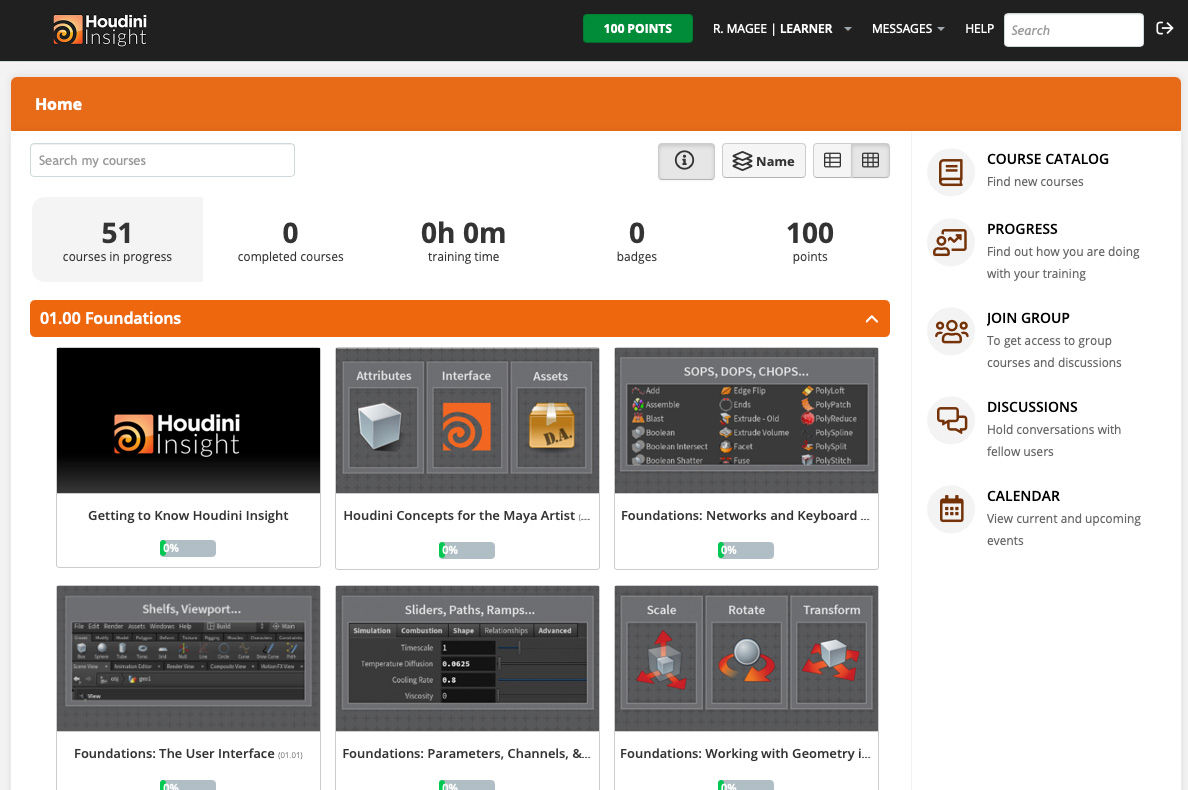 APPLY TO JOIN THE HOUDINI INSIGHT PROGRAM!
Schools* with 10 or more Houdini Education licenses are eligible for Houdini Insight. Instructors who are newer to Houdini are also eligible for temporary access.
*Access is also available to studios. Please contact your SideFX Account Manager for details.
Please fill out the form below and we will contact you about getting you access to the LMS.