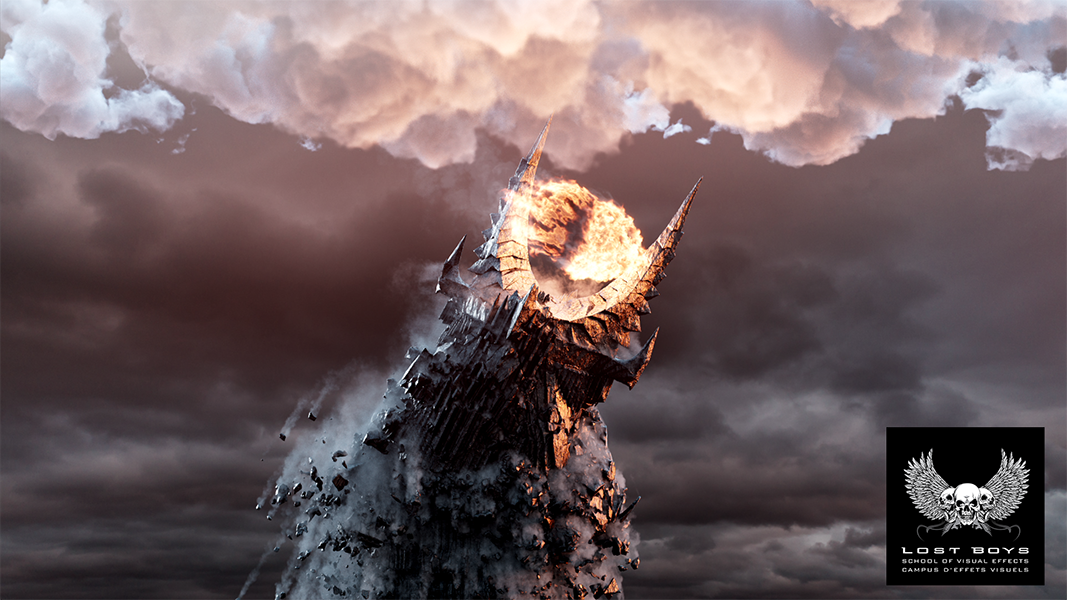 Lost Boys | School of Visual Effects
Lost Boys differs from traditional educational institutions in it's hands-on, project based curriculum within a studio environment. Small class sizes nurture strong learning relationships between students and mentors. Each student has access to a full time workspace and high-end workstation. There are also several screening areas including a theater, a recording room, and a student lounge.
This combination of production-style training and specialized, industry focused programs has made Lost Boys graduates the most highly sought out source of new talent within the Visual Effects Industry. They are known for advanced skill sets and keen problem solving instincts.
Effects Technical Director (FXTD) Program

The Effects Technical Director (FX TD) Diploma is an accelerated 12 month program specialized in the craft of feature film simulated phenomenon and effects. This program is currently offered in both Vancouver and Montreal. This accredited diploma program is currently the most extensive program in the world which focuses exclusively on learning the tools and techniques necessary to become an FX Technical Director. It also complements this skill set by training students in highly advanced Houdini workflows. If you would like your future career to involve movie destruction, creating environmental phenomenon, particle and crowd logic, pyro and fluid simulation, and/or many creative and bizarre combinations of art and science then this program is your opportunity.
Curriculum Outline
We produce our effects (FX) within the powerful Side Effects Houdini FX, performing final look treatments and composites from within NUKE from The Foundry. Scheduled classes provide technical knowledge required to master portfolio projects. Each week students are provided with lectures and demonstrations to learn key concepts and further assist with technical and artistic development. Industry studies bring students together to view current media, breakdowns and up to date Effects techniques from real-world industry examples.Every Monday classes gather for weekly screenings, supervised by a seasoned Senior FXTD and VFX Supervisor, where finished and work-in-progress projects are presented and discussed. Students complete assigned projects, working both individually and in groups. In the final term the FX students will work on industry calibre FX shots, demo reel finalisation, and career consultation.

Semester One
Orientation/Basics
Project relevant technique lectures
Industry Studies
Procedural Geometry Generation Project - This project focuses on geometry / 3D spatial modeling and system building. It is required first to develop necessary skills in proceduralism, as well as the look and feel of controlled variation and natural phenomenon. A strong FX focus is imparted in this project by means of a creating a procedural system to generate a natural phenomenon.
Mantra Photorealistic Shader Development Project - The focus on the second project is lighting, shading, and rendering. The power of rendering and surface detail is explored by using advanced shading methods to transform a simplistic geometry model into an articulate and photo-real render. An FX centric focus is imparted in this project by designing a procedural shader which entails patterns and variation in low level shading algorithms as opposed to the UV unwrap, paint-based approach. The resulting procedural texture is both FX applicable as it can be applied to a topology independent surface, as well as scalable at near and far distances due to it's vector-based shading. It should also employ infinite variation as is common in FX workflows. Use of a professional renderer such as Mantra lighting is also a core foundation as well as photographing reference to get an instinctual sense of real-world color values.
Crowd Animation Project - The crowd animation project develops skills is many different areas of animation, specifically FX animation. The end result will produce a non-human crowd with basic character animation and particle motion. Traditional 3D animation techniques are taught alongside and integrated with FX animation techniques, tools, and methodologies. Basic character animation and rigging are addressed to the degree of mimicking a low fidelity non-human crowd delegate. Procedural motion and tool building is then addressed using procedural motion processing in channel operators, and crowd tools and character assets are constructed in the same way as FX/Crowd pipelines. Unique FX focus areas include particle and fuzzy logic to produce the overall crowd motion, as well as crowd variation in scale and shape. Crowd rendering is also addressed for proper motion blur and distance based level of detail.


Semester Two
Project relevant technique lectures
Industry Studies
Digital Destruction Project - Destruction of man-made structures and objects is one of the cornerstone tasks of FX departments involved in feature film work. To demonstrate proper command of different building materials, weights, rigidity/flexibility, and to mimic structural integrity and degradation; this project focuses on a man-made structure for destruction. It should be destroyed using a catalyst and inspired by reference footage. This mimics shot-deployment in a feature film pipeline in which things happen for a purpose. The needs and timing of the animated catalyst should be taken to account.
Advanced Fluids & Environmental Effects Project - The fluids project entails the implementation of particle, volume, pyro, and liquid simulation. Fluids are the most advanced project due to the fact that the artist has the least amount of sculptability and control, coupled with long simulation and render times. The elements also need to be rendered to the aims of photo realism therefore making rendering and lighting topology independent elements a large component of the project. This project could encompass water or other fluids, fire, sparks, dust, environmental effects such as fog, rain, or snow, and mild rigid body dynamics work.
Career Prep and Demo Reel Edit
Job Placement Assistance
Graduation

Effects Technical Director Student Showreel - Winter 2020

A collection of student work showcasing the curriculum projects. Please note the descriptive title and real world reference box, an essential starting point for every challenge. Music Credit - Boom (feat. Talabun)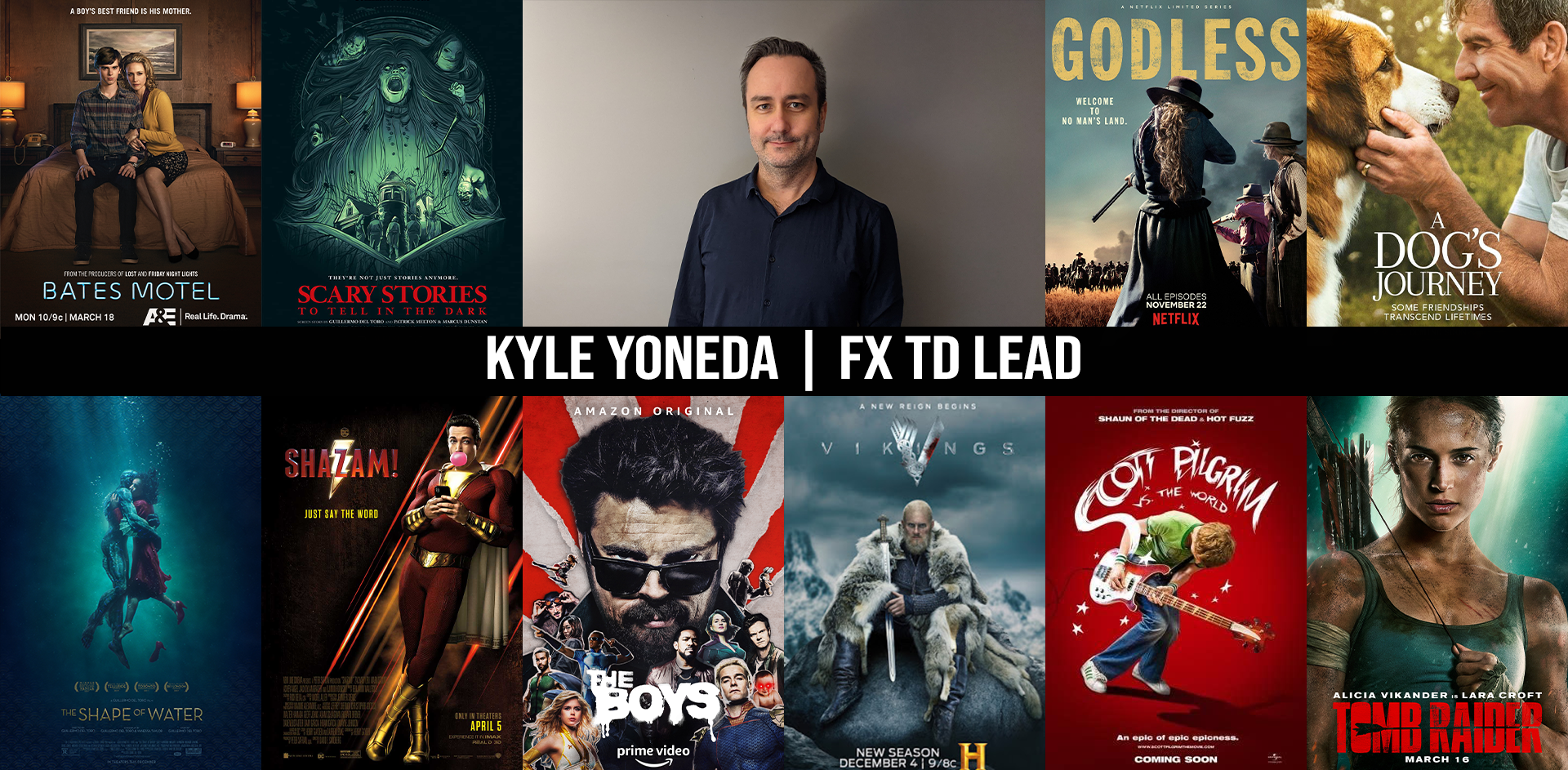 Vancouver Division | Kyle Yoneda

Effects Technical Director (FXTD) Program Lead
Kyle Yoneda is the full-time head instructor and curriculum designer for our Effects Technical Director (FX TD) program. After being Head of FX at Mr. X for over 15 years, Kyle brings his knowledge into Lost Boys by evolving the FX TD program to match current industry standards. In addition to mentoring and teaching students, Kyle maintains a close tie to industry professionals allowing his students to gain feedback directly from studios about their work.
Production Experience
With over 15 years of experience in VFX and 75 credits on films and television shows, Kyle brings firsthand knowledge of working in FX at a very high level. Kyle has been part of Mr. X for over 15 years as Head of FX. Part of an award-winning visual effects company from the very beginning, Kyle has accumulated years of experience teaching all levels of FX and CFX through Houdini. Kyle has the leadership and skills to teach aspiring artists at one of the best schools for visual effects.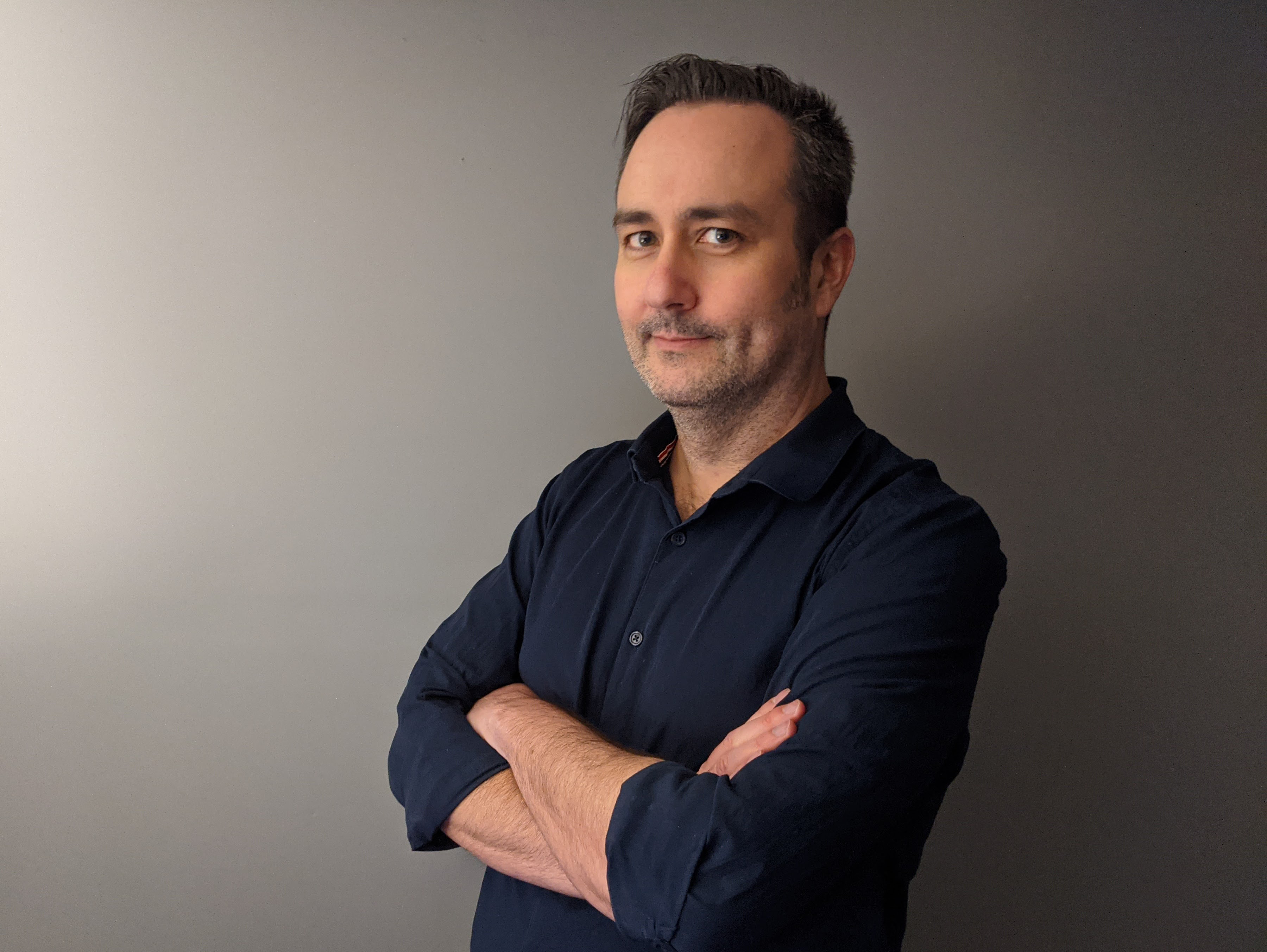 Throughout my experience so far I've had the amazing opportunity to mentor and teach all levels of FX and CFX artists. It's been the highlight of my career to be part of an artist's development in their own growth in the VFX industry. At Lost Boys I am excited to be able to solely focus on artist development, at the same time reignite my passion for Houdini. After doing a lifetime of movies and large TV episodic work I look forward to preparing artists for what I know is an incredible journey.
by Kyle Yoneda , FXTD Program Lead - Vancouver
Montreal Division | Sean Lewkiw
Effects Technical Director (FXTD) Program Lead

Sean brings over 20 years of Visual Effects production experience as an artist, manager, and supervisor. He has an impressive list of credits on films such as Lord of the Rings, X-Men, The Golden Compass, Cloud Atlas, and Transformers to name a few. (For a more complete listing of credits, please visit Sean's IMDB page.) Sean brings a strong knowledge of Side Effect's Houdini, having used it since inception, and has worked closely with Side Effects demonstrating the power of Houdini in emerging markets across the world.
His start in the CG world began after graduating from film school in 1995, starting his career in Japan as a CG generalist and quickly progressing to become a Senior FX Artist on the Lord of the Rings trilogy, at Weta Digital in New Zealand.
From there Sean moved on to work at the Jim Henson Creature Shop in London as a CG Supervisor and VFX Supervisor. Next he worked at Framestore-CFC, and then took on the role of Technical Head of 3D at CIS London, (now Method Studios, then Rainmaker UK), where he designed the shot pipeline and wrote many core tools.
Sean returned to Canada in 2008 and settled into the position of the Head of 3D for six years at Method Studios. Deciding to try something new, he accepted a position of CG Supervisor at the London based Double Negative's (D-Neg) newly minted Vancouver studio.
After the birth of his daughter, Sean made the lifestyle decision to move east to Montreal where he could settle in to his new home and take on the job as CG Supervisor at Cinesite.
Sean has been a long time associate of Lost Boys, having worked together on many Visual Effects Society (VES) Vancouver events and worked closely Lost Boys Founder, Mark Bénard, as a member of the VES Education Advisory Committee.
Joining Lost Boys with their Montreal expansion is a logical choice for Sean, the lower time pressure of education furthers Sean's move towards a more balanced schedule where he can enjoy time with his family and better pursue his personal interests.
After spending almost two decades in VFX production and having used Houdini for almost all of that time, I'm thrilled to be joining Lost Boys in Montreal as instructor for the FX program. At the studios I've worked, Lost Boys grads have always been some of the very few we would hire as FX TDs right out of school. It's great to be involved with a team that cares so much about what they do and the quality of their curriculum and their students.
by Sean Lewkiw, FXTD Program Lead - Montreal
Montreal Division - Instructor Showreel
Lead Instructor - Sean Lewkiw | This is our Montreal - Effects Technical Director Program Lead, Sean Lewkiw's showreel which should give you a better idea of what Effects TD's contribute.
Supported by SideFX
Our Growing List of Amazing Studios Employing Lost Boys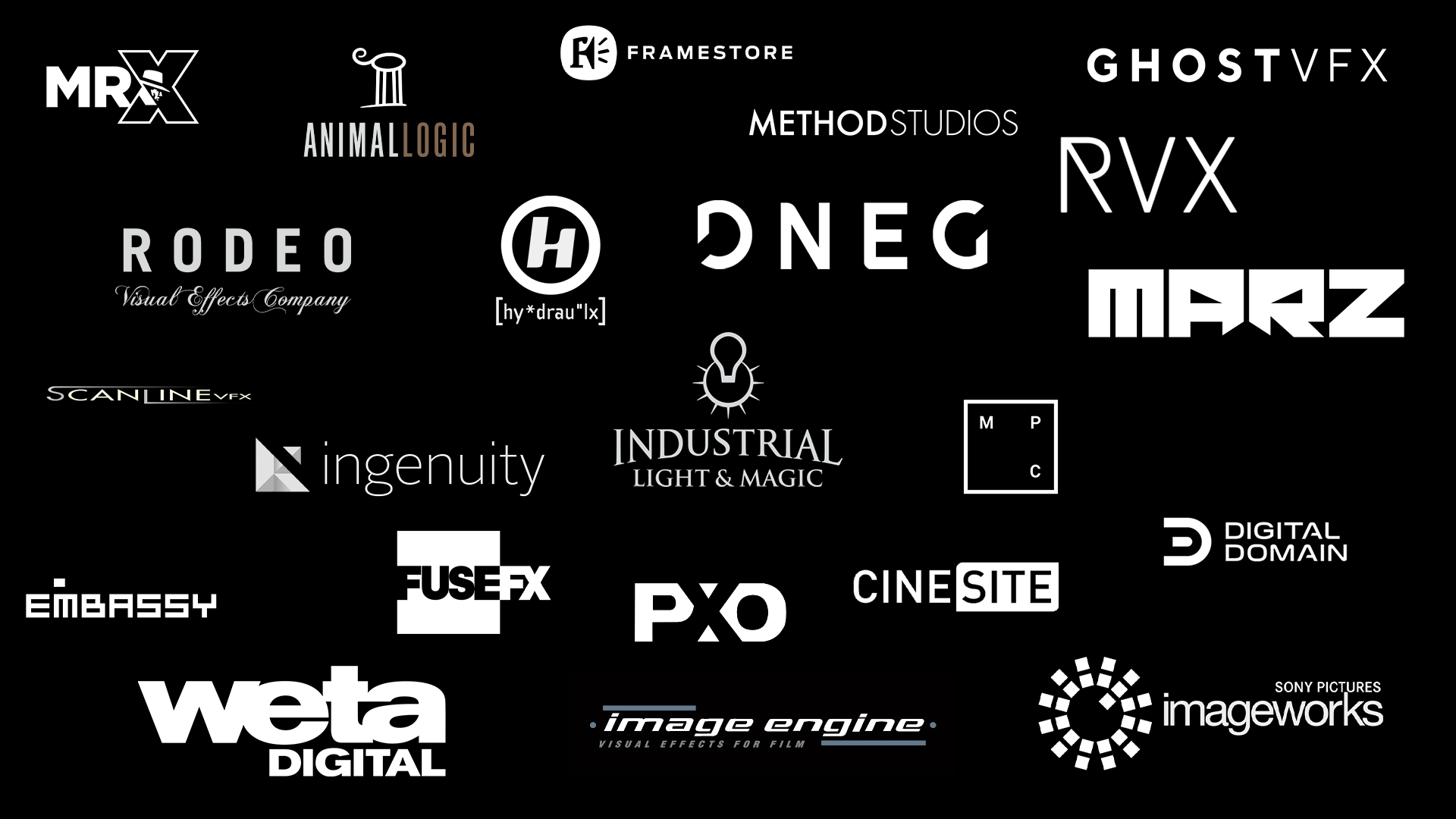 Alumni Testimonial - Edmond Boulet-Gilly | FX TD at Sony Pictures Imageworks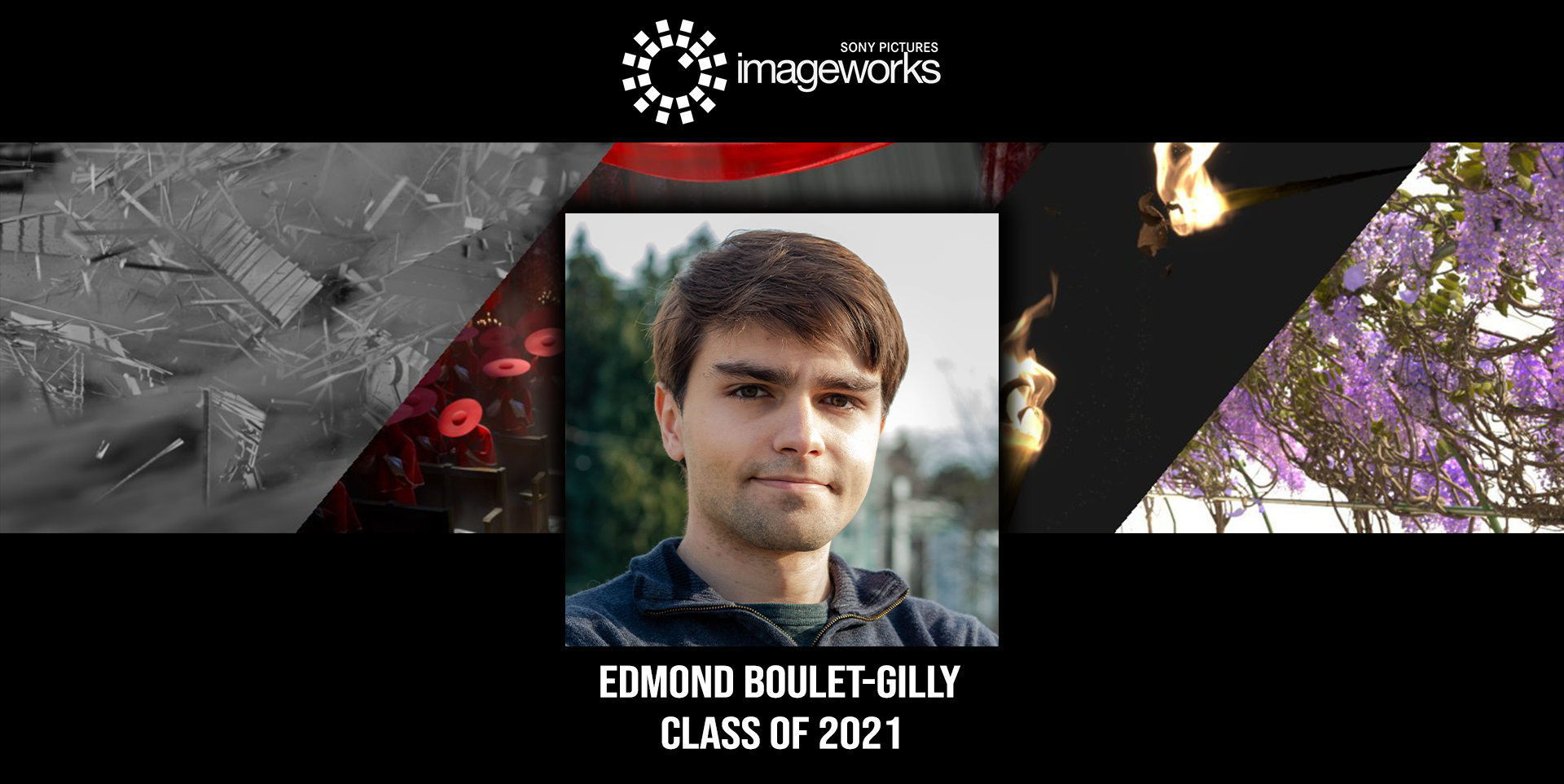 Lost Boys provided me with the best environment to learn VFX. Even with my strong background in computer graphics that I had learnt from my previous education, I learned fresh content non-stop from the first day to the very last with very little pause. With a staff that would debug all issues with pinpoint accuracy and the high-end hardware support I received, I was able to produce my best reel and immediately join the top of the VFX industry after graduation. Ultimately what you become after Lost Boys depends only on how much work you put into your reel. Picking the best setting and surrounding myself with professionals ensured that nothing would stand between me and becoming FX TD.
by Edmond Boulet-Gilly | FX TD at Sony Pictures Imageworks
A Word from the Lost Boys Founders
"We are very proud of how our Effects Technical Director Program has become the world's leading educational pathway for feature film Effects Artists. This Program is a one of a kind opportunity for our students to fast track their career development, giving them the skills and connections to stand years ahead of their competition. We couldn't be more pleased to have this Program represent the craft focused training that Lost Boys | School of Visual Effects has brought to our industry"
Mark & Ria Bénard | Founder/Owners
Lost Boys | School of Visual Effects
---