ANNECY FESTIVAL
JUNE 16th & 17th, 2022
SideFX is pleased to participate at the 2022 Annecy Animation Film Festival where our guests will
speak about exciting ways that Houdini is being used to support the art of animation.
Thursday | June 16 | 2:00 PM CEST
PH & Ben | Rodeo
Friday | June 17 | 11:30 AM CEST
Christopher Rutledge | Grin Machine
Recordings of the HIVE presentations will be posted after the event
---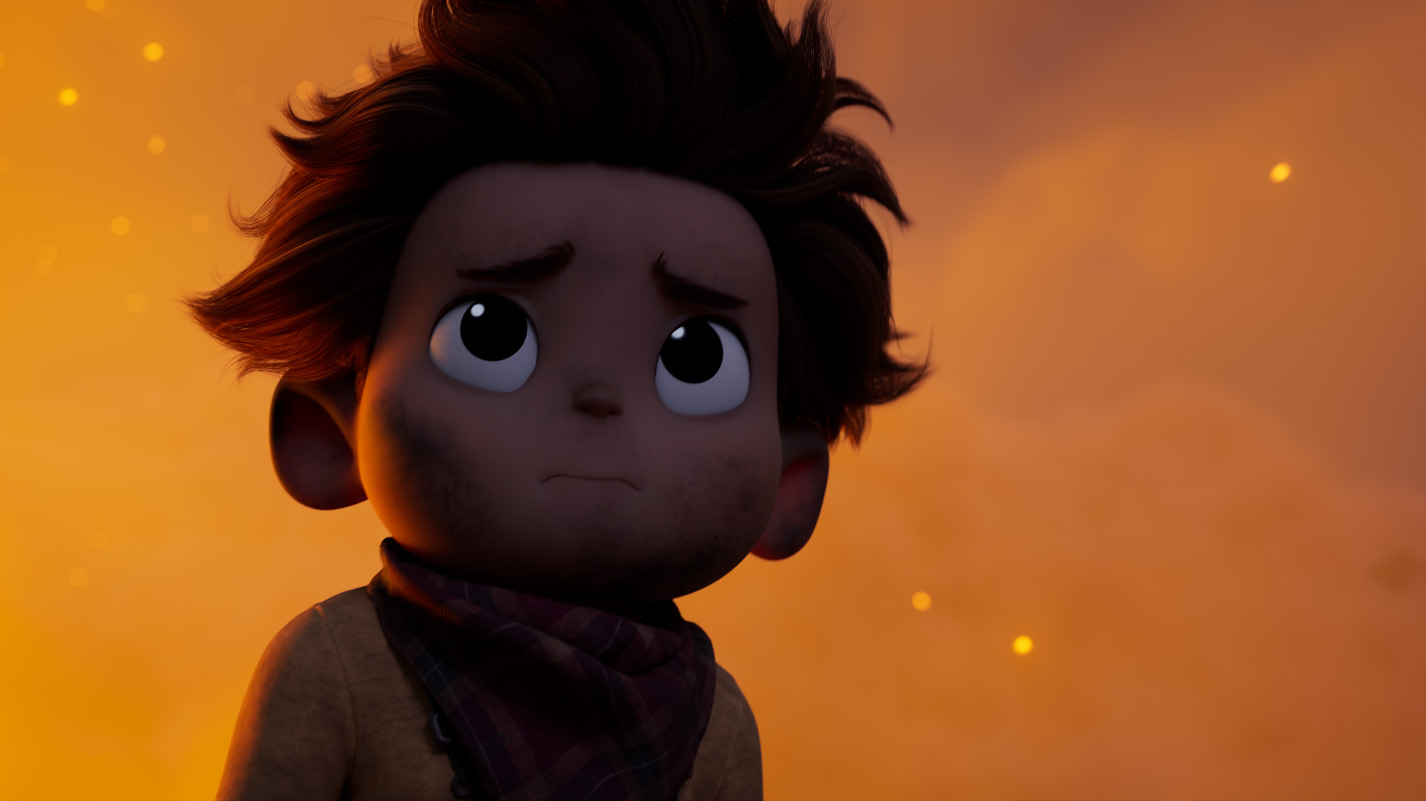 Thursday | June 16 | 2:00 PM CEST
Impérial Palace - Salle de la Volière
PH & Ben's Funtastic Journey: The Making of Canary
Canary is the story of Sonny, a young coal miner who plans to escape his oppressive underground life with the help of his canary. SideFX invites the directors (PH & Ben) to give you an amusing insider's look into the creation of Rodeo FX's first ever feature-quality animated short film. How do you get inspired, develop a unique visual style, assemble a team, build a pipeline from scratch? We'll cover all of this and more. Meet special guest Gabriel Gomez (Klaus) and key team members (groom, rig, FX). This is an exclusive viewing, complete with surprises and a unique gift for all attendees.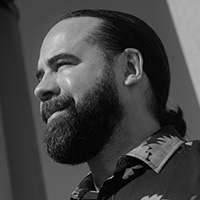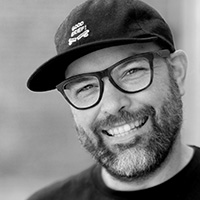 Pierre Hugues Dallaire & Benoit Therriault have been directing together for over twelve years. Their short films and commissioned work have been featured at the Annecy International Film Festival (Share The Joy, IGA; Vraiment Frais, IGA; Aide Gourmet, IGA). Other accolades include Vimeo Staff Picks (Share The Joy), an Honourable Mention at the Queen Palm International Film Festival (LottoMax Bear), and a CREA Award (MSSS Smoke).Their short-circuited but notable attempt at making the short film Outside in 2016 led them to a better home, and an even better film: the soon to be completed Canary!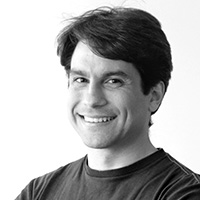 Carlos Valcarcel has spent the last 18 years working at many of Montreal's top animation houses: Ubisoft, Digital Dimension, Eidos, and now Rodeo FX. He loves nothing more than to support animators, storytellers and directors and help them achieve their artistic visions, no matter how stylized the characters.Having worked with different animation softwares, he finds himself moving away from some widely adopted systems as he tries to anticipate the future needs in character animation. In addition to his cutting edge use of Houdini software to prototype setups and quickly iterate procedurally, he is always developing new rigging and animation solutions to help his fellow artists achieve higher quality results more efficiently.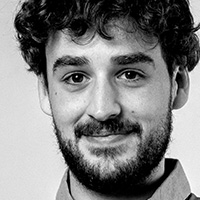 Gabriel Gomez is an artist from France who began his career as a background painter on Patrice Leconte's animated movie The Suicide Shop, working at Waooh! in Liege, Belgium. He continued working as a freelance visual development artist until 2015, when he participated in the development of the teaser for Klaus at SPA studios in Madrid as head of the Character Lighting Department. In 2018 he joined the production of the film as a layout and background painter and background supervisor. Since then he has worked as a visual development artist for various feature films at studios such as Paramount and, most recently, Netflix, where he contributed to Shanon Tindle's Ultraman project. For the short film Canary made at RodeoFX, he had the role of 2D production designer, defining the artistic style of the movie.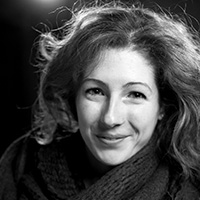 Martine Chartrand is a hair, fur and feathers specialist (groom artist) who graduated from the NAD Center class of 2016. In her short time in the industry, she has been making waves with her design sensibilities, attention to detail, and feature-quality character work. After a quick stint in advertising at SHED (Bear for Lotto Max), she joined Framestore's groom department where she worked on a number of blockbuster films, notably Flora and Ulysses and Disney's Lady and the Tramp. The latter earned her a VES nomination for her contribution to Tramp's character. Her notable ascent continued with her role as Lead Groom at Rodeo FX, where she recently oversaw hair and feathers for the short film Canary.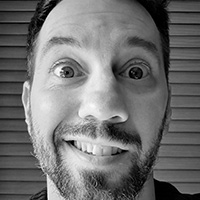 Vincent Fortin is a freelance simulation artist and Houdini nut who has tackled FX shots on some of Hollywood's biggest blockbusters, creating iconic effects for Pirates of the Caribbean, Pacific Rim, 300, Riddick, The Legend of Tarzan and Final Destination, among many others. His list of clients include Industrial Light & Magic (ILM), Ubisoft, Animal Logic and Rodeo FX. Over the years he has designed custom Houdini courses for a number of major studios and trained thousands of artists in the use of Houdini software to create special effects.
---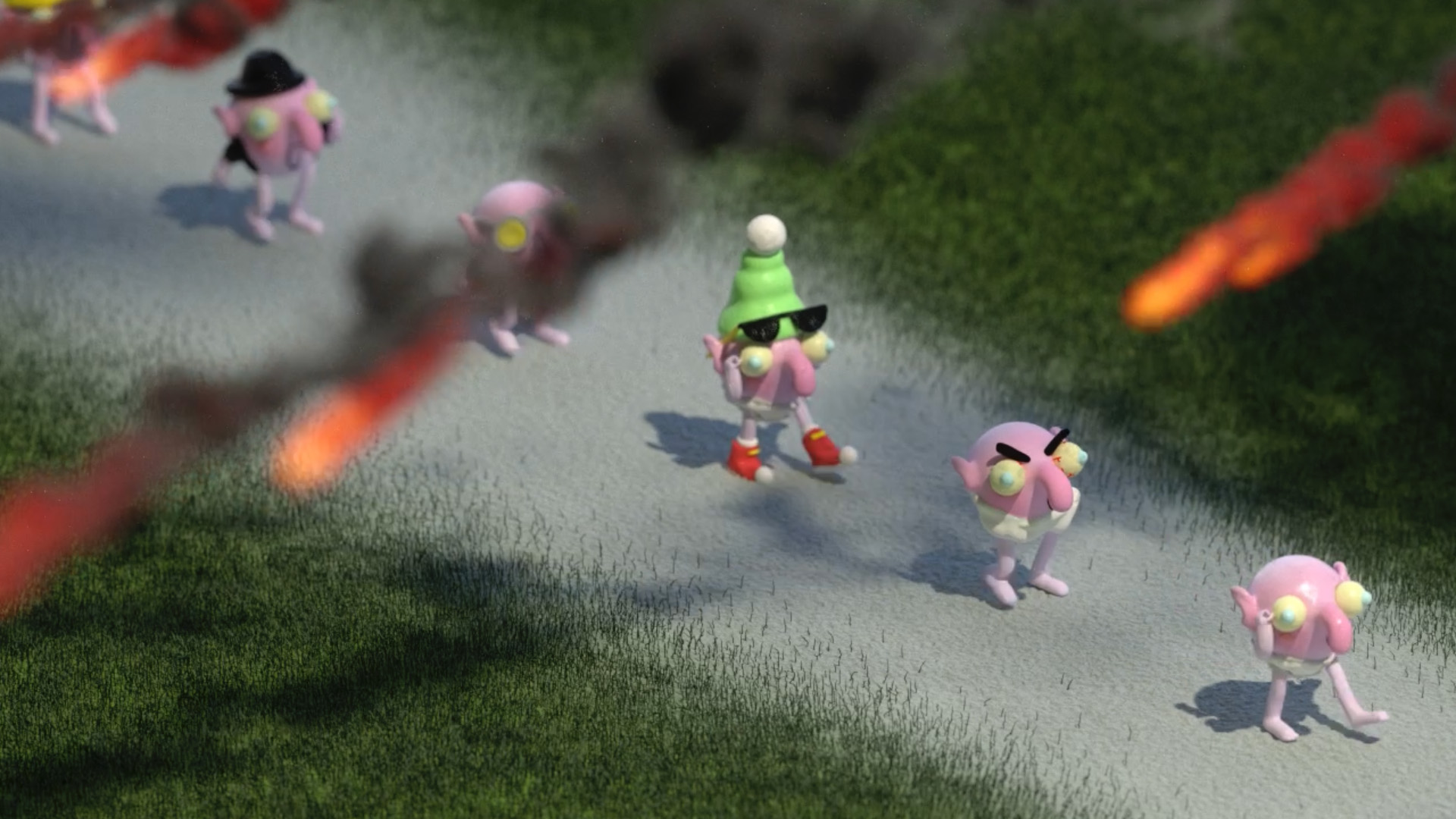 Friday | June 17 | 11:30 AM CEST
Impérial Palace - Espace XR - 1er étage - Chapiteau du Mifa
Animating Characters with Houdini
CG Artist and filmmaker Christopher Rutledge gives an overview of a number of different projects that utilize Houdini to animate characters in creative ways, including creating dynamic secondary motions with fluid and softbody simulations, procedural walking systems, KineFX animation modifiers that add procedural motion to hand-keyed characters, and more.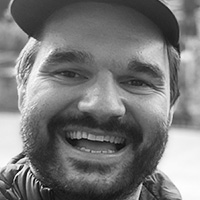 Christopher Rutledge is a CG Artist / Filmmaker based in the USA who likes to make floppy characters. He has made shorts and music videos that have screened at festivals, aired on Adult Swim, and received Vimeo Staff Picks. He worked in commercials as a freelancer for several years at a number of studios including Ntropic and Framestore. Currently he is a co-founder of Grin Machine where he continues to produce uncanny character based CG work. He also has taught Houdini and 3D professionally as an adjunct professor and visiting artist. You can find his tutorials on his YouTube and Gumroad pages, as well as www.houdininerd.com, and the rest of his work at www.christophers.website.