SideFX is pleased to announce THE HOUDINI HIVE SERIES at FMX 2022. These sessions bring together top artists from the Houdini community to take behind-the-scenes looks at recent projects. In each case, you will learn how procedural techniques in Houdini help artists consistently create high quality work.
RAUM REUTLINGEN | Tuesday May 3
RAUM MANNHEIM | Tuesday May 4
Recordings of most of the HIVE presentations are posted below.
Some of the presentations were not recorded because they were only authorized for live presentation.
RAUM REUTLINGEN | Tuesday May 3
---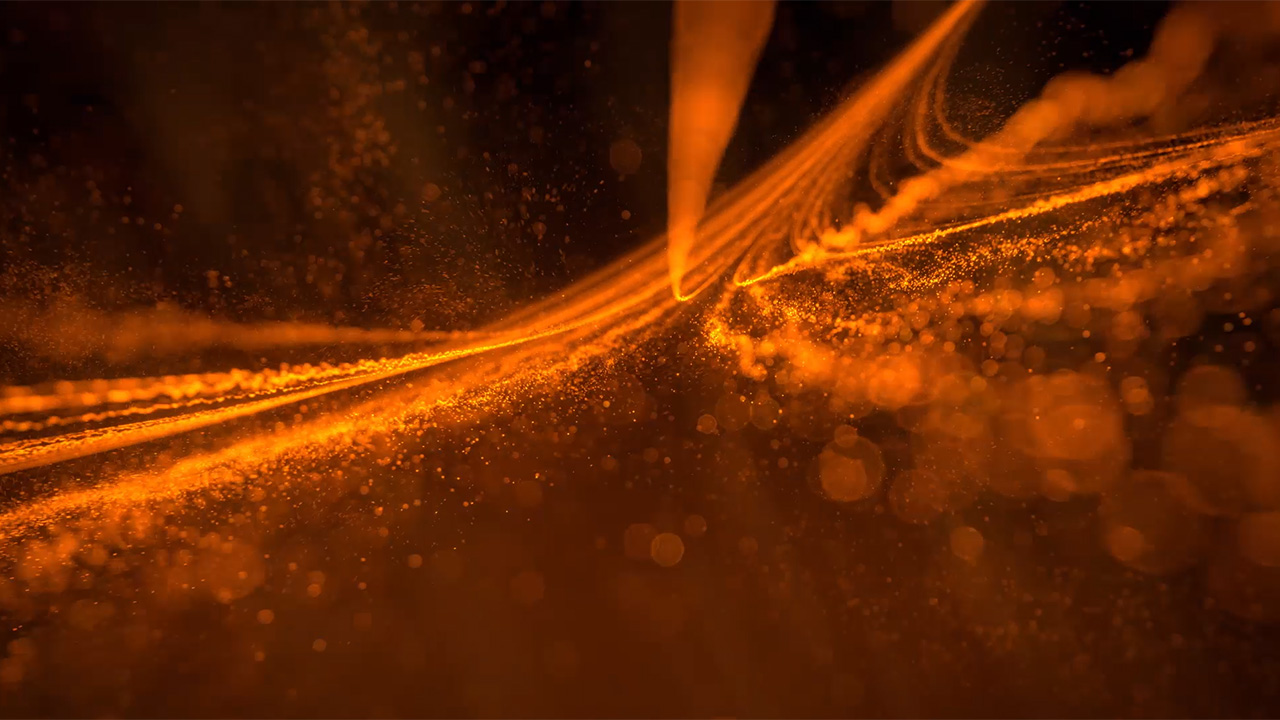 10:00 AM CEST
Houdini is only Stupid if You Are

Simon & Bastian share a number of interesting setups and workflows from previous projects for various commercial clients and their take on solving production-inspired problems using Houdini.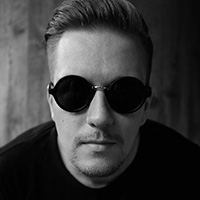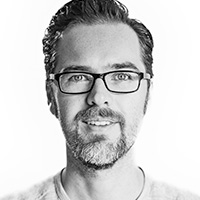 Simon Fiedler & Bastian J. Schiffer have been working in the motion graphics and advertising industry for over a decade. Sharing a creative studio space with fellow 3D artists in Mainz, they work for various international studios and collaborate on projects for direct clients.
---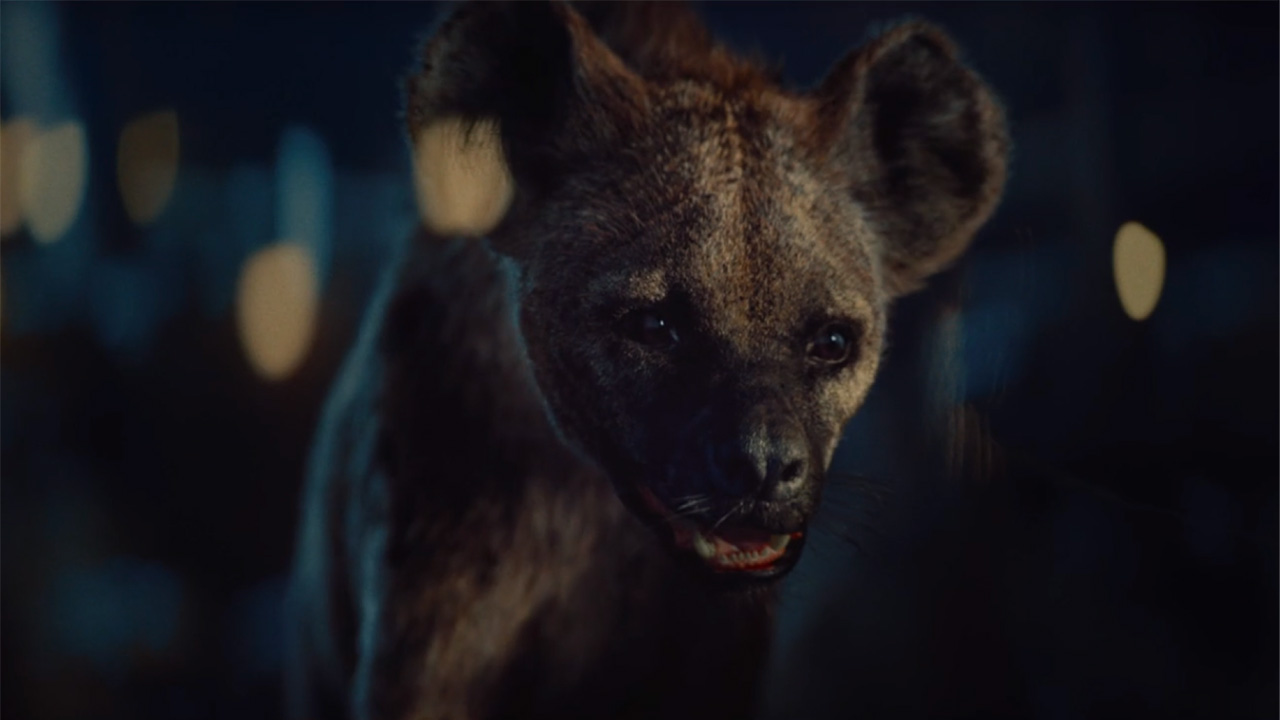 10:30 AM CEST
Creating a Photorealistic Hyena

The Mill's Tony Atherton talks about how his team brought to life a photoreal hyena using Houdini to groom the character, create muscles and skin, simulate fur using vellum, shot assembly, and lighting tools.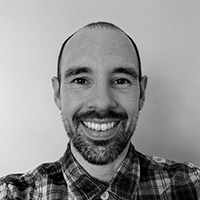 Tony Atherton is a FX Supervisor at The Mill London and has been working in the visual effects industry for about 13 years.
---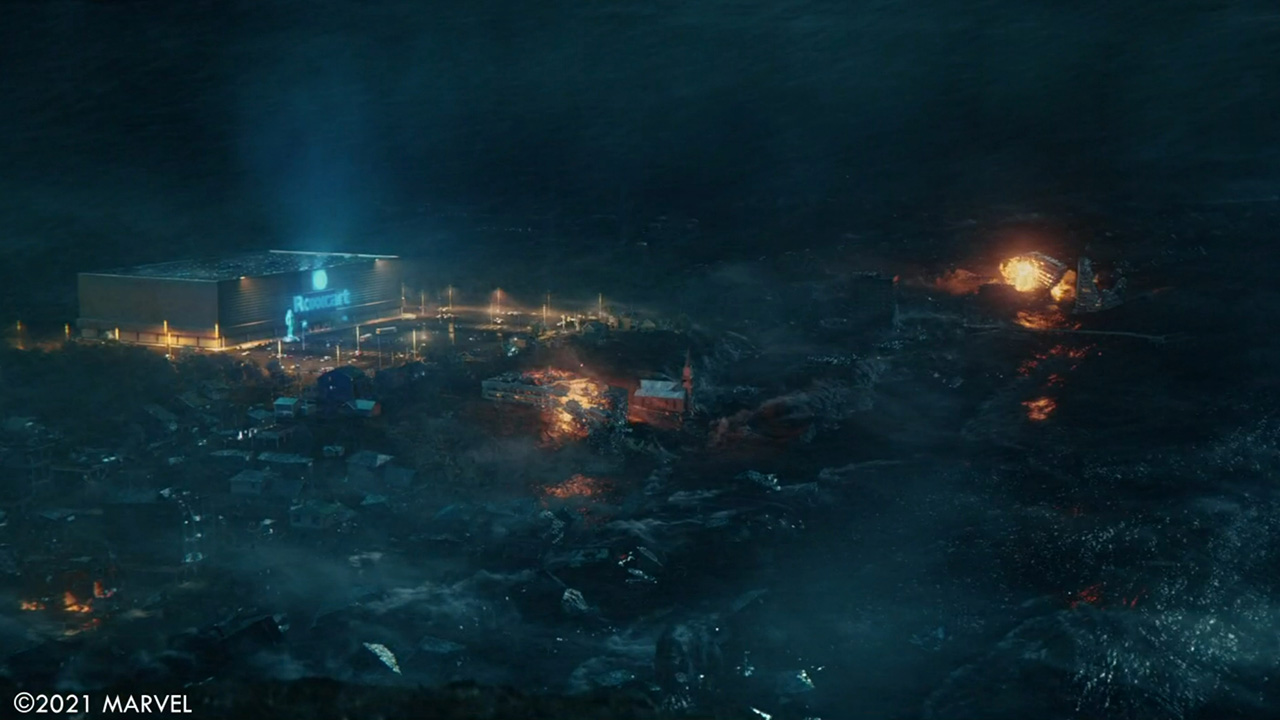 11:45 AM CEST [Not Recorded]
Large Scale Simulation for Marvels Loki

RISE Visual Effects Studios' Head of FX Fuat Yüksel provides an in-depth behind- the scenes look on the techniques and tricks used to deliver large scale simulation work in an extremely short timeframe.
Learn how they used multiple solvers in one shot and how they interacted with each other as much as possible to sell the idea of fully integrated simulation work. He will talk about the importance of detail in large scale simulations and the use of SideFX's Masterclasses in early production stage.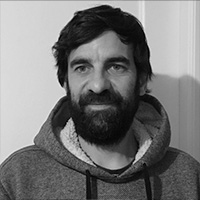 Fuat Yüksel works as Head of Simulation at RISE Visual Effects Studios. He holds a diploma in Design & Animation from the University of Applied Sciences. Being also graduated in Mathematics, he combines aesthetic and visual expertise with technical knowledge in the realms of CG-maths and physics. Solvers, dynamics and physical phenomena from position based dynamics used in CFX, over destruction, to volumetric simulation like pyro and fluids to solving cloth simulation issues are his biggest passions. Fuat loves combining art with science. His recent work include feature films and episodics like "Loki", "Stranger things", "Captain Marvel", and "Guardians of the Galaxy II".
---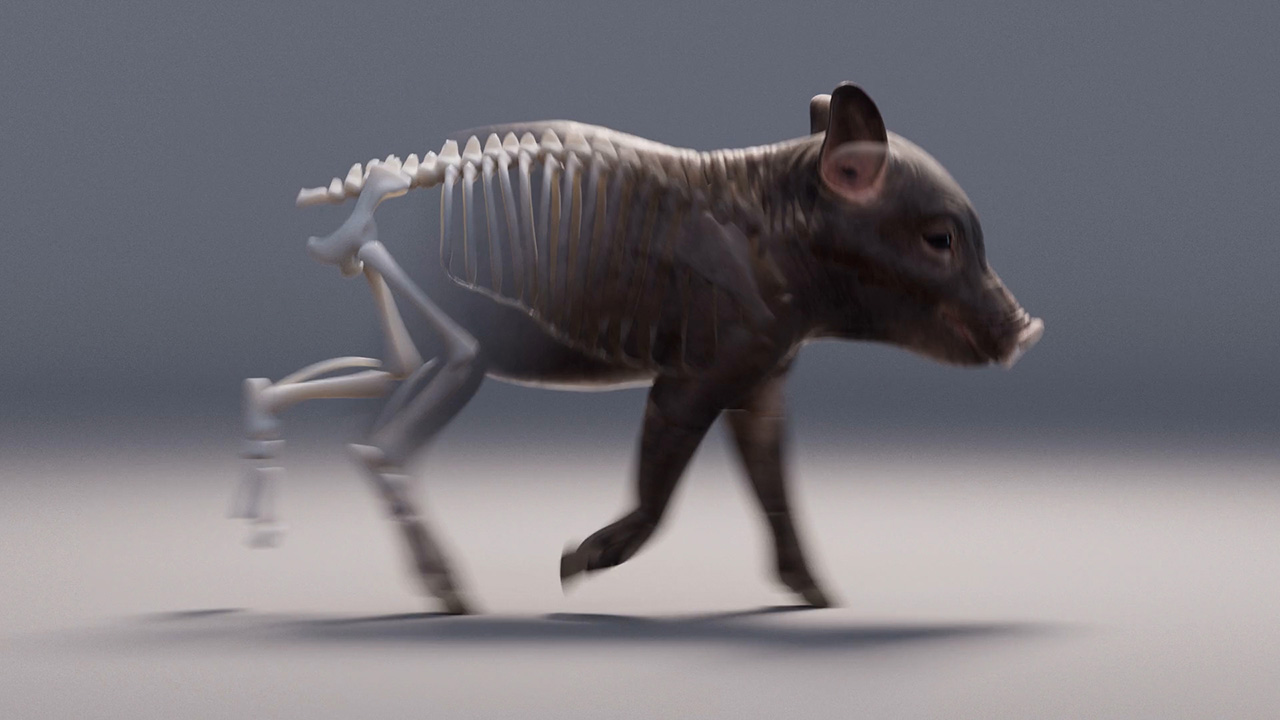 12:30 PM CEST
Automation of Creature FX in a
Small Studio Pipeline

Learn how Bacon X created Frankie, a fully digital baby wild hog starring in last summer's commercial for Coop. David will go over the approach used including how Houdini's FEM and Vellum solvers helped automate the process of achieving realistic and reliable skin and fur simulations.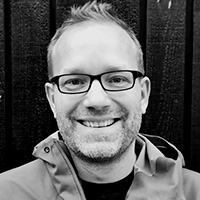 David Ryberg Lessel is working as Co-head of CG at Bacon X. He has a strong creative & technical background and has worked in the CG industry for nearly 20 years. During his career he has worked on commercials and feature films for many of Scandinavia's top directors. When he's not busy on projects he is structuring and automating VFX workflows.
---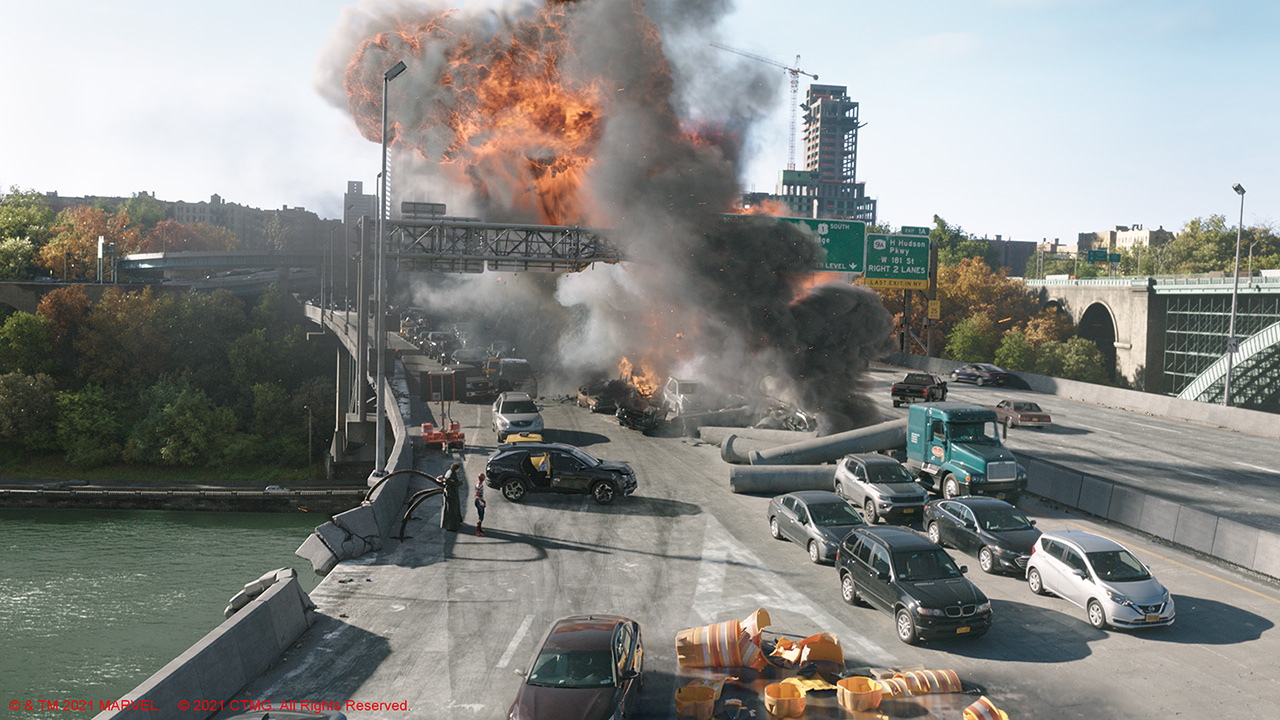 1:00 PM CEST [Not Recorded]
Solaris at Digital Domain

Digital Domain's Digital Effects Supervisor David Cunningham takes you through the initial adoption and integration of Solaris' lighting pipeline toolset and how the legendary visual effects studio used it on the Oscar-nominated Sony and Marvel Studios film "Spider-Man: No Way Home," and where they plan to take it next.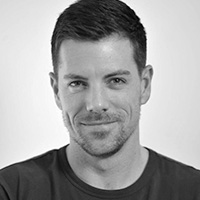 David Cunningham is a DFX Supervisor at Digital Domain with 12 years of experience in the film and visual effects industry. He is known for being a driving force in both quality and efficiency. The results of his passion for delivering the highest standard of work and optimized workflows are exemplified by his key contributions as CG Supervisor for DD's Oscar-nominated work on both "Free Guy" and "Spider-Man: No Way Home." For the latest Spider-Man film, David implemented a dynamic shift in Digital Domain's lighting pipeline to incorporate a USD and Solaris based workflow, which was used to allow the environments and lighting departments to efficiently render billions of polygons in their 2.5 square-mile CG recreation of a portion of New York. Currently, David is the DFX Supervisor on Marvel Studios' upcoming Disney+ series "'Ms Marvel."
---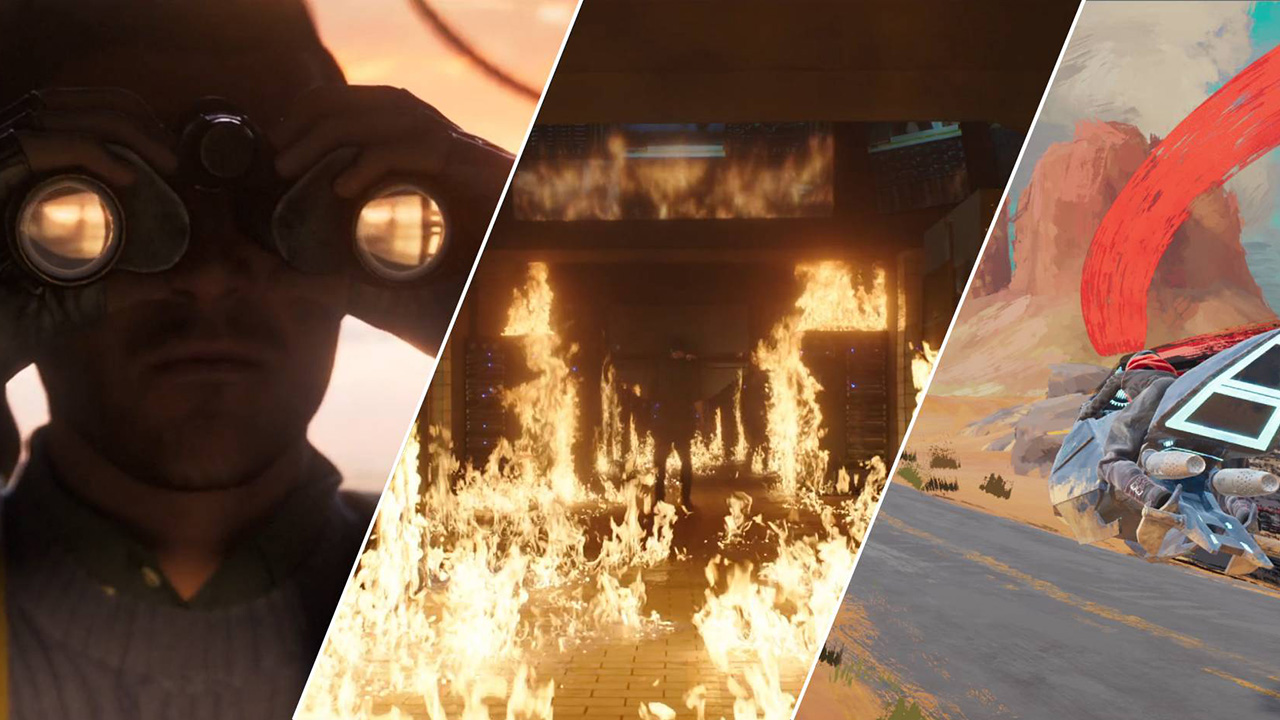 2:30 PM CEST
LOPs of love from the USD pipeline
at Rebellion Film Studios

A close up look at the VFX division at Rebellion Studios and their USD pipeline through the lens of various projects such as Sniper Elite 5 and Evil Genius (Hyper real and stylized game cinematic), The Fear Index (VFX) and others. We will share a look at our "blueprint" which describes in detail how an asset flows from model creation in various DCCs to Houdini for LookDev, to Maya for rigging and animation and finally back to Houdini's Solaris and rendering with Karma - with some procedural Layout and set dressing thrown in along the way.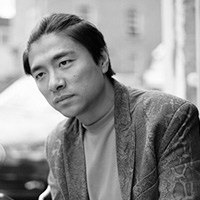 He Sun is the Head of VFX at Rebellion Film Studios. A VFX and real-time technology supervisor, and managing director. Specialised in virtual production, USD pipeline, procedural solution and art direction. He Sun started his career in the game industry, contributed to games franchises such as GoldenEye 007, Dead Space, and Sniper Elite. Besides the game experiences, Sun also stepped into VFX for Film and TV. His credits include The Lion King (2019), The Mandalorian(2019) and Maleficent: The Mistress of Evil (2019). In late 2019, He established the VFX division at Rebellion Film Studios in South Oxford, UK. The studio is emerging with the technology between the real-time game engine and USD based VFX workflow, offering high-quality VFX for film/TV, CGI trailer, cinematic, and virtual production.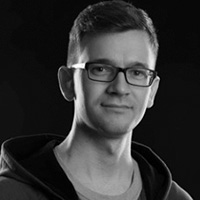 Marco Dörner is the Lead Lighting TD at Rebellion Film Studios. Marco started to make movies with LEGO at the age of 10 and when he realized there weren't enough bricks for his ideas he turned to 3D. After working as a freelancer in video postproduction for a while he focused his efforts on lookdev, lighting, rendering and compositing - everything that makes a pretty picture - for CGI cinematics, feature films and TV shows. Outside of work he plays a lot with voxel art - probably because it resembles those beautiful bricks from his childhood.
---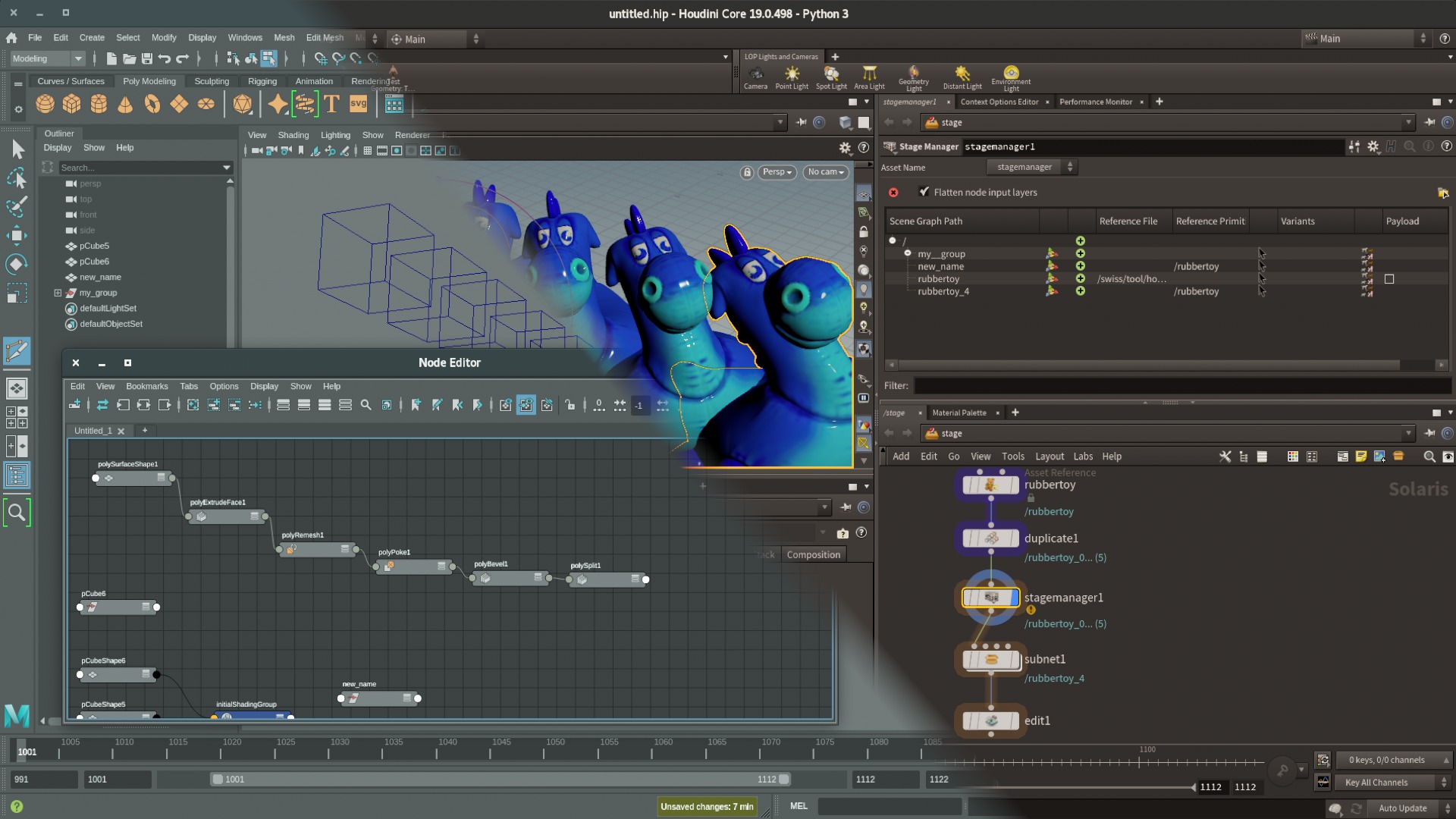 3:45 PM CEST [Recording coming soon]
Solaris for Maya Lovers

A straight forward guide explaining Solaris from the Maya users perspective. Tips, tricks and good advice to onboard Maya artists, without them learning the full complexities of USD.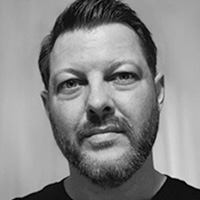 Andreas Weidman is a Visual Effects Supervisor based in Sweden, with over 20-years experience ranging from Art Direction, Concept Art and Motion Design, to the full spectrum of Visual Effects.Having spent half a decade at Important Looking Pirates working on TV-shows like Mandalorian, Westworld, and Fear the Walking Dead; he is now directing his focus on VFX-commercials at the award winning studio Swiss International.
---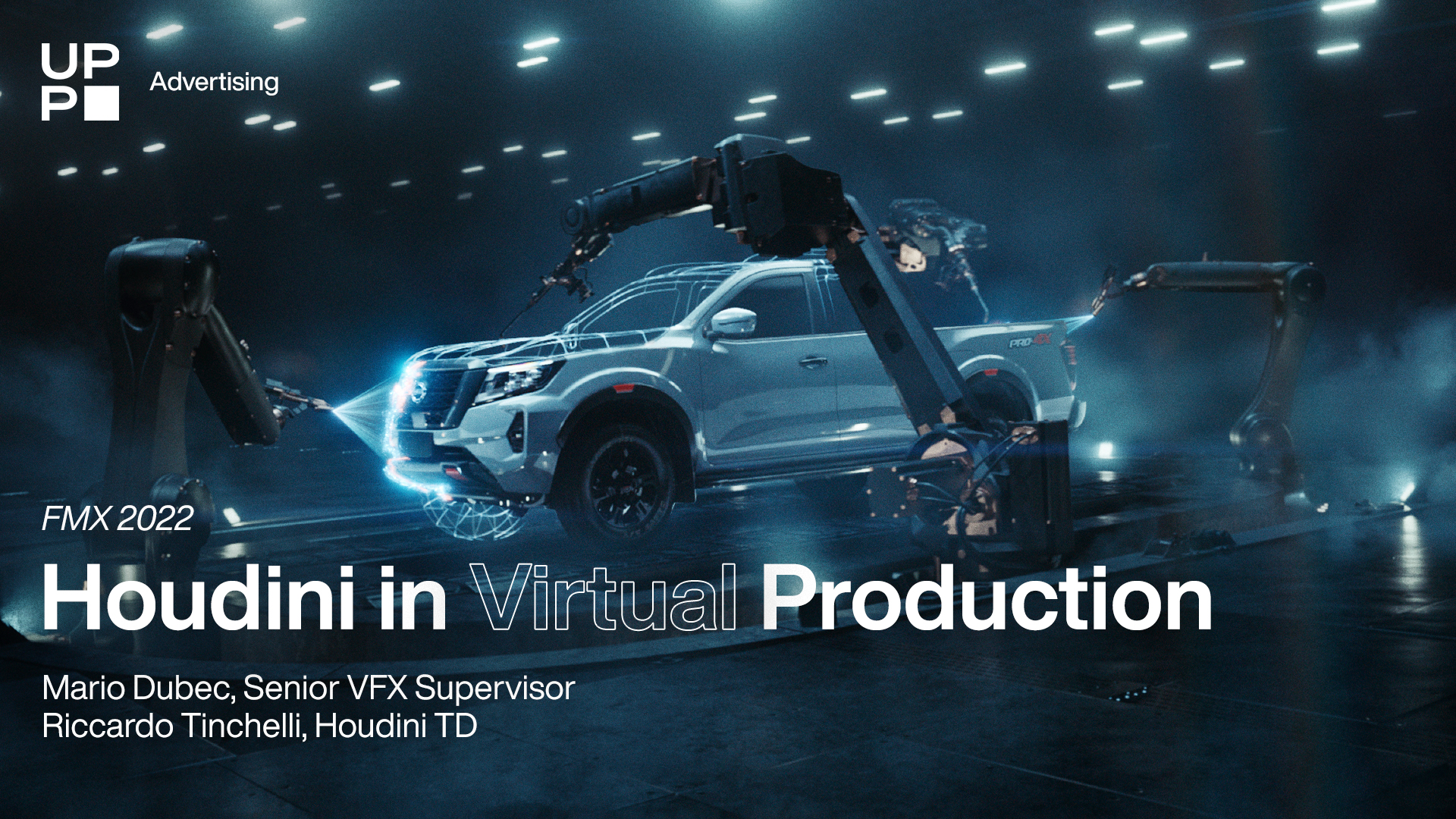 5:00 PM CEST
Houdini in Virtual Production

Learn about project-related challenges and solutions the UPP team encountered while utilizing Houdini in their virtual production pipeline built around the backbone of Houdini and Unreal Engine. Mario Dubec will be presenting the experience from the point of a VFX supervisor who relies on Houdini capabilities and Houdini artists in the team. Riccardo Tinchelli as one of UPP's power users will shed more light on the Houdini setups and answer possible follow up questions related to more technical know-how. Main points are cases of use of FBX, Alembic, Skeletal bone meshes, Vertex Animation Cashes, Houdini Engine Assets, Heightfields and Houdini to Unreal Live-link.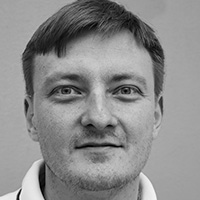 Mário Dubec is a senior VFX Supervisor at UPP Advertising. His career started 14 years ago as an FX artist. During the following years, he also worked as a lighting artist, 3D generalist, TD, and lead of the 3D department. As a VFX Supervisor, Mario proves that he can produce amazing projects of the best quality in a very short time. His latest projects include the music video of Dua Lipa and Megan Thee Stallion - Sweetest pie and the advertisement Neom - Made to Change, both projects were directed by the amazing Dave Meyers.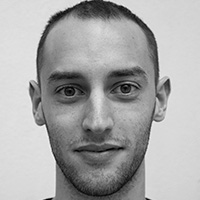 Riccardo Tinchelli is a Technical Director at UPP Advertising with experience in VFX for TV commercials and music videos. He did a master´s in 3D in Rome for one year. He took a couple of Houdini Masterclasses on Rebelway and joined the 3D team at UPP as an FX artist, generalist and later Technical Director mainly focused on Houdini and Unreal Engine. As a new challenge, he is currently working on the R&D of the USD pipeline in versatile multi-software postproduction pipeline.
---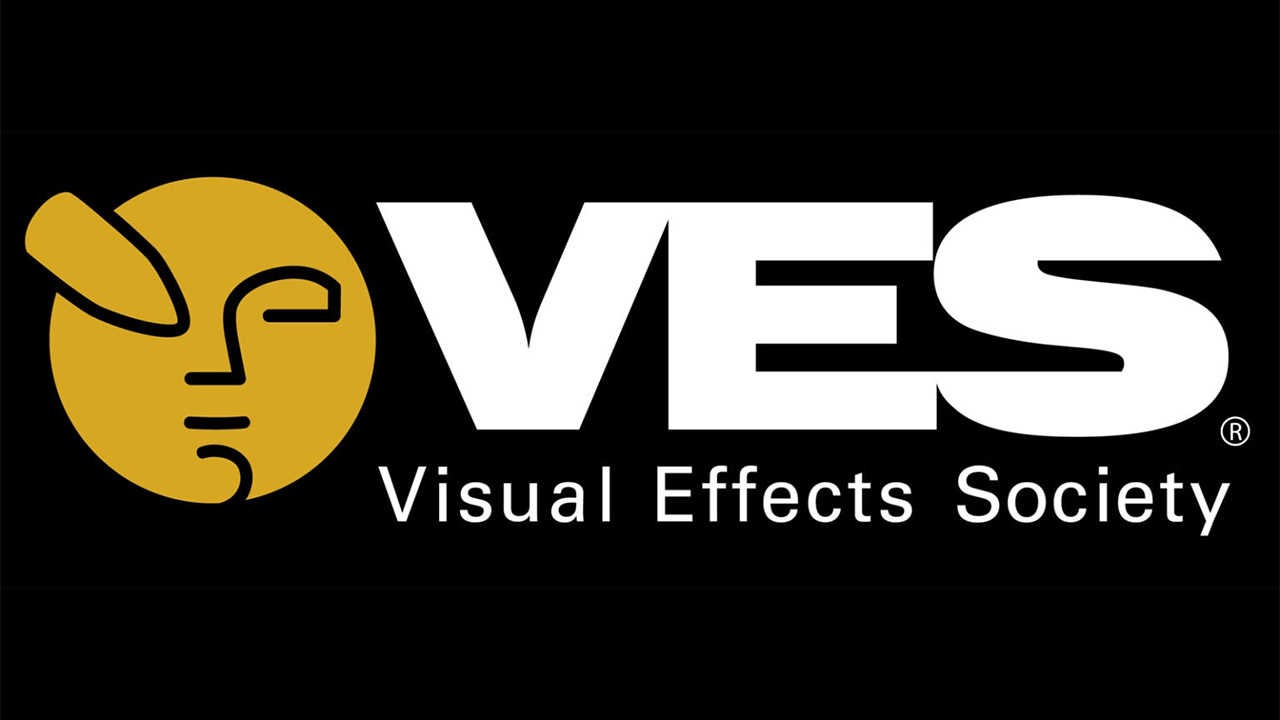 6:15 PM CEST
VES Education: A Tour of the VFX Studio

What are the main roles in a visual effects studio? What do the people in those roles enjoy about them? What's your career path into each of the studio pillars? Hear from some of the VFX industry's top professionals as we explore these questions and more in this interactive panel discussion.
RAUM MANNHEIM | Tuesday May 4
---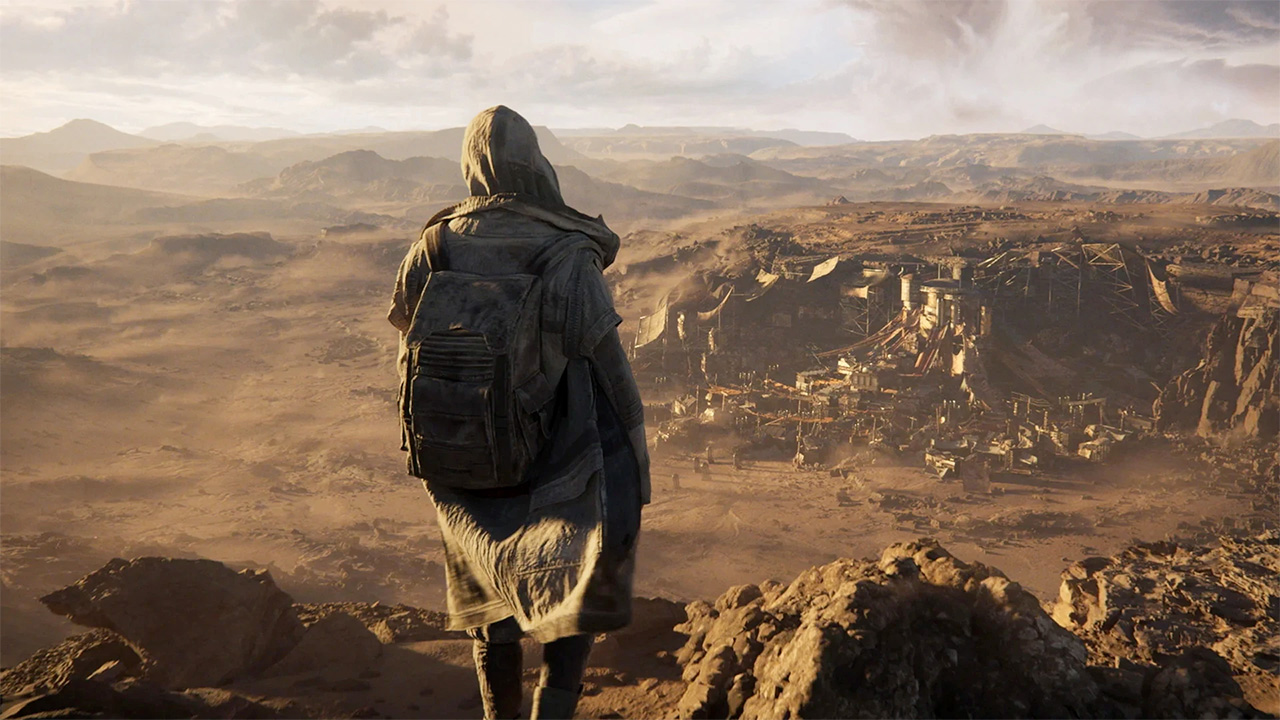 10:00 AM CEST
CFX Cloth and Hair at Unit Image

Learn how the cloth and hair FX departments evolved and are handled today at Unit Image on different projects and more specifically on "Love Death and Robots season 2 : Snow in the Desert" episode.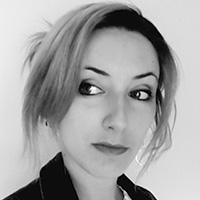 Laura Guerreiro is a CFX Hair and Character Supervisor who joined the team at Unit Image in 2015 for "Final Fantasy Kingsglaive", Laura started as a Character and FX artist and quickly got interested in developing the CFX hair department. Since then she continues working on both aspects and is always trying her best to raise the realism and quality of all the amazing projects crafted in the studio.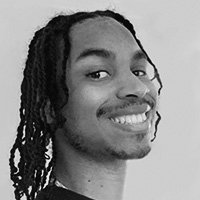 Tommy Toussaint is a CFX Cloth Supervisor who graduated with a film licence at Lille 3 (France) and a master's degree in 3D design and production at Pole 3D (in Lille, France). Tommy started in the 3D industry at Illumination Mac Guff on Despicable Me 3 in 2016 and then joined Unit Image for the trailer of "Beyond Good and Evil 2". Since then he has been busy creating cloth simulation for nearly all Unit Image projects.
---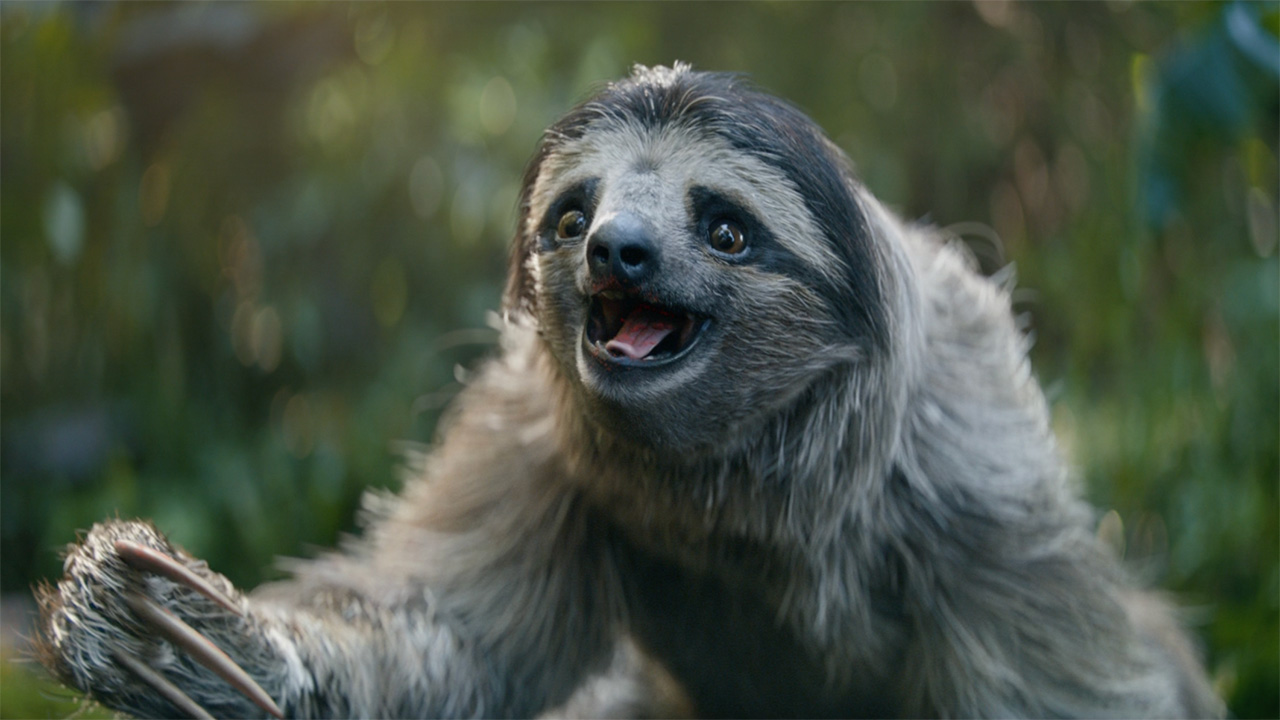 10:30 AM CEST
'Push It' | Crafting Photoreal Creatures
for the Super Bowl

Take a deep delve into how the BAFTA and EMMY nominated team at Untold Studios utilised the flexibility of Houdini to allow for greater efficiency and collaboration on a ground-breaking CGI creature job for the Super Bowl. 45 artists from around the globe teamed together to create seven photoreal creatures at record speed. Join the VFX Lead on the job Clement Granjon to find out more.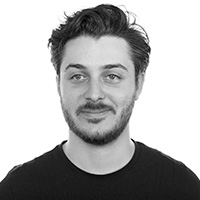 Clement Granjon is VFX Lead at Untold Studios known for delivering outstanding, realistic creatures. He has played a key role in many critically acclaimed commercials including the hit Super Bowl spot for Frito-Lay 'Push It' and Churchill's 'Slide'. He has also worked on high-profile film and episodic content such as 'Batman vs Superman', 'The Crown' and, most recently, Netflix's series adaptation of 'The Sandman'. Prior to joining Untold Studios he worked at The Mill and MPC on projects such as Chemical Brothers' 'Free Yourself', Netto's 'The Easter Surprise' and both Heathrow's 'Coming Home for Christmas' and 'It's a Wonderful Flight'. Clement's work throughout the years has gained him multiple industry nominations, including VES and British Arrow awards.
---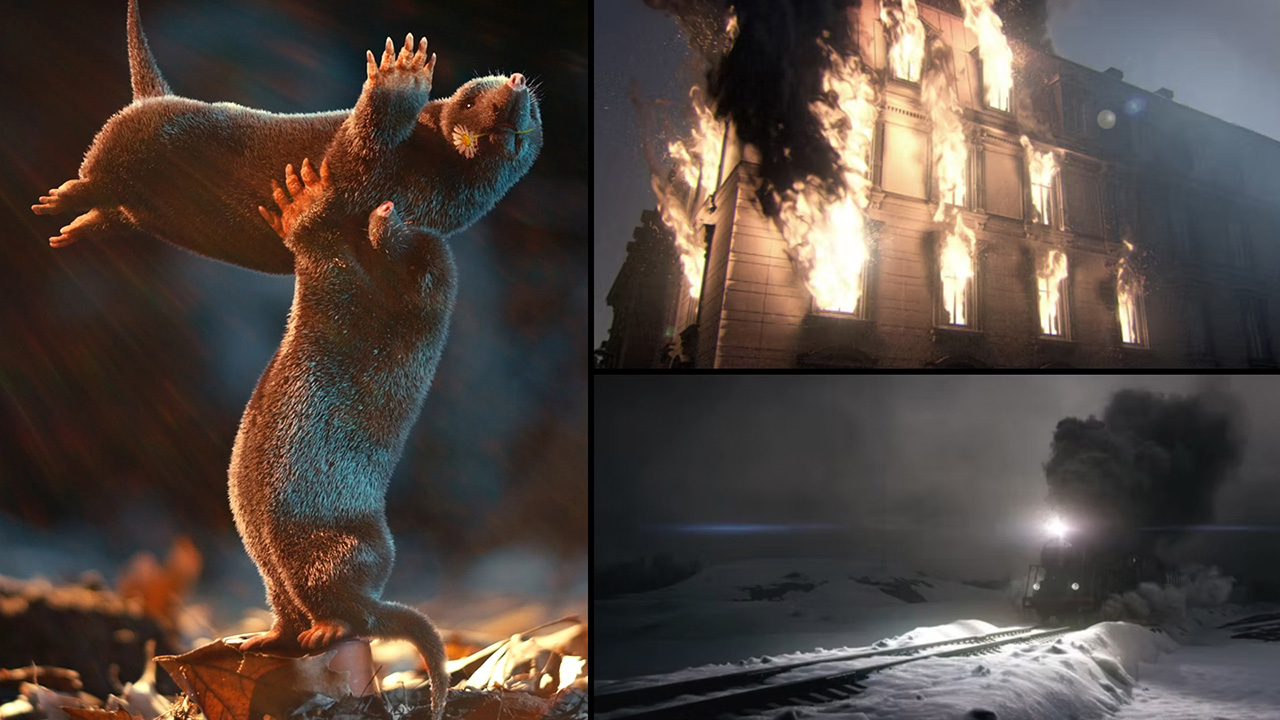 11:15 AM CEST
Efficient Houdini for Artists and Small Teams

Often, Houdini is considered a tool for technical minds with an artistic twist. This presentation will explore Houdini, as a creative instrument for artists who want to have full control over their means of production, without having a technical background. By showcasing different scenarios from professional production (Set Design, Environments, Crowd sim, Pyro FX, Rigging and Animation, Game Dev), we will experience the extraordinary ability of Houdini to reveal to a non-technical artist, the underlying technology behind computer graphics.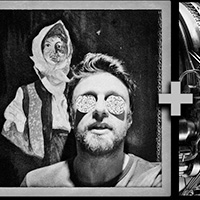 Bogdan Lazar
Bogdan Lazar is Creative Partner at Wave VFX. He holds a diploma in Graphic Design from the University of Arts in Bucharest and has been working in the visual effects and games industry for about 20 years. During his career he has worked on commercials and feature films for Romanian and International market but also developed procedural tools for game artists at companies like "Arena Net" and "Zenimax Online". Bogdan Lazar is Creative Partner at Wave VFX. He holds a diploma in Graphic Design from the University of Arts in Bucharest and has been working in the visual effects and games industry for about 20 years.
During his career he has worked on commercials and feature films for Romanian and International market but also developed procedural tools for game artists at companies like "Arena Net" and "Zenimax Online".
---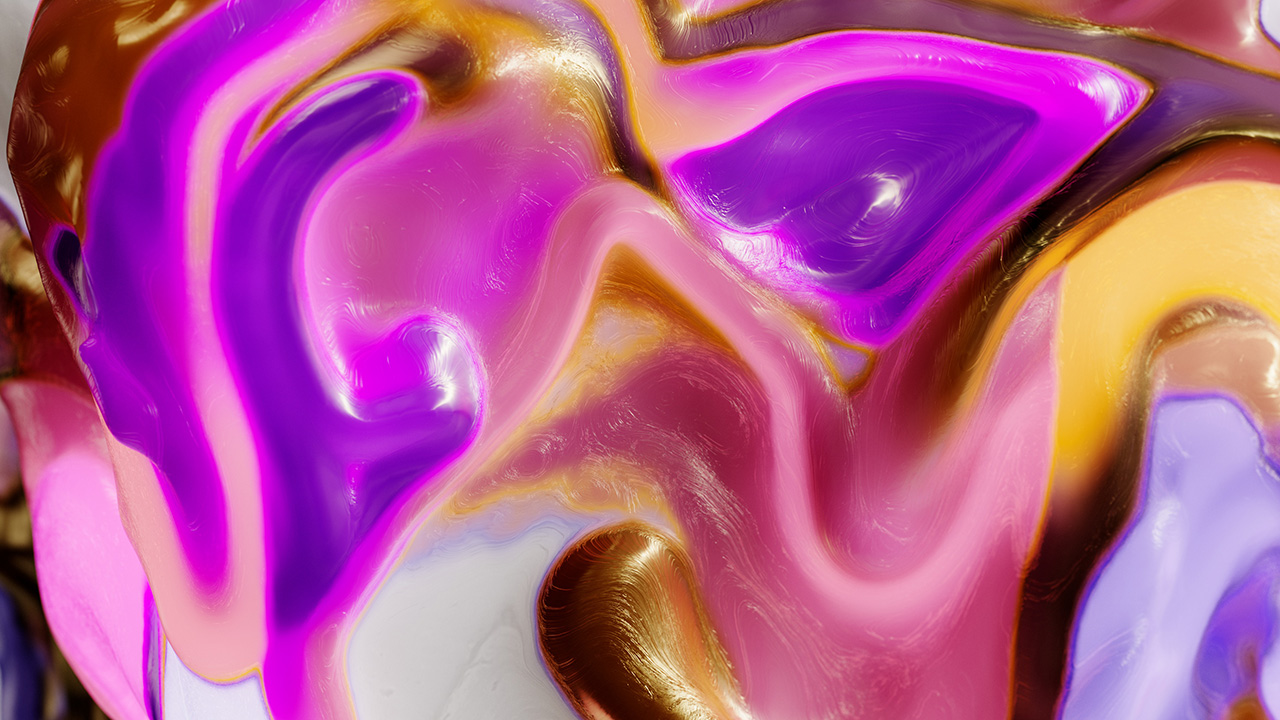 12:30 PM CEST
Touch of Colour

Let's dive into a world of fluid matter and explore some fundamentals behind abstract behaviour of liquids in Houdini FX.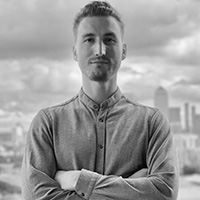 Jakub Spacek is originally from Czech Republic, working with studios like OFICINA to his transition to London where he spent last 4 years in FUTURE DELUXE. Jakub has expanded his artistic perception, developing deep passion for simulating abstract visions of real-world phenomenon focusing on even the smallest subtleties of shape and motion. He explores how we can truly enjoy this vision by composing immersive, pleasing, and meditative content.